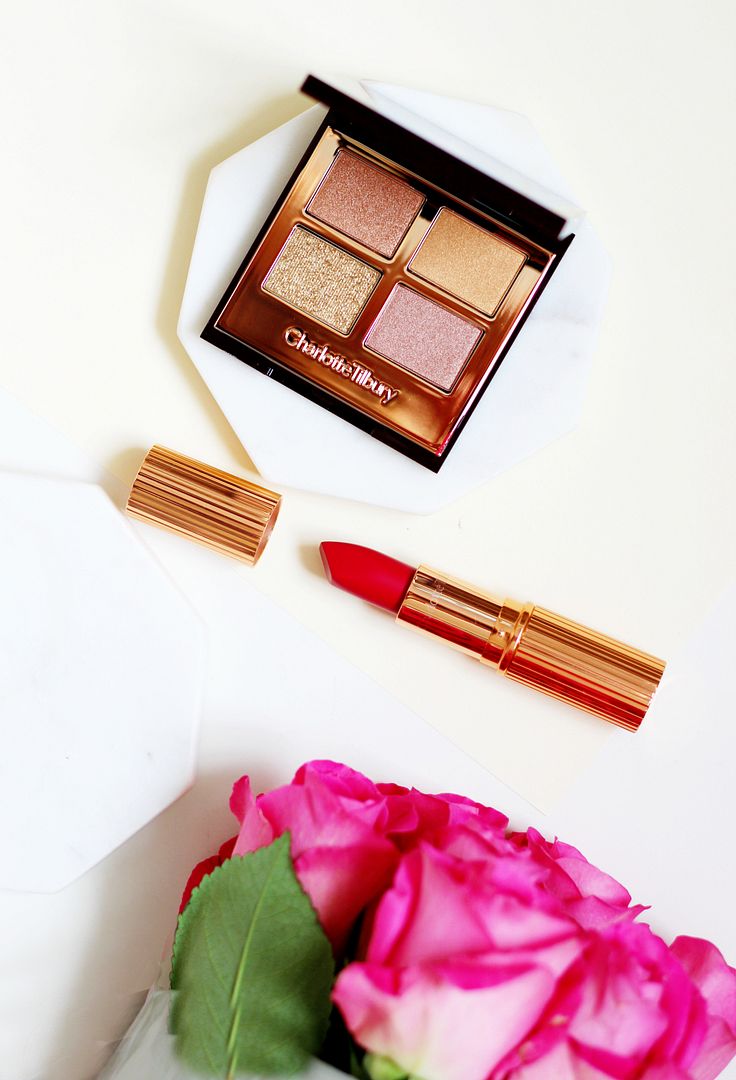 There I was, innocently scrolling through Instagram on Friday when I noticed that Charlotte Tilbs had only gone and come out with a new lipstick! So I hopped on over to her Covent Garden store without wasting any time…
The new shade, The Queen, has been inspired by HRH… Not perhaps the most obvious choice for lipstick inspiration but a shade that promises to be royalty? Yeah OK. I was far more interested in the shade itself – it's rich, it's rosy and it's gorgeous. Made in her soft matte lipstick formula, this is going to be my soft Autumn lip pick.
While I was there, I couldn't resist the Legendary Muse palette – it's just so pretty. I really like the Tilbs eyeshadows, and this little quad seemed pretty dreamy. All soft and bronze and flattering, I couldn't help myself. The perfect pairing for the new lipstick, too.