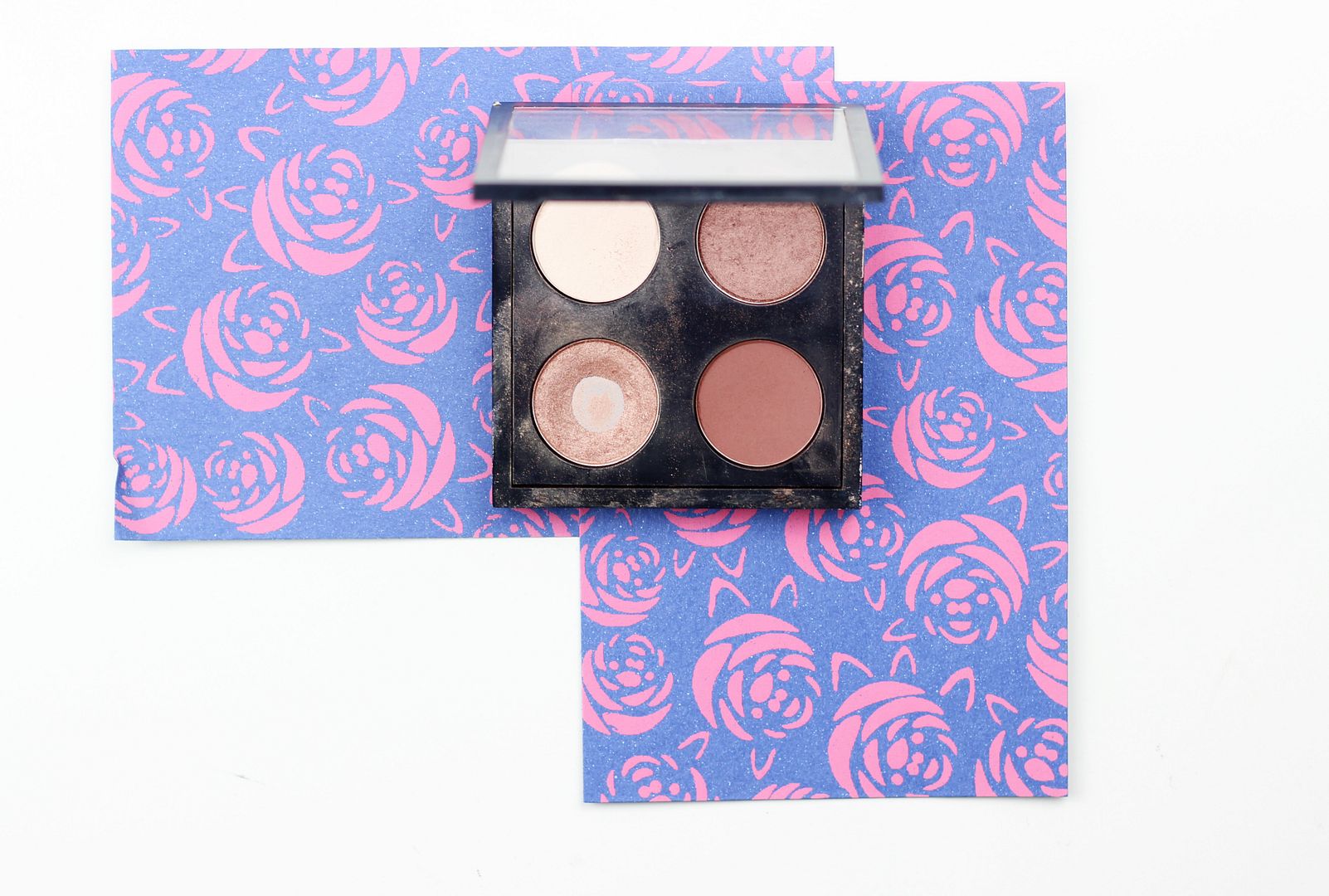 No matter which brand of shadow I try, I do always end up going back to MAC… for my on-the-go makeup lately, I've been going back to this little quad that I edited together.
For highlighting and blending out any shade, I have Vanilla. The formula on this is favourite, it really blends everything out so smoothly in seconds. It looks like it has a little shimmer but it doesn't translate onto the lid and it just makes everything look a little bit more polished.
On the lid, I love either Sable or All That Glitters. I've raved about ATG countless times, and I'm on my third pan so I do really love it! It's just lovely and peachy – brightening the eyes perfectly. This all over the lid with a more dramatic lip is just the nicest. Sable I think is one of the best options for an easy everyday eye – it's soft, shimmery and flattering.
For any sort of definition and for just about everything else, Swiss Chocolate is my favourite shade. Warm in tone, buttery in texture and a dream to use. It goes so nicely with any of these shades, and has that lovely ability to be able to be worn day or night.
What are your favourite MAC shadows?