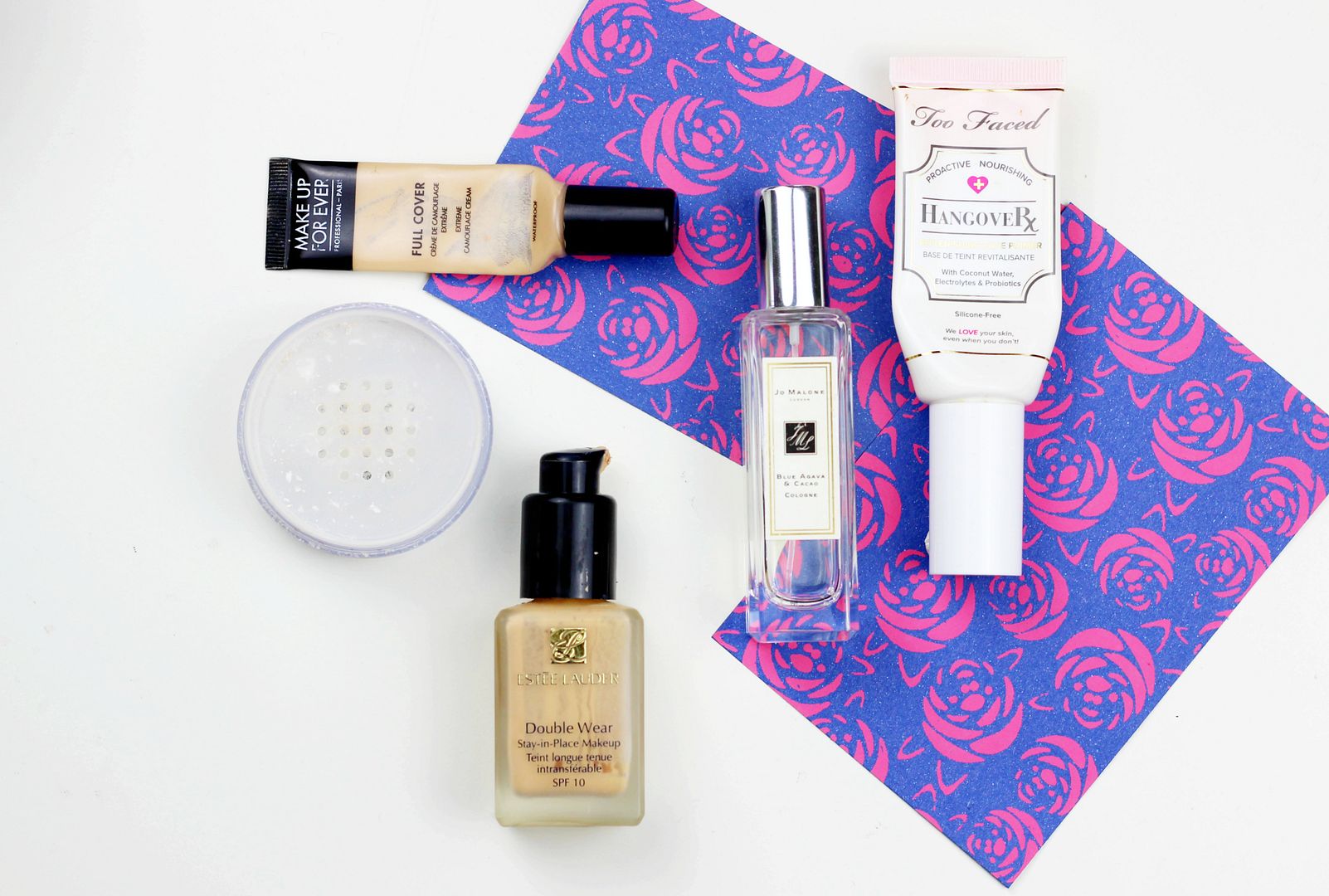 I rave about products all the time, but sometimes I actually use them so much that I finish them… promise. In the last week or so I have managed to finish five of my favourites, and I need them all again back in my life.
I've raved about this countless times, but I am really missing my Too Faced Hangover Primer now it's all gone. It just does such a lovely job at making my skin feel hydrated and smooth, and it gives the perfect base for foundations to go on top of.
I'm so sad to see this go because it's been discontinued (why?) – Jo Malone Blue Agave & Cacao, aka my favourite perfume ever. I need to bulk buy 100 bottles.
My favourite concealer ever for covering up blemishes is the Make Up For Ever Full Cover concealer – my old tube finally bit the dust, after over a year of almost daily use. Impressive stuff. If you want something with amazing coverage but not too cakey, this is the one. Bought a new one the day I ran out.
I can't believe I've finished all my favourite base products at the same time… I finished the By Terry Hydra Powder, which I've been using on a daily basis for a long time now. It's a lovely light powder and it does a good job at smoothing out the skin and setting under eye concealer. I really want to try more By Terry base products, as they seem to have their formulas nailed.
Lastly, the Estee Lauder Double Wear foundation. I don't even know how old this is, so it's a good thing I finally finished this. I like to use this foundation mixed in with sheerer products to give them better staying powder – budge-proof stuff.
Have you finished anything up lately?