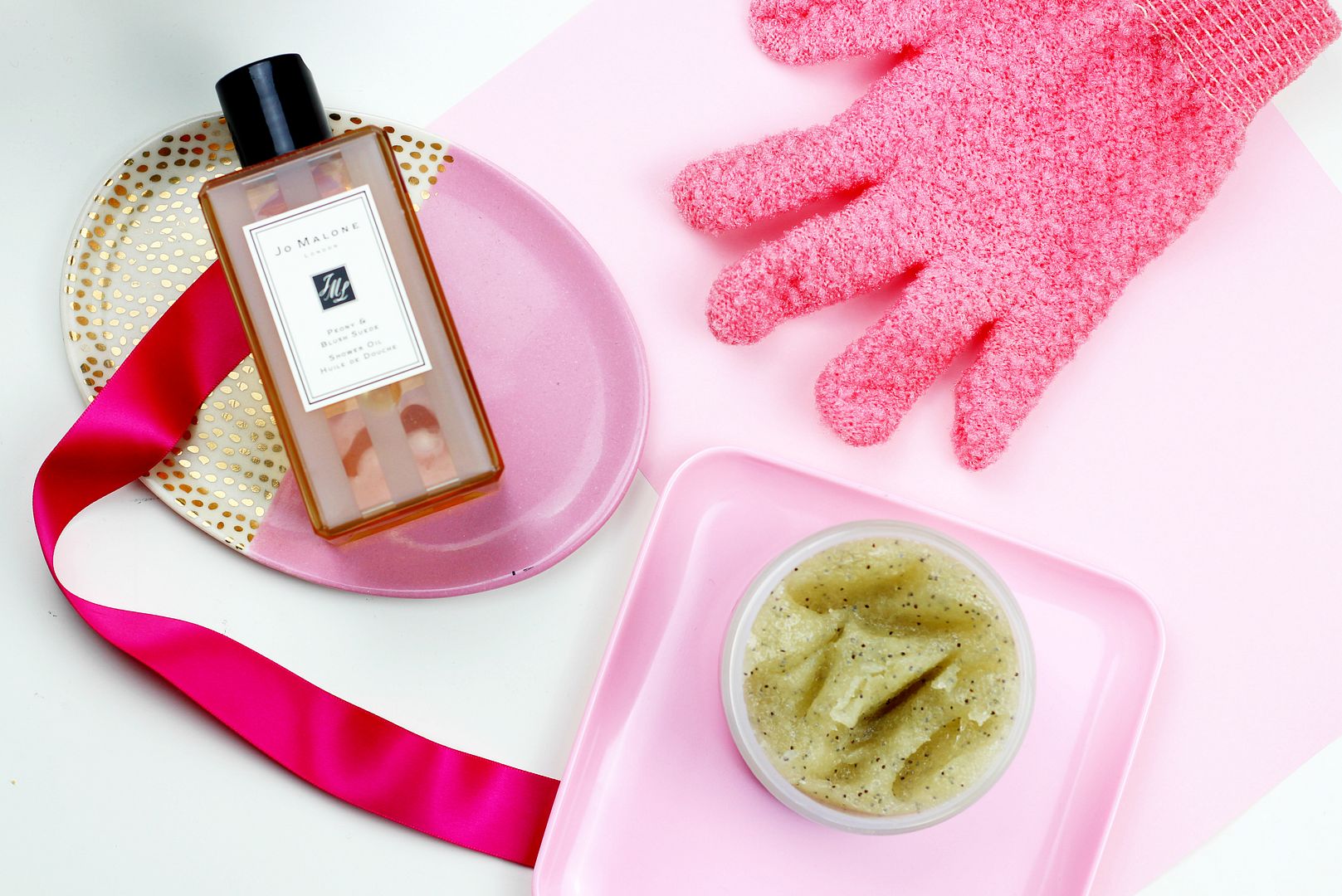 With less than two weeks to go before the wedding, I am all about the prep.
Without revealing details about my dress (!), I will have some of my arms out on show so I have been on a mission to make my skin as silky smooth as possible. My skin tends to get quite dry, but I am also really lazy and have been skipping daily moisturiser over the summer so it was time to bring out the big guns.
Ever since reading that Liv Tyler mentioned it in an article on Get The Gloss, I have been obsessed with using the pink scrub gloves – my favourite are the
Soap & Glory
ones. I just use them in the shower in lieu of a loofah, and they give a really nice gentle exfoliation that doesn't leave the skin feeling stripped. For something more intensive once or twice a week, I have been reaching for the
Odylique Coconut Candy scrub
. Allegedly so pure you can eat it (haven't been tempted for a shower snack yet), this scrub smells heavenly and really sloughs away skin. It's really rich so it leaves the skin feeling nourished. These two scrubs in combination have been complementing each other and have left my skin decidedly scale-free.
As an extra treat, I adore the Jo Malone shower oils – shower oils really are the way to go when you have dry skin! I've got the peony & blush suede scent, so it smells gorgeously girly. It lathers up nicely but the best bit is how it leaves my skin feeling afterwards – divine.
This post contains a mix of PR samples and things I bought