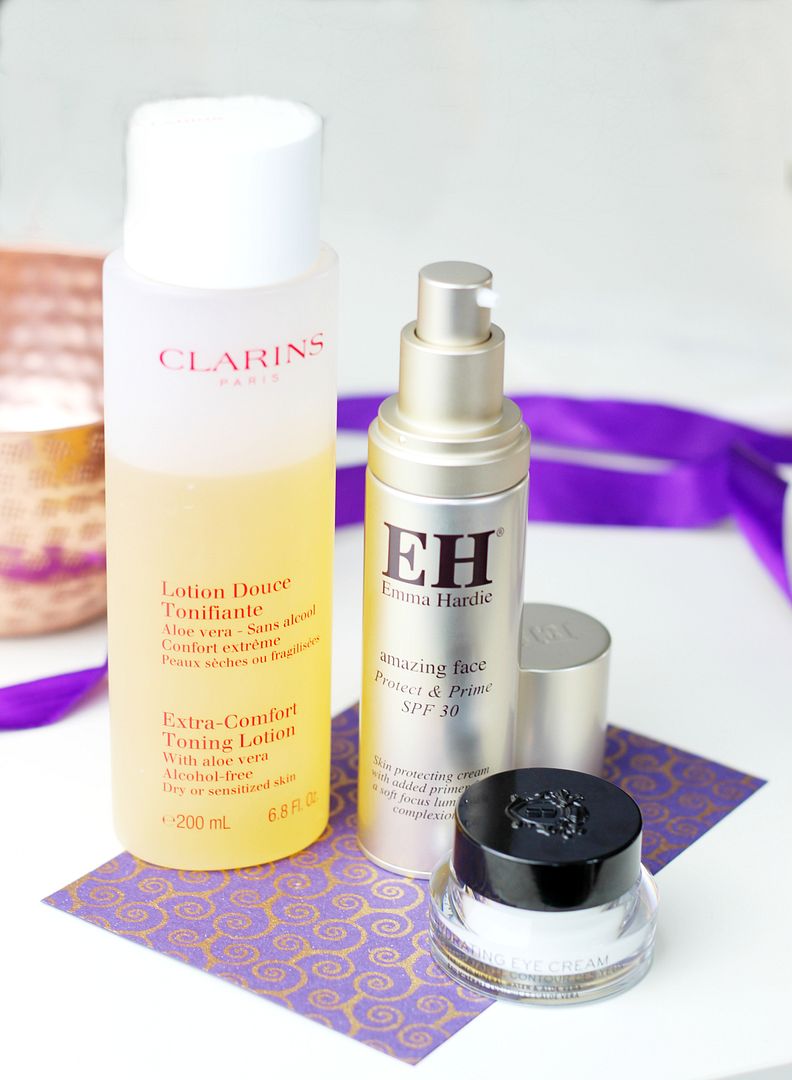 My plans today involve having a bit of a skin pamper, catching up on blogs and work my way through my Netflix list. High on my skincare pamper list are three of my favourites from the moment.
My absolute post-cleansing essential right now is the Clarins extra-comfort toning lotion. How I have lived this long without it, I don't know. It's just so so nourishing and feels like a real treat for the skin. It instantly gets rid of any dryness or that tight feeling I get after cleansing sometimes. Love this! For my moisturiser of the moment, I am currently testing out the Emma Hardie amazing face protect and prime – it's a lovely light (but hydrating) moisturiser with plenty of SPF for protection. I just seem to get on really well with every single thing I try from Emma Hardie, and this is no different. Lastly, I've been using the Bobbi Brown hydrating eye cream – I had my suspicions about skincare coming from a makeup brand, but this is a really effective eye cream and does an excellent job at keeping my eyes hydrated – a hard task!
What skincare are you loving at the moment?
This post contains a PR sample