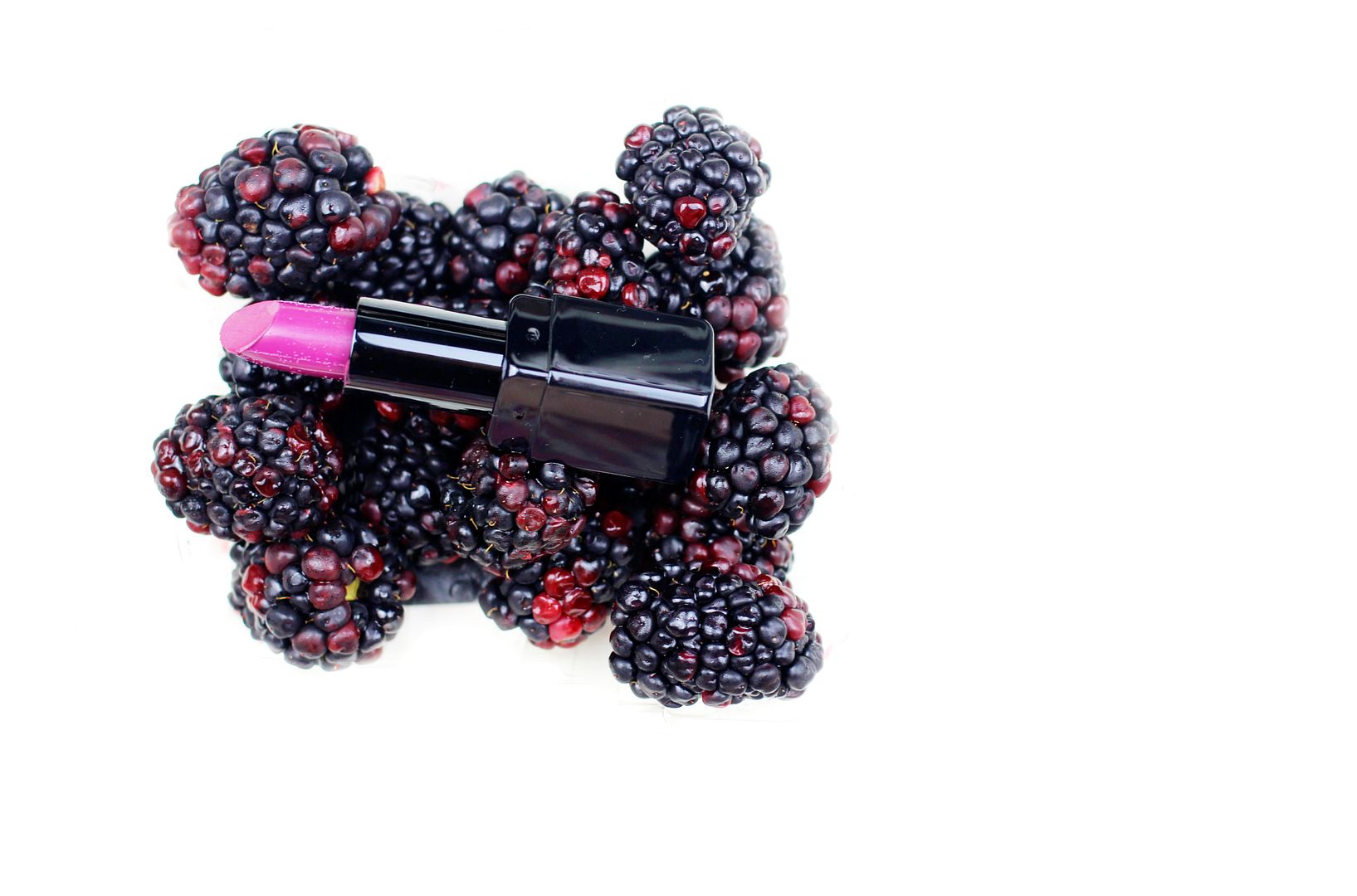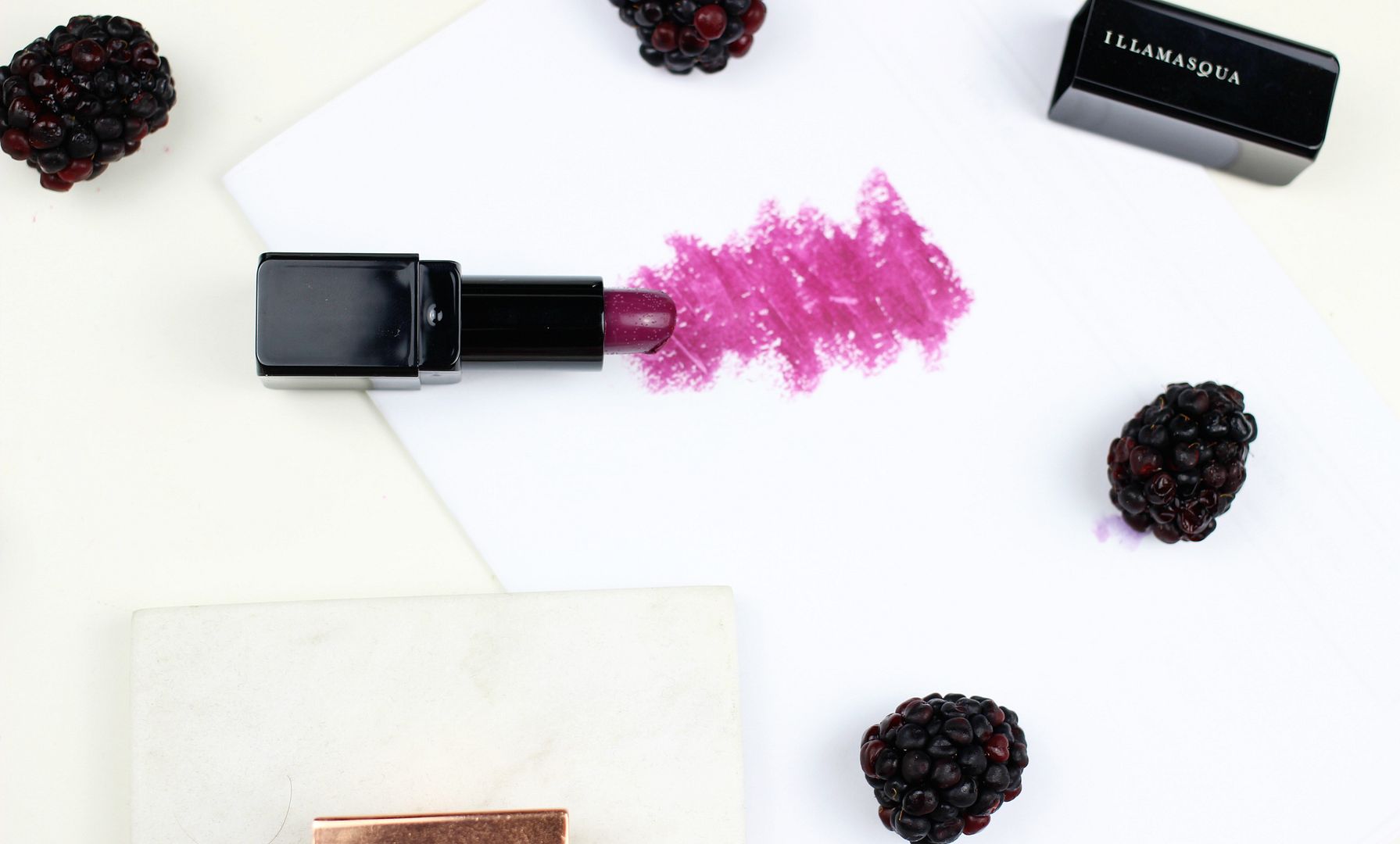 We're officially in Autumn mode, and the berry lips are coming out to play.
I couldn't even be more excited! Love everything about Autumn, it's just so cosy and the makeup is my favourite. Rich, jewel tones. Gorgeous.
My favourite look of the moment? Clean, glowing skin paired with simple eye makeup, lashings of mascara and a gorgeous berry lip. My current crush being the Illamasqua lipstick in Shard. Contrasted with the actual berries, the colour is looking a touch lighter and a little pinker, but the picture captures the depth to the shade.
In terms of formula, I'd say Illamasqua is one of the drier options – this shade definitely leaves a nice stain to the lips. Lip balm and a good scrub is key, and then you're pretty much set.
What's your favourite berry shade?