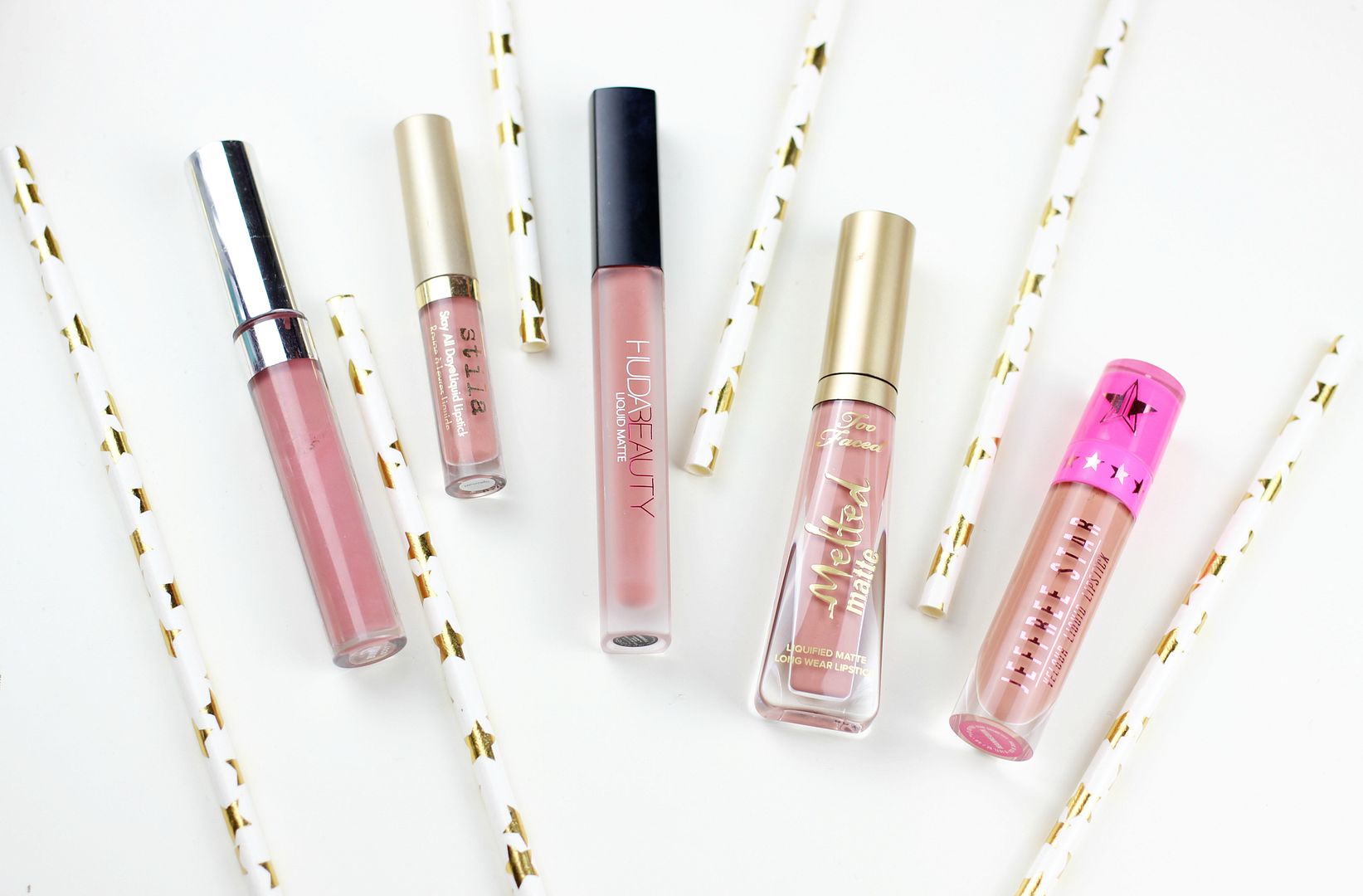 Is there anything better than a nude, matte lip?
Can never get enough of how chic it looks, and how a nude lip goes with any makeup look ever. I've spoken about my obsession with liquid lips many times, but these are my favourite nude shades…
I must love this one, because all the writing has rubbed off… Colourpop ultra-matte lipstick in Bianca is a beautiful cool-toned nude that dries down deeper than it looks in the tube. These are very drying, but worth it!
Look how tiny and cute it is! I love the Stila stay all day lipstick in Caramello because it's basically my lip colour – a real 'my lips but better' shade for me. Can't fault the formula on these and they're one of the most comfortable formulas to wear.
A bit of a cult favourite, the Huda Beauty liquid lip in Bombshell. The formula on these is excellent, and there are so many lovely shades that it's well worth trying one out. Very hyped, yes. Very good, yes.
A new one for me is the Too Faced Melted Matte in Child Star. I picked it up in New York, and am so far really impressed with the formula on these. It lasts and lasts and lasts.
Last, but not least, is Jeffree Star Mannequin. This one is the perfect nude shade me for in his range – not too light and milky, nor too dark and brown-toned. Perfection. I love the root beer flavour as well! The formula on these is well worth the hype.
Do you have any nude lipstick favourites?