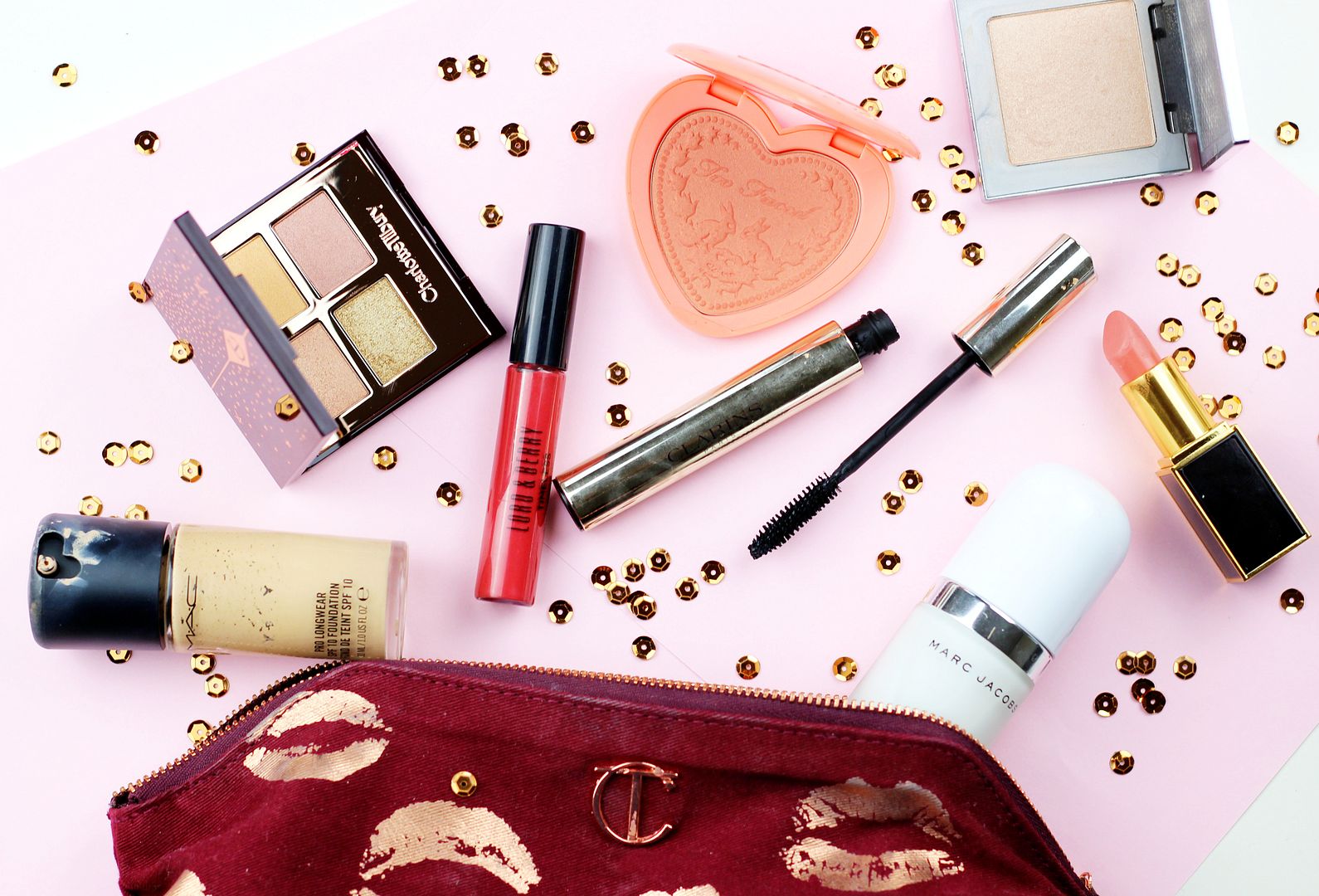 When you're reading this (if everything has gone to plan!), I will be in New York City!
If you have anything you think I should do, make sure to tweet me and check out my snaps on instagram…
I'll doubtlessly be hitting up Sephora multiple times, but I thought I would check in quickly with the makeup I packed with me. Being the cutesy little blogger I am, I couldn't just take a snap. Oh no. I had to make a pretty little flat lay. I know. Nearly everything I brought would have been mentioned multiple times on the blog before, but I was mostly packing with the thought process that I would want everything to be speedy (no time to hang about when there are bagels to be eaten), long-lasting (I want to be able to walk all over the city without touching up every 5 minutes) and naturally flawless (because newlywed!).