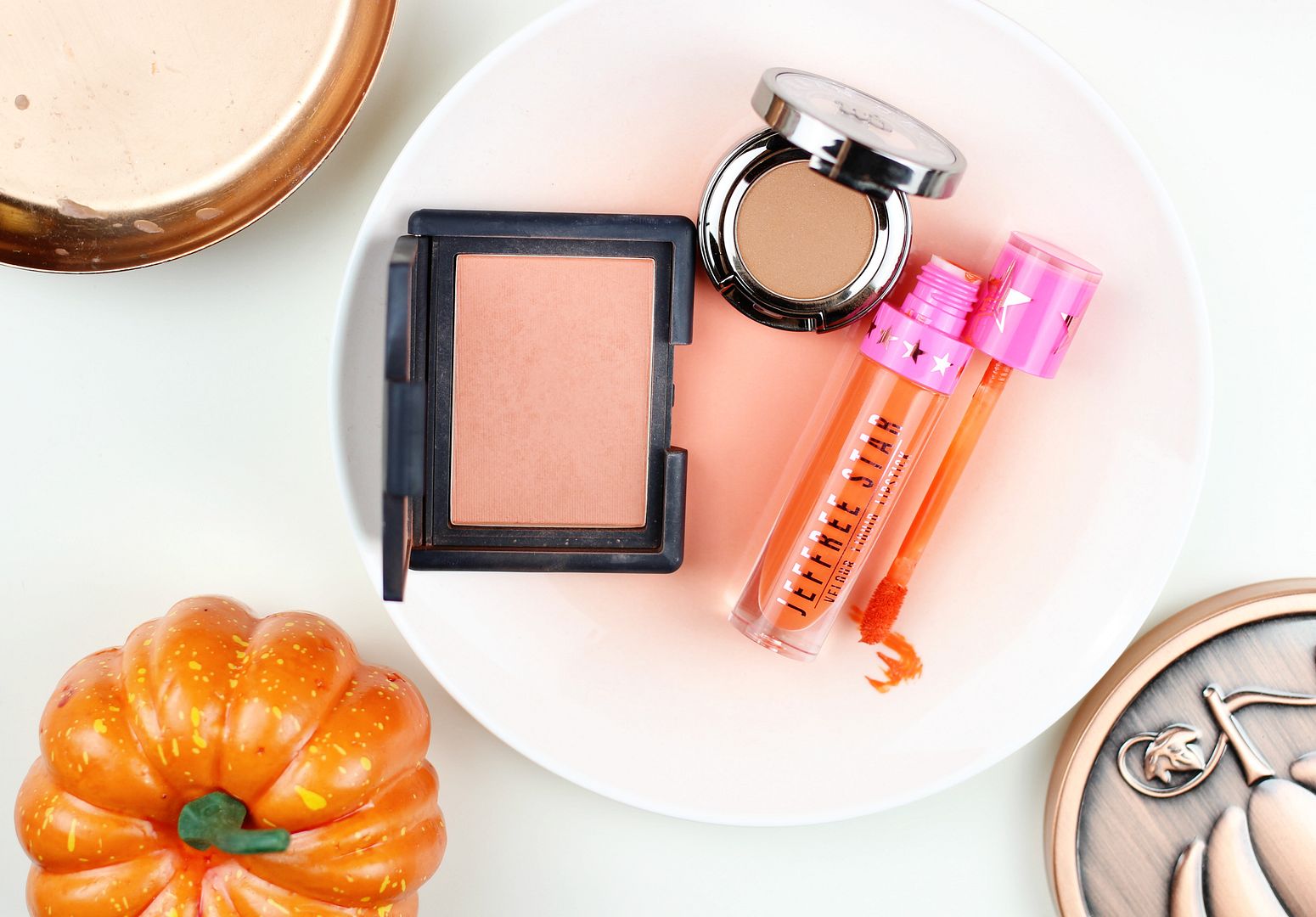 As today is national pumpkin day, I thought it would be apt to edit together my three favourite orange shaded that all complement each other. As glamorous as pumpkin-tones can be! I like orange elements in my makeup when it comes to the details – never for my foundation colour (hopefully!). Orange eyeshadows, yes! Orange lipstick, yes! Peachy orange blusher, yes!
Starting with the least-intimidating – Urban Decay Riff eyeshadow. It's a gorgeous warm-toned shadow that is the perfect shade for blending out any eye look. It's got the typical Urban Decay quality, making it soft and blendable. I'm usually not the biggest fan of single shades but this one is perfect because it complements any shadow. If you have blue eyes, you need this!
I always like to match the tones of my lipstick and my blusher – a gorgeous combination is Jeffree Star Flamethrower paired with Nars Gina. Flamethrower is bold, saturated and vibrant – I really do like the formula of the velour liquid lipsticks. Gina is a perfect skin-brightener that always make everything look a bit fresher (which is what I need today, after heaving a particularly heavy weekend!).