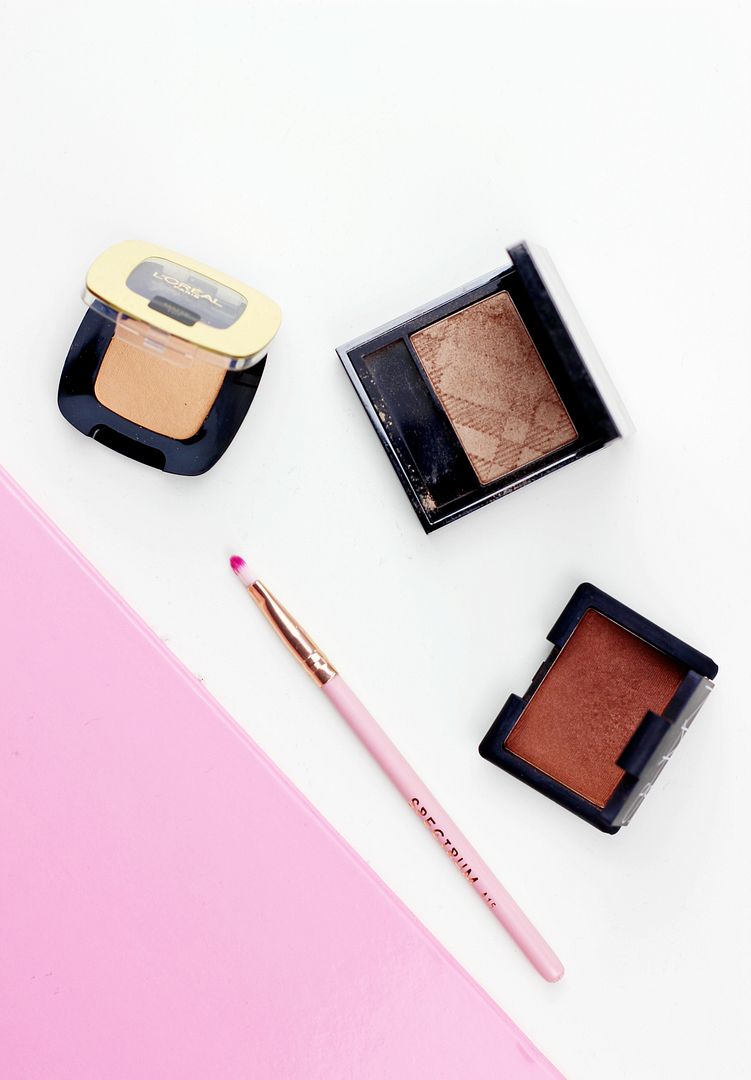 Sometimes a palette just doesn't cut it and you have to reach for one of those little single shadows…
One of my old favourites is NARS Lola Lola – I think the compact NARS packaging looks really sweet, albeit a little grubby after daily use. Lola Lola is one of those magical little shades that works so well on its own because it just gets better the more you blend it. No other shadows required here, because it does all the work for you. It has a little bit of a daytime grunge vibe to it whilst still being chic enough for daily wear. Love!
Bit of a blogger cliche, but Burberry Pale Barley is a lovely little shadow. This one tends to get chucked into my makeup bag a lot for an 'eyeshadow on the tube' moment. This one is just really good at making your eyes look a lot more polished, very quickly. A nice one to wear on its own when you're wearing a bold lip but want everything look balanced.
Lastly, my favourite affordable offering is the L'oreal shadow in Macaron Vanilla. For when you don't want to look like you're wearing a lot of makeup, this one is a gorgeous pick. What I would (optimistically) call model off-duty glam, in that it looks understated in the best way. A nice little wash of eye-brightening colour.
Do you have any single shadow favourites?