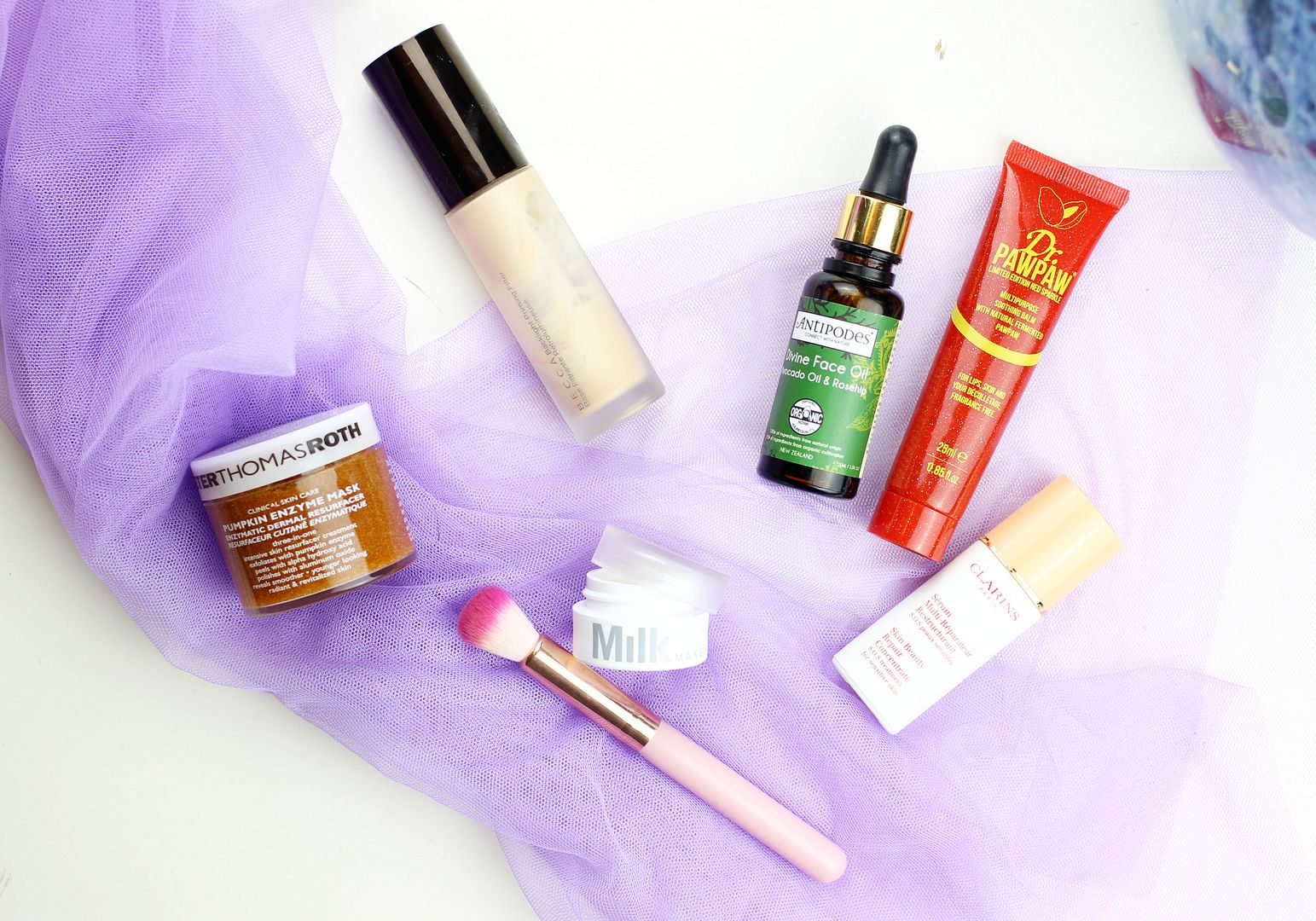 Just because it's getting colder, it doesn't mean my skin has to suffer… to combat the weather, I'm ramping up the products that give glow to the skin.
Good skin starts at the sink, right? Ahhh, the Peter Thomas Roth pumpkin face mask. How have I gone so long without this? It's all kinds of gorgeous, and leaves skin feeling smoother, softer and looking a lot more radiant in about five minutes. If that wasn't enough, it also smells divine (almost edible!), and the smell lingers in the nicest way.
Foundation wise, if I want to look s-e-r-i-o-u-sly glowy, I use three products in conjunction. The Clarins Repair Concentrate as a big burst of hydration, the Becca backlight priming filter under a base and then the Antipodes Divine Oil mixed in with a foundation. All three are gorgeous products, and then used together it almost gives that sort of supermodel off-duty look. I mean, I'm being overly generous to myself but these products do give some serious glow.
As little finishing touches I like the
Milk makeup hero salve
as a heavy-duty lip balm or even as a bit of a sheen added onto the cheeks. Milk is one of those ridiculously cool brands that makes my makeup bag look a little bit edgier. For some gorgeous sheen on the lips and cheeks, I am obsessed with the
Dr Paw Paw Red Sparkle balm
– incredibly hydrating and the shimmer beautifully catches the light.
What do you use to give your skin some glow?