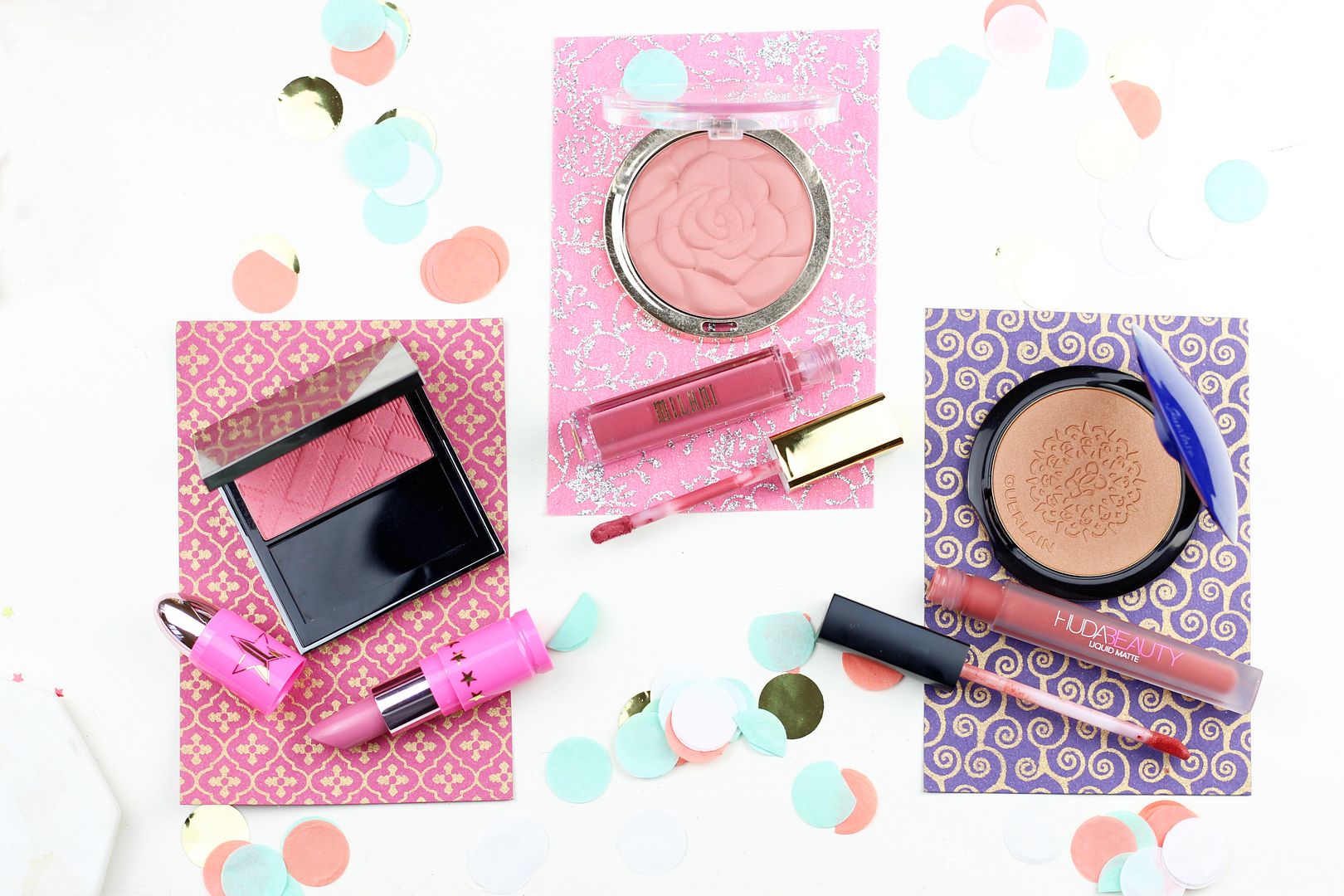 My top secret for looking pulled together in a pinch? Matching your lipstick to your blush. Sounds obvious, but it's so so flattering when it's done, and makes it look like you've spent a lot longer co-ordinating everything.
My go-to for when I want to look fresh and awake will always be something perky and pink! I love the
Burberry Blossom blush
with the
Jeffree Star bullet lipstick in Ex-Supermodel.
Especially in the dark and dreary mornings, I love a pop of pink because it wakes up your skin and leaves you looking a lot more… well-rested than you might be feeling!
For a burst of rose, I love pairing together two Milani products – the
matte lip cream in Precious
with the
powder blush in Romantic Rose.
For when I want to look profesh, I find rose tones always look really pulled together without ever looking too much. The blush gives a nicely sculpted flush (not to mention it's gorgeous to look at), and then the lip cream is one my favourite tones for wearing in the day.
For some burnt and burnished tones, I love the combination of
Huda Beauty liquid lipstick in Icon
with the
Guerlain Shalimar winter bronzer
. The Huda liquid lipsticks are some of my all time favourites and this shade is like a warm-toned reddish brown that is pretty perfect for Autumn and Winter. Paired with the lovely warm tones of the Guerlain bronzer leaves everything looking nicely pulled together. Add in a little warm smokey eye and it's my go-to.
Do you have any products you always like to match?