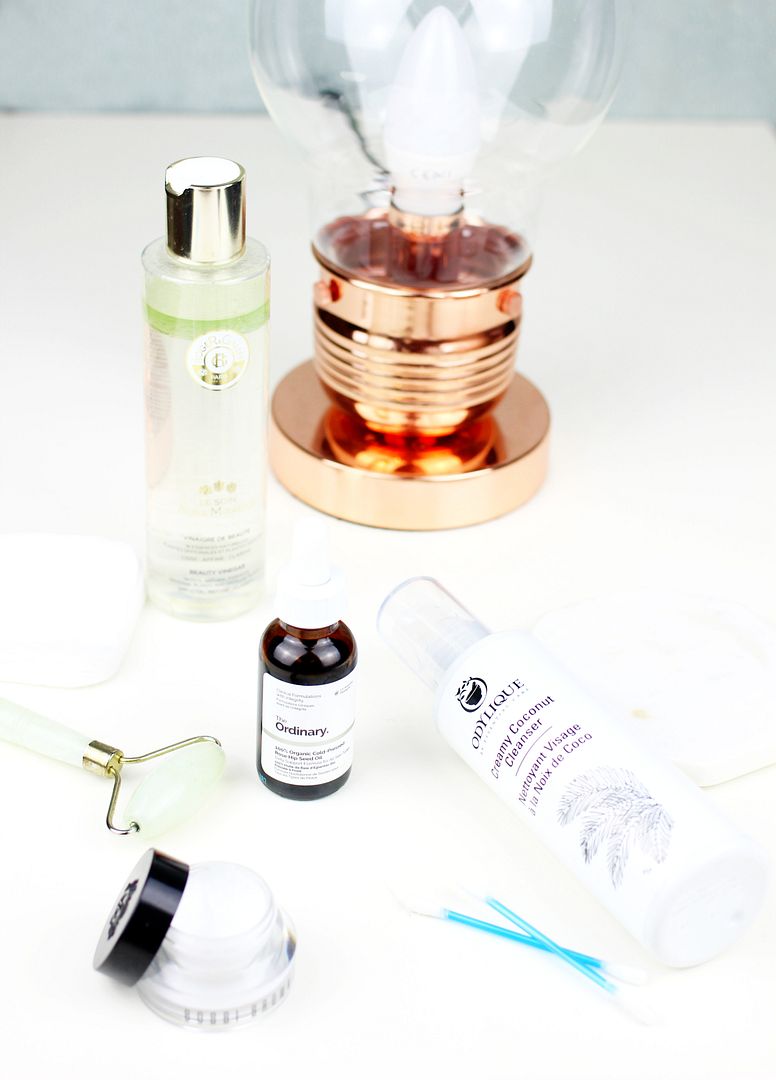 With the cold mornings and the early starts, mornings are not my favourite at the moment! I'm also racing against the clock in the morning, so skincare has to be quick, easy and something I can basically do whilst half-asleep…
Starting off in the shower, the
Odylique Creamy Coconut Cleanser
is pretty dreamy – ultra-gentle, it has a thin consistency that I find leaves everything feeling soft. I just massage my skin before I hop into the shower, and then rinse it off using a flannel whilst in the shower. This is the perfect morning cleanser, as it's not too heavy but leaves skin ready for the day.
I'm onto my second bottle of the stuff, so it's safe to say I'm a fan… The
Roger & Gallet Aura Mirabilis Beauty Vinegar
didn't immediately wow me when I tried it, but once I finished it and didn't have it, I noticed the difference. I find that quite a lot with skincare, in that I notice a decline in my skin once I am lacking consistency – the moral of the story is that this is a really nice dual-phase toner to sweep over the complexion in the morning to leave everything feeling refreshed, nourished and softened.
From the skincare brand of the moment,
The Ordinary Organic Cold-Pressed Rosehip Seed Oil
has been my go-to in the morning for the past few weeks. I'm very impressed with the skincare line as a whole (not even considering the fantastic prices), and this oil is my top pick. Rich, but not overly greasy, and hydrating, but not too heavy on the skin – this oil is a really good addition to any skincare routine to combat dehydration and dryness. I just use 2-3 drops after toning, and spend about thirty seconds massaging it into the skin.
Lastly, I gently dab on some of the
Bobbi Brown Hydrating Eye Cream,
which is just a fantastic base for any concealer – that's all I look for in an eye cream, really.
Do you have any cold-weather skincare favourites?
This post contains press samples