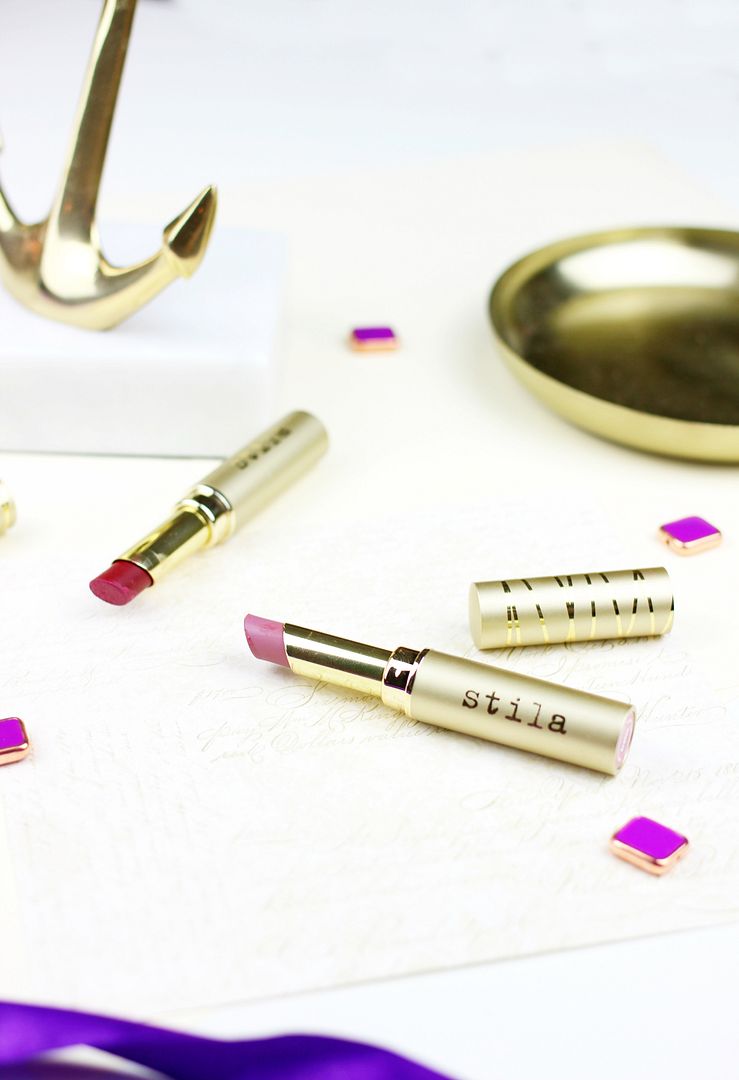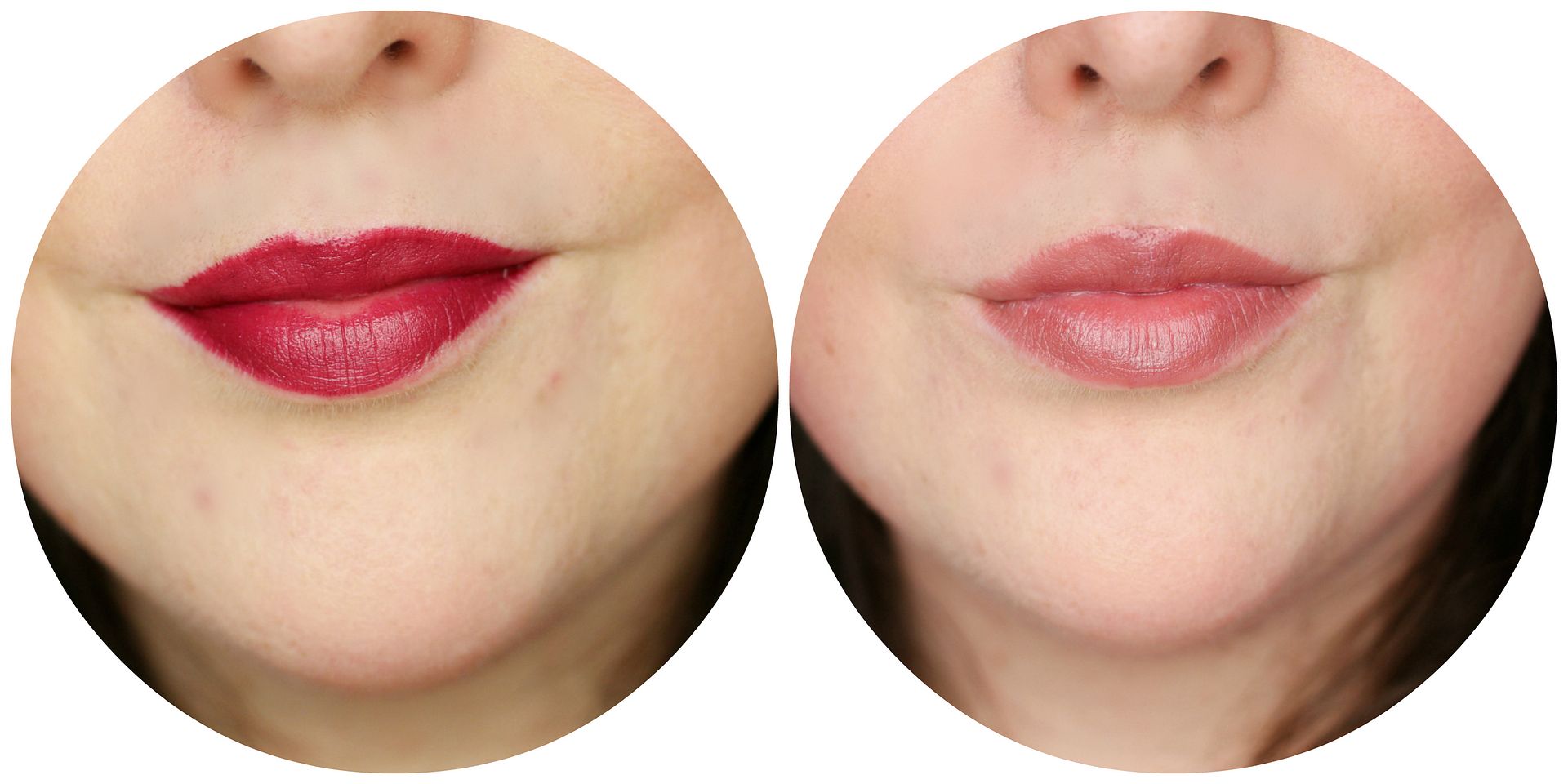 When the maker of one of my all time favourite liquid lipsticks, a new launch from Stila will always pique my interest. Plus, lipstick. I am weak, etc etc. I ordered two of the
Stay All Day Matte'ificent Lipsticks
the very day they launched, and then promptly lost them in a sea of other new launches.
First impressions, which haven't changed much, is that the packaging is nice but it does hold a very small amount of product. I like the circumference size of the lipstick, because it's really small and therefore precise but the product in its entirety doesn't scream luxury in the same way that the liquid lipsticks do. Formula wise, I like these though. They are pleasingly matte, and give a really sort of lipstick finish, if that makes any sense. In that, they look glamorous and nicely obvious on the lips. These are for people who take real pleasure in the glamour and the ritual of lipstick (like me, yes). I don't like them quite as much as their liquid lipstick sisters, but I enjoy them nonetheless.
I have two shades – Brulee, a caramel nude, which is a little too brown and drab on. It's just not a particularly flattering colour, I think I need something far rosier. Framboise, a deep raspberry, is far more exciting and reminds me of a berry tart. Something I suppose they were aiming for, with the French chic inspired names. I think I need to investigate some more shades, maybe Etoile or Papillon.