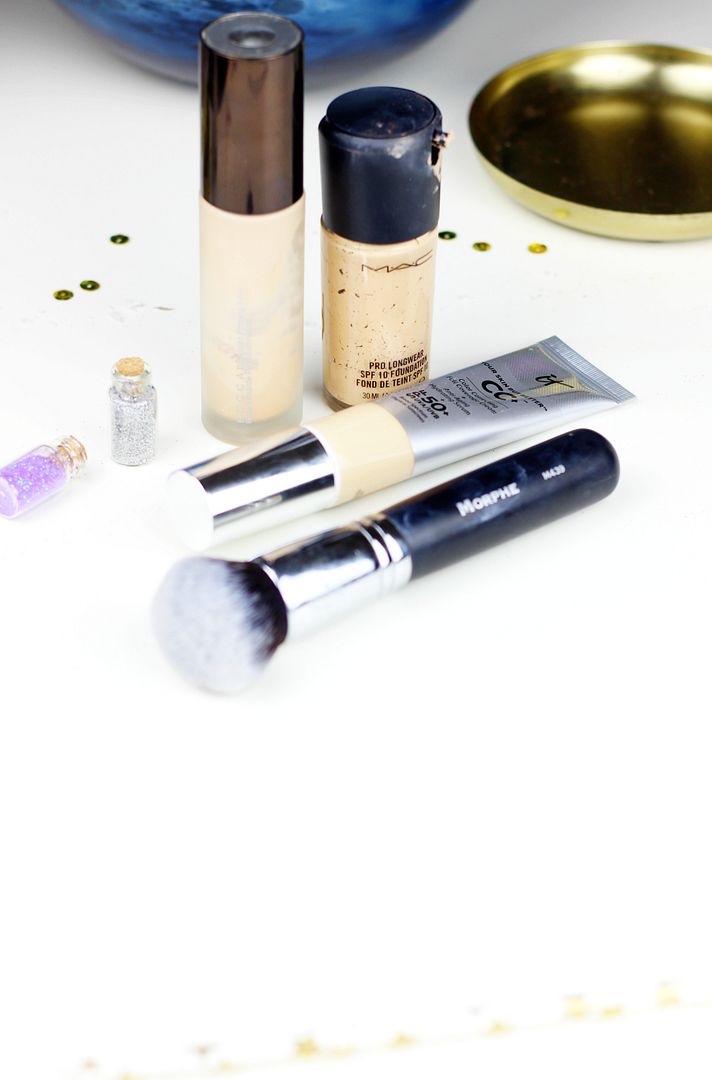 Surely glowy, yet long-lasting skin is the foundation holy grail? I've yet to find one single product that gives me everything I look for in my base – maybe I have impossibly high standards, but I think that I've cracked the secret to having long-lasting flawless skin that does also look like it is bathed in candlelight.
Use an illuminating primer. I think everyone should use a glowy base – MAC strobe cream just came out with loads of new shades, and I highly rate the Laura Mercier offering and the Becca backlight priming filter. I just can't do my makeup without using one of these.
Mixology. Something I do almost every day – mix something light and deliciously glowy like the Charlotte Tilbury light wonder with something hardier like my favourite, MAC pro longwear. Combining two opposing formulas brings out the strength of each.
Oil it up. If a base is a little too thick, heavy or cakey for you liking, then adding a drop or two of a good facial oil makes everything far more malleable which makes for a smoother and creamier foundation application. I love using the Zelens oils because they're on the right side of nourishing rather than greasy. Thinning down foundation with oil is definitely one of my favourite skincare tips because it just makes wearing foundation a far more pleasurable experience.