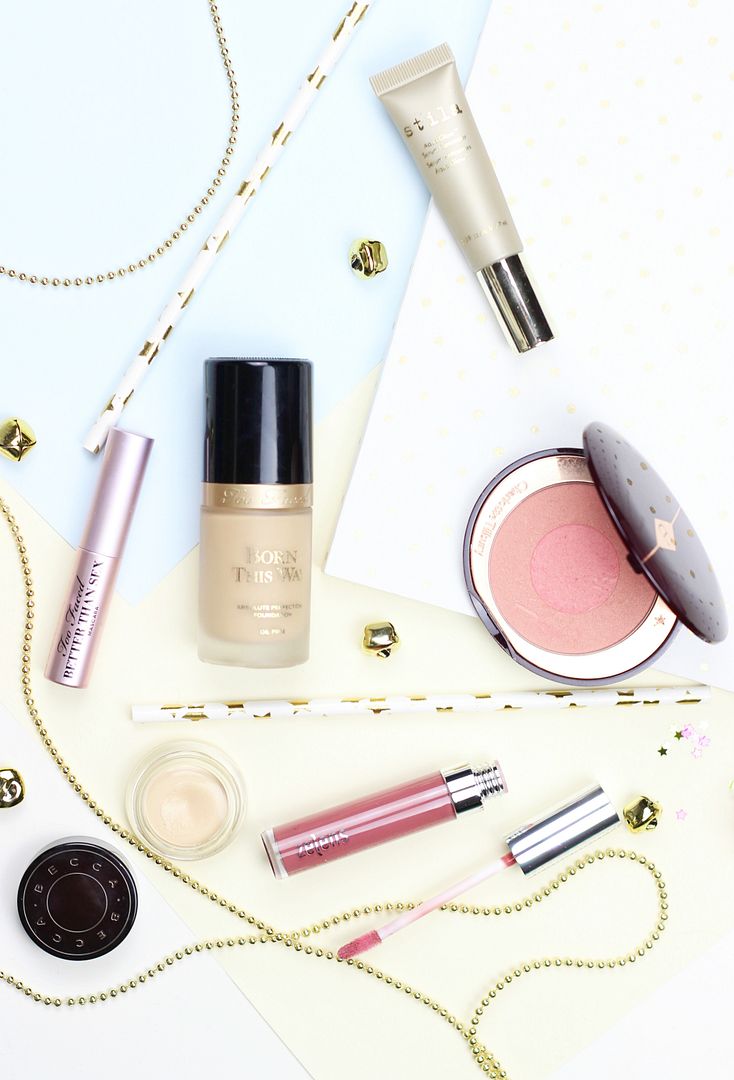 It's beginning to look a lot like… I'm hungover. Too many Christmas parties are catching up with me and I just need to keep on downing water and layering on hydrating face masks until the new year. I'm a big believer in faking it with makeup, and my picks are the ones I turn to when I want to look like myself again.
Something I've got back into in the last few weeks is the
Too Faced Born This Way foundation
– it has that magical ability to have good coverage, a long-lasting finish and it blends nicely. It's just lovely stuff! For when you're feeling particularly tired or drab, blending a layer of this over well-moisturised skin sets you up for the day. To hide a multitude of sins, the
Stila Aqua Glow serum concealer
is absolute perfection under the eyes because it's so creamy and won't settle into any fine lines. As it's packed full of hyaluronic acid and water, it's an incredible choice for dehydrated eyes. If you're up to it, the
Too Faced Better Than Sex mascara
quickly gives lashes some dramatic volume and helps fake a bright-eyed and bushy-tailed look. For some much-needed colour after a particularly heavy night, I like the
Charlotte Tilbury Cheek to Chic blusher in Ecstasy
because it just really helps to make you look healthy and well-rested – it instantly brightens up the complexion and perks everything up nicely.
For an easy lip colour that looks polished but, crucially, doesn't zap away any moisture (dehydration is very real for me after a night out), the
Zelens Lip Glaze
in nude is a very safe bet. It leaves a nice neutral gloss on the lips, without being sticky, and the colour would suit anyone.