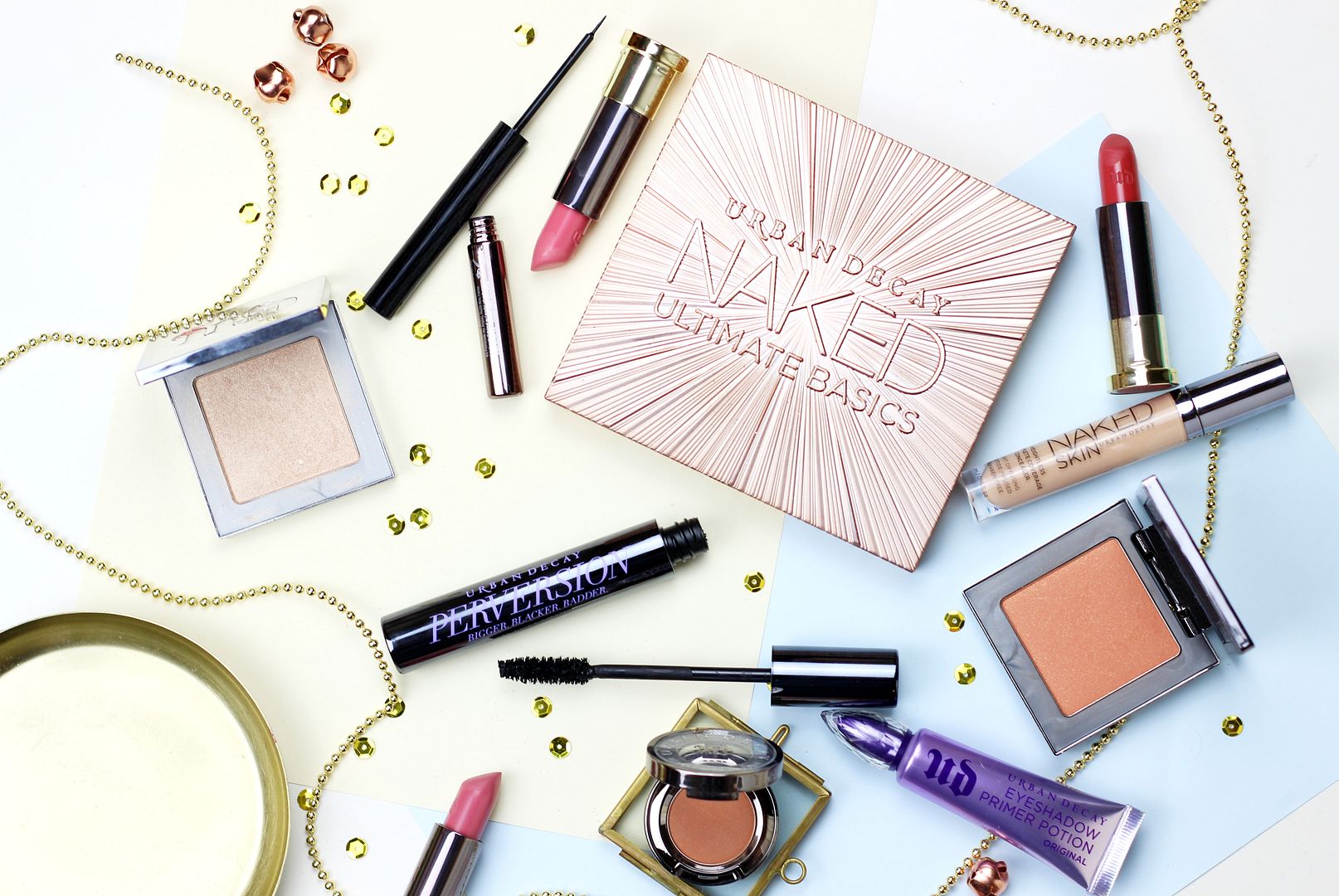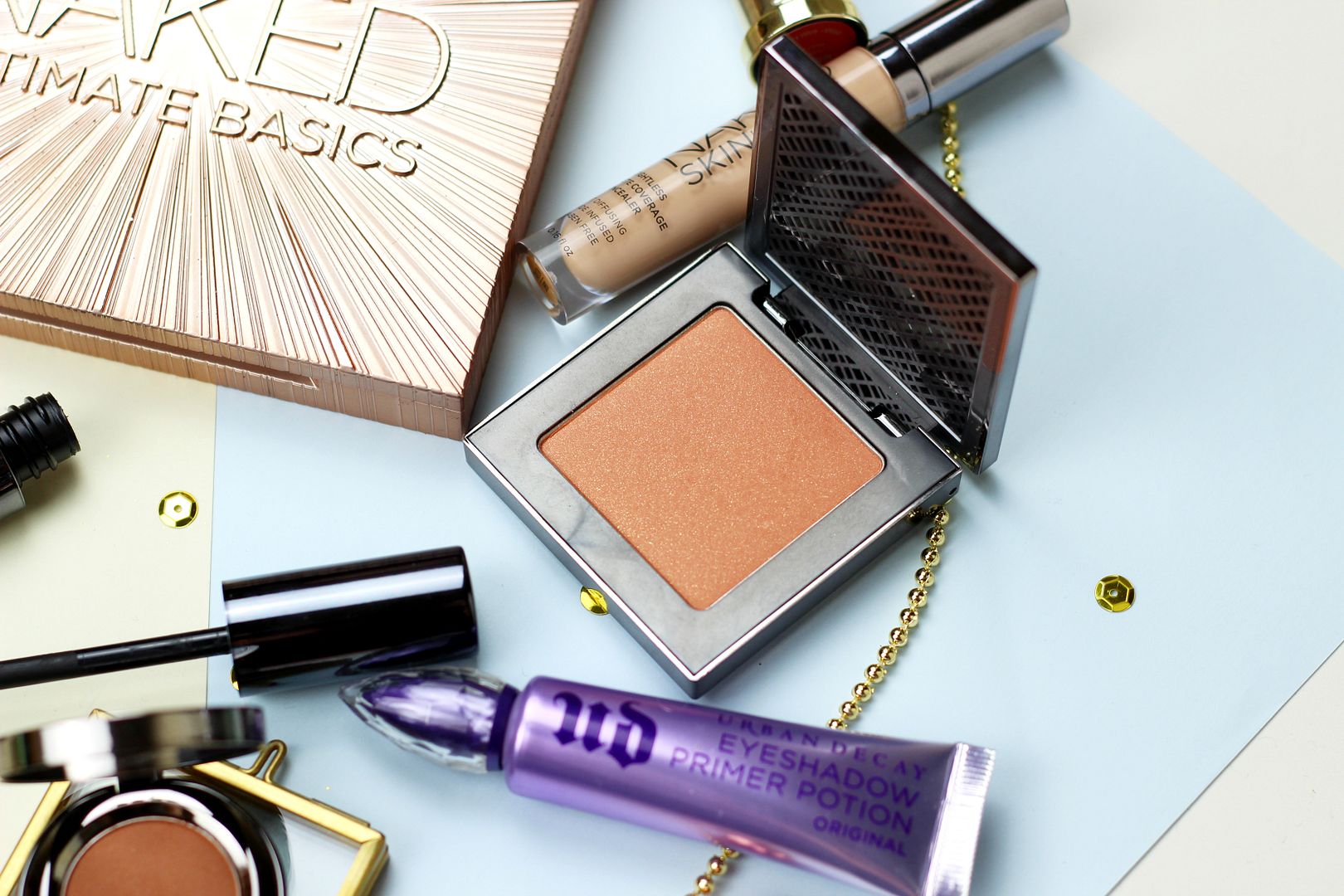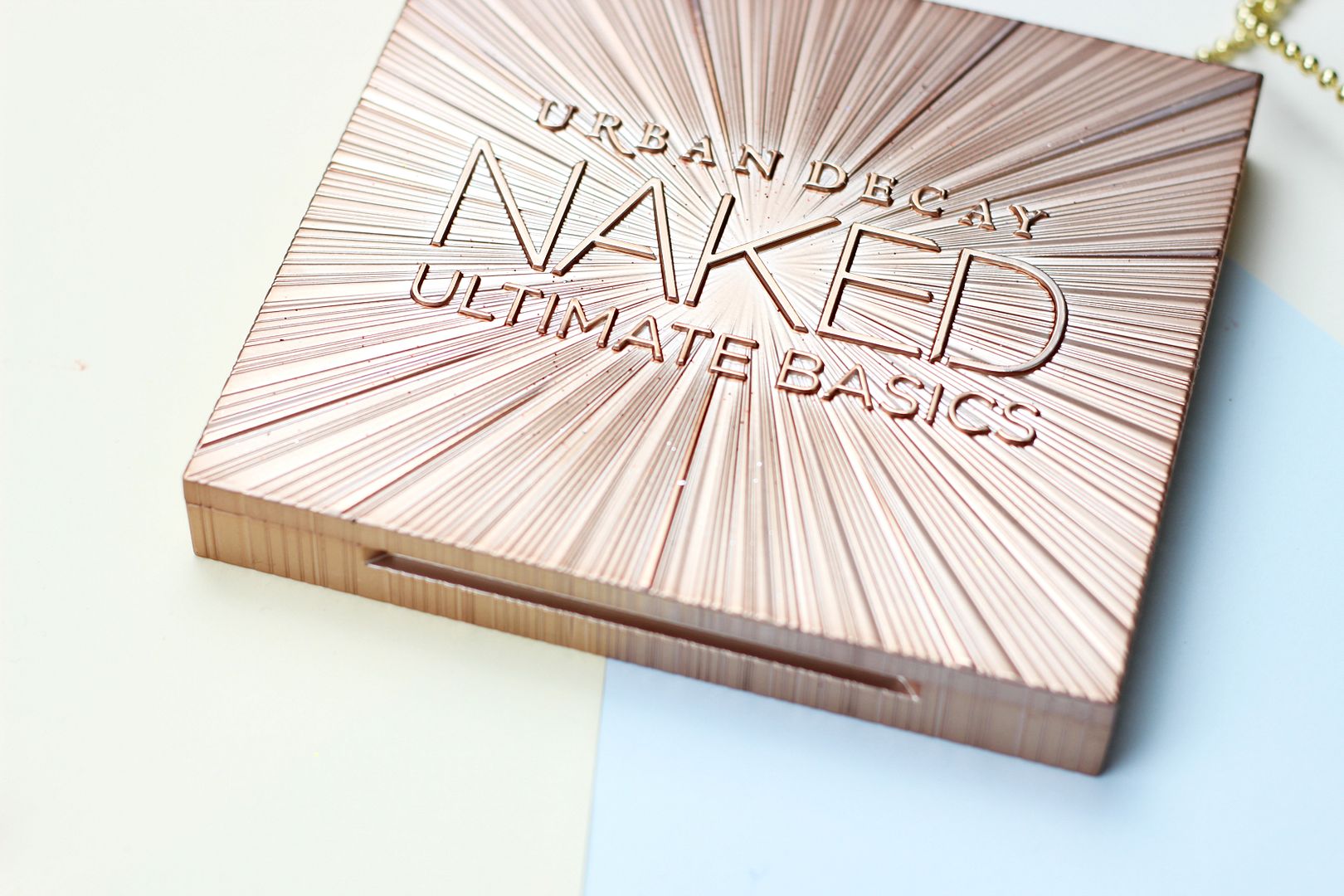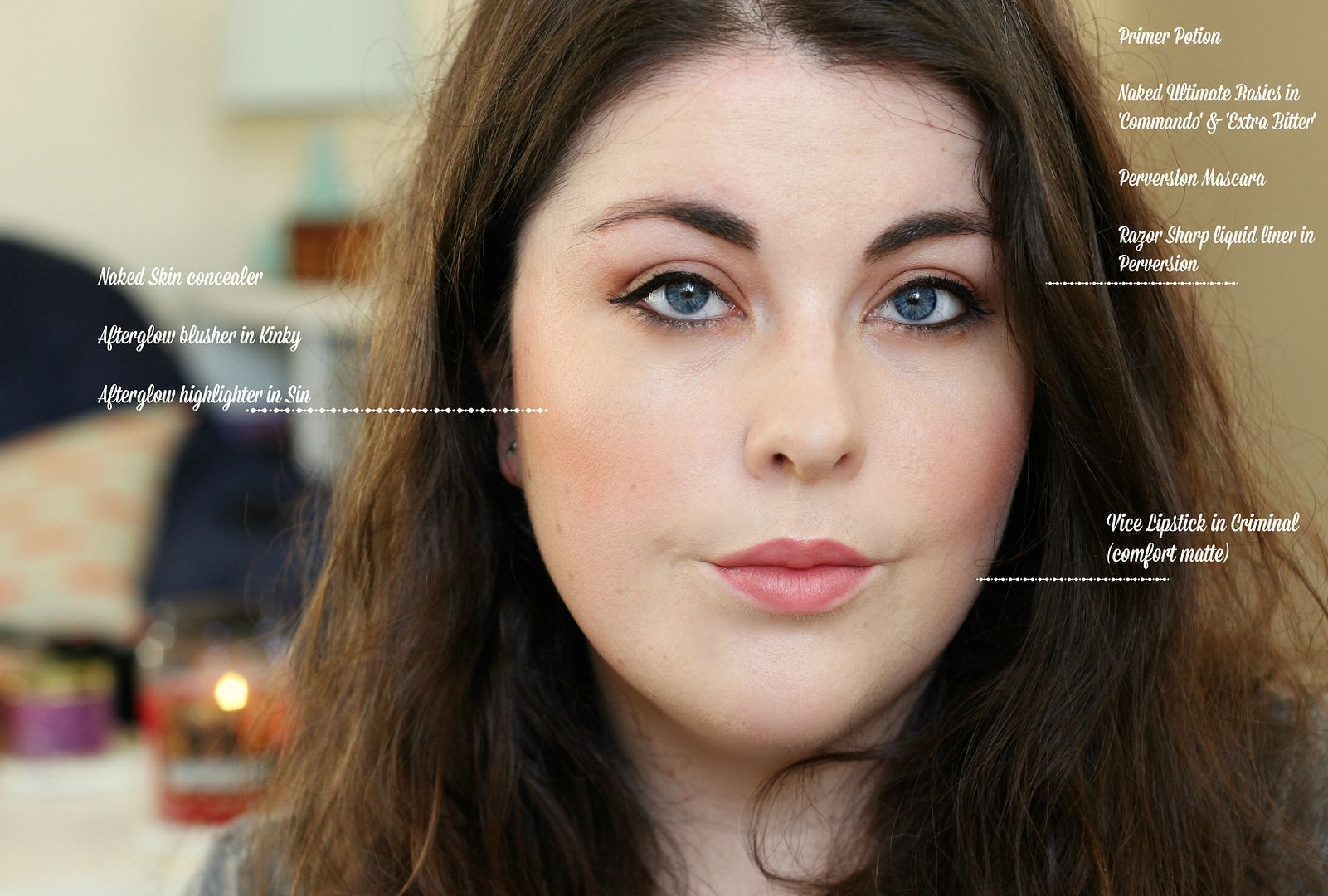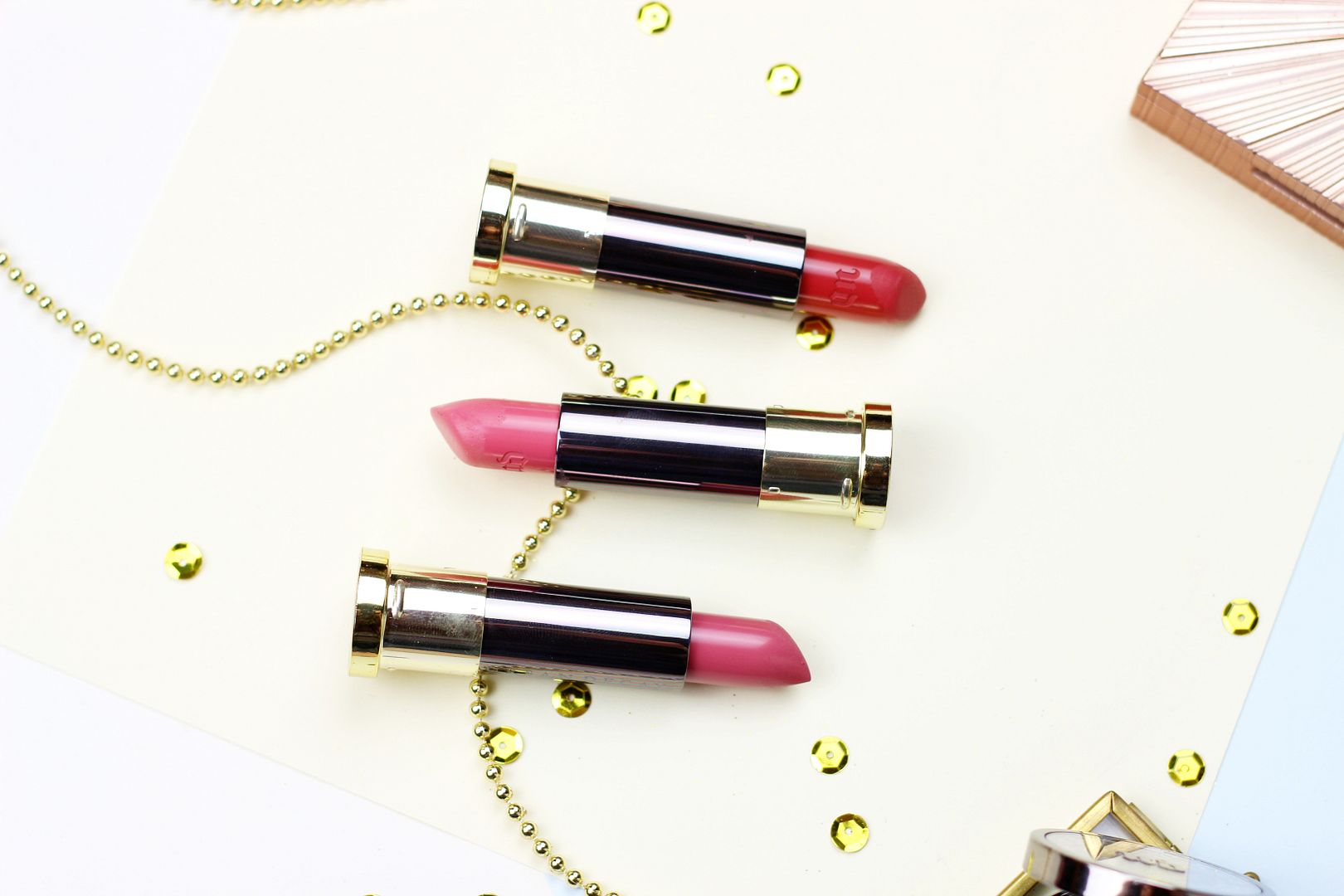 I'm back with another one blogger; one brand focused post – this time it's all about one of my favourites, the ever-popular Urban Decay. I remember one of my friends used an UD mascara when I was about 14, and it was just the best thing ever. It just seemed like such a glamorous brand, and I used to eye it up in my local House of Fraser at the weekend. Fast forward a decade or so, and I am well versed in all things Urban Decay. Their Perversion mascara is still a good one for big lashes with lots of volume.
There's that old classic – the primer potion. It's the first eye primer I ever remember seeing, and one I think shall always remain a bit of a classic. It's had a few packaging reformulations along the way, but the product itself remains consistently good at extending the wear of eye shadow. It pairs nicely with the Naked Ultimate Basics palette, which is a gorgeous new addition to the UD family. Rose gold packaging, and twelve gorgeously silky matte shades. Mmm. Also new to me is the Razor Sharp liquid liner in Perversion, which is quite honestly the best liquid liner I have ever used. A bold claim, but a justly deserved one. The inkiest formula with a teeny tiny brush that does all the work for you; a new essential.
In terms of base products, I think it's a mixed bag. I have tried samples of both foundations and have been underwhelmed – I didn't find either of them good for my dry skin. I adore the setting sprays (well documented here), and enjoy using the Naked Skin concealer for under the eyes. I do love the Afterglow blusher in Kinky; it's one of those peachy perky blushers that I always inevitably go back to. If it ain't broke… I have also often sung the praises of the Afterglow highlighter in Sin because it's just a really gorgeous highlighter that adds a high-frost sheen to the cheekbones.
Any given brand, I tend to gravitate towards the lipstick offerings. What can I say? I know what I like. The entire range of lipsticks had a revamp earlier in the year – it's a 100 strong edit of Vices. The comfort matte formula is seriously dreamy – pigmented, comfortable and just a really nice lipstick to wear. I love the shades Criminal, Backtalk and Hitchhike in particular.
What are your favourites from Urban Decay?