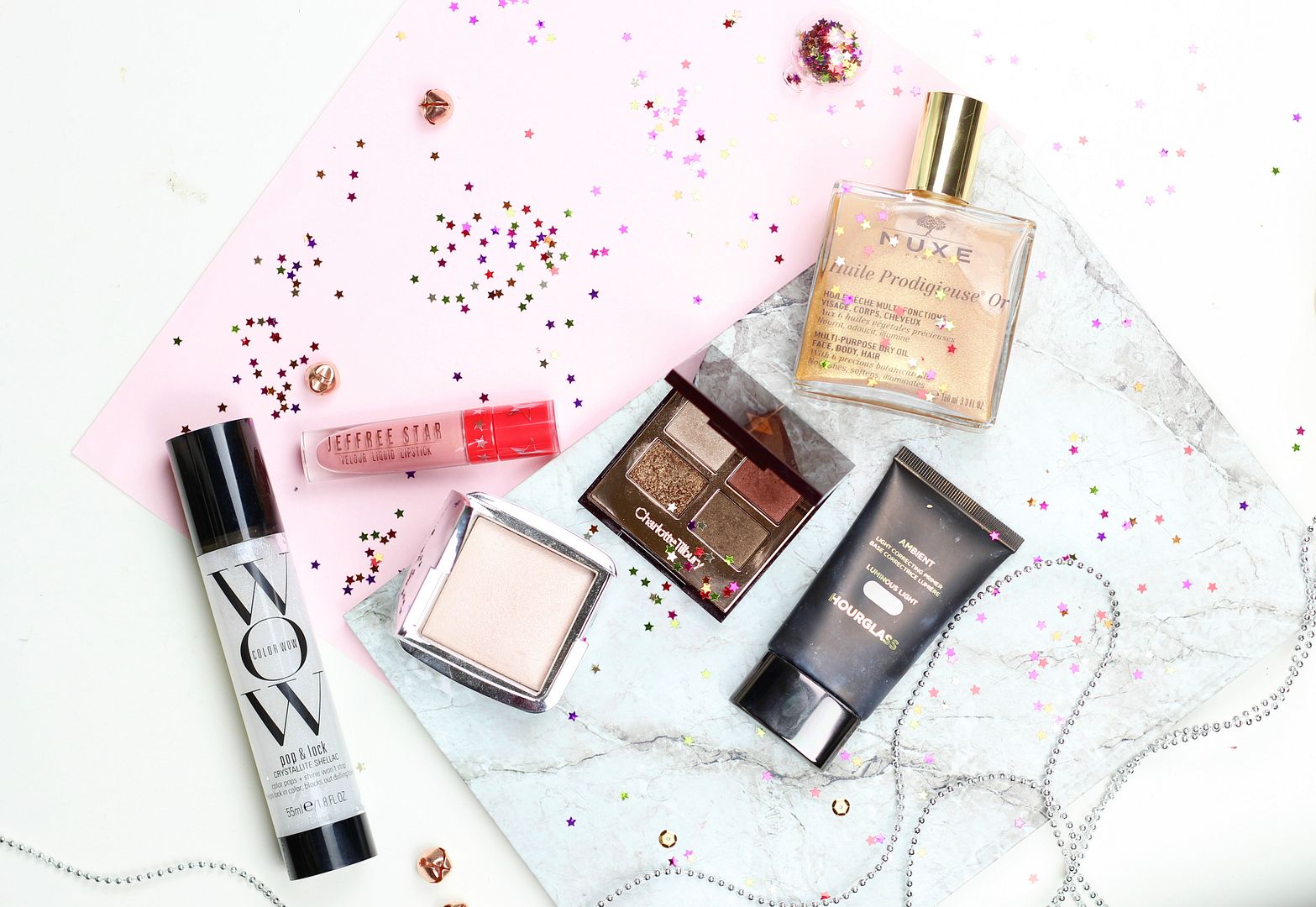 This is it – it's the Christmas break! It's time to drink baileys, put Love Actually on repeat and to have all the sparkle. I basically want all of the shimmer, but I've found a way to incorporate as much as possible whilst still maintaining a slight air of sophistication.
Starting with body and hair, I have two golden options. The
Nuxe Huile Prodigieuse Or Golden Dry
is the perfect option to slather all over – it's gorgeously hydrating, smells dreamy and imparts a sheen all over (especially good for any parties over the holidays). For hair that's all kinds of shiny without the sparkle, the
Pop & Lock High Gloss Shellac
is a styling serum that leaves my hair looking a lot glossier, which is basically what I always want.
Can it really be shimmer without a Charlotte Tilbury palette? The glittery shade in the Dolce Vita palette is all kinds of perfect. To finish the whole shimmer look off, Jeffree Star Chrysanthemum is my party lip pick this year.
Happy Christmas! xx