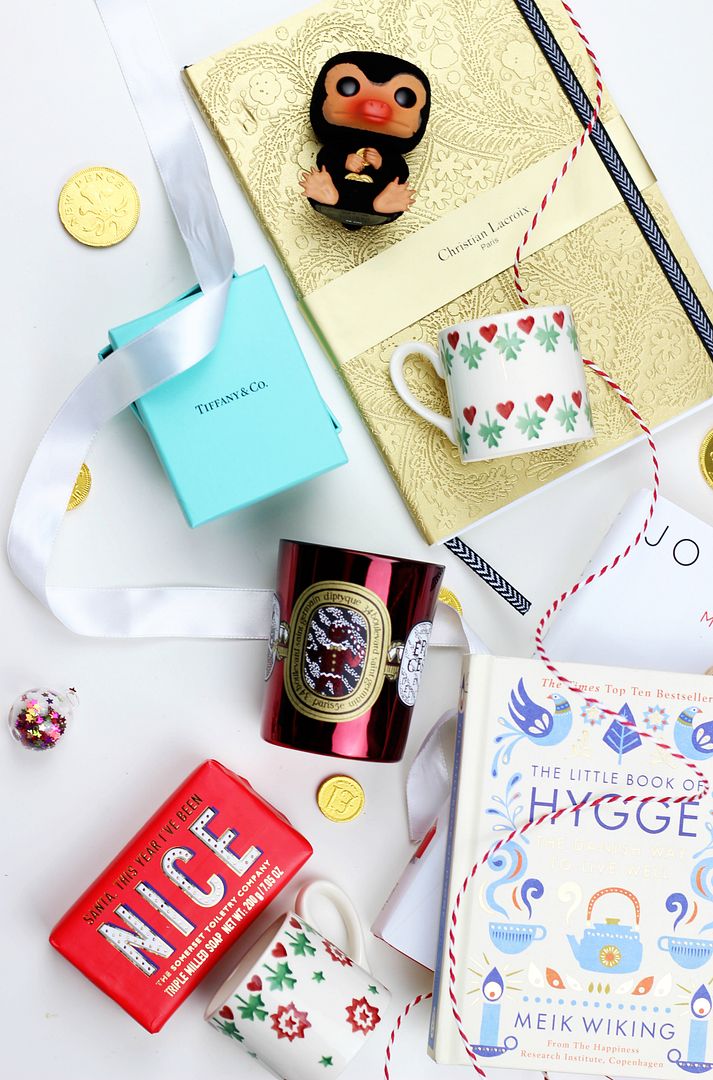 So it looks like Christmas is over for another year. I'm back in the big smoke, and things are feeling distinctly lacklustre! Things are pretty exciting though, after being so spoilt on Christmas day (and this post is not aimed as a brag, but as something to nose at!).
There's something so exciting about a blue box nestled under the tree – this year, Chris got me the Tiffany infinity necklace, as his first married Christmas present to me. I am very lucky! From Chris, I also got this gorgeous Christian Lacroix notebook (it's Lacroix, darling!), which is definitely too pretty to use. He also got me this mini Niffler, which will do until I get my hands on a real one…
From my lovely Mum, I got these cute Emma Bridgewater espresso cups, the Diptyque ginger spices candle, the little book of Hygge and Jo Malone's autobiography. From her and my Dad, we also got some Air BnB vouchers, for some fun little getaways this year.
Let me know what your favourite present this year was!