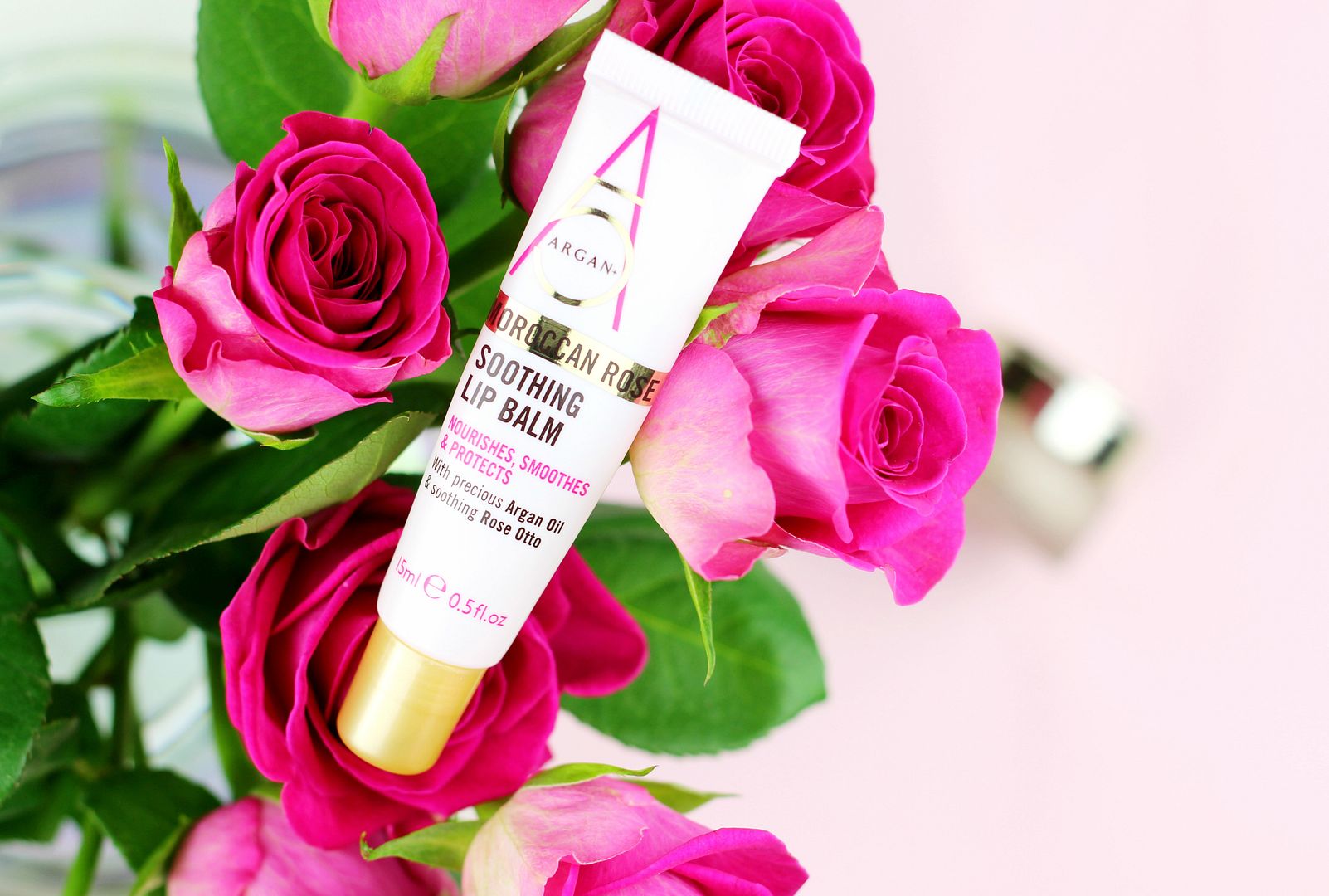 If I'm physically more than about a metre away from a lip balm, I start to get nervous. I am addicted to them! Not all lip balms are created equally though; I've tried so many disappointing ones, so discovering a new one that nourishes the lips perfectly is always a treat. Discovering one for a fraction of the price of one of your favourites… even better.
I'm talking about the Argan + Moroccan Rose Soothing Lip Balm which turned out to do a similar job as my beloved By Terry baume de rose. What I love most about the By Terry option is that it feels almost like a treatment rather than a balm; it really nourishes the lips. The pot can be a bit cumbersome though, and it belongs on my dressing table rather than in my handbag. The Argan + comes in a handy tube but the formula is equally rich. It does a lovely job at hydrating the lips and really making them feel as though they're being smoothed and hydrated. Plus, the heavenly rose scent is so similar that it keeps me happy.
What's your favourite lip balm?