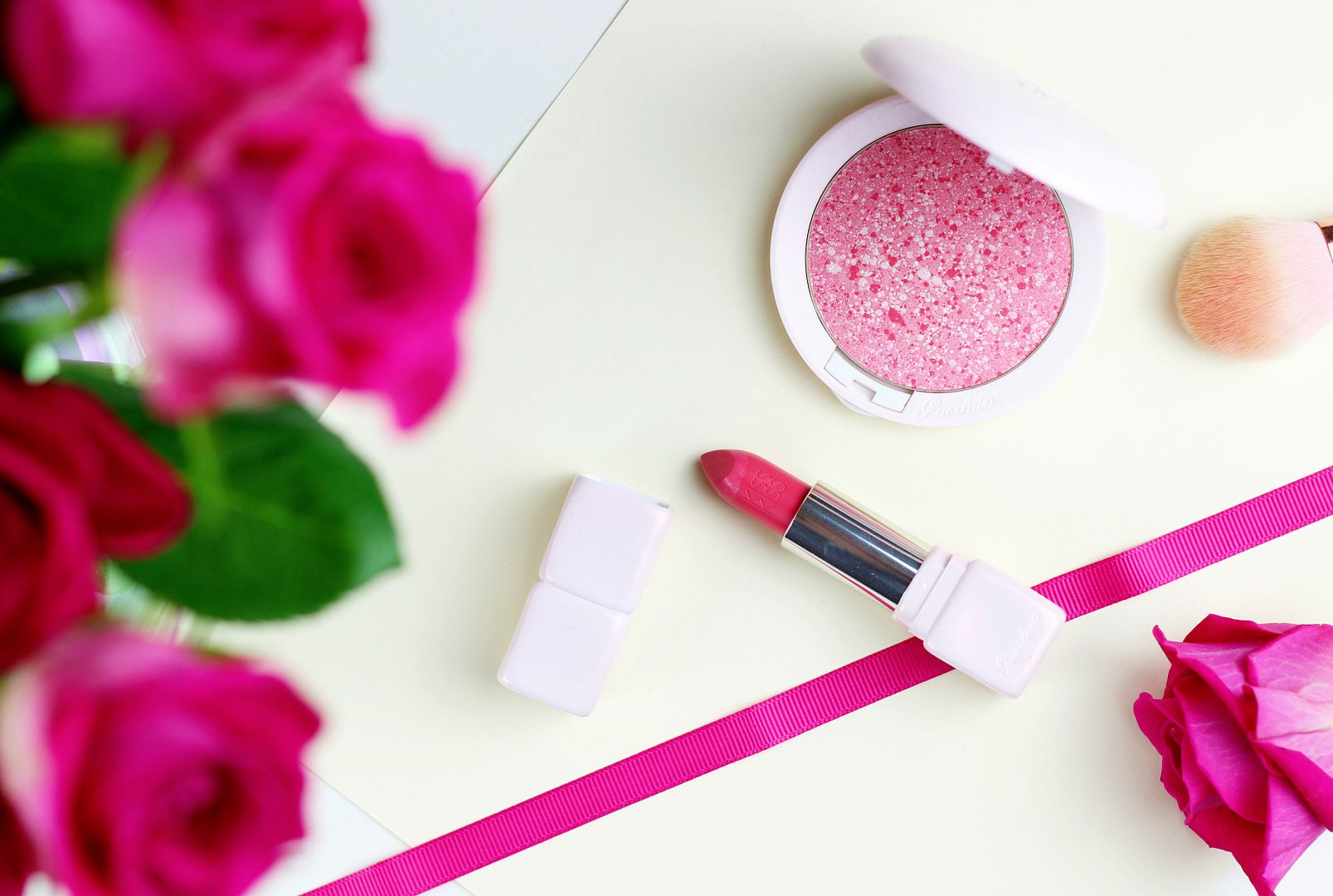 Well things are just looking rosy with the new Guerlain Meteorites Happy Rosy Glow spring collection (exclusive to Escentual)! To celebrate the 30th birthday of the iconic Meteorite pearls, the new collection has been designed to add a soft and rosy glow to your complexion; ultimately adding a boost of luminosity to your makeup. When my girls at Escentual alerted me about the drop of this collection, I was all over it in about five seconds. I picked up two things, but I might need to go back for the pearls and the blush brush… 2017 needs to be the year of Guerlain as far as I am concerned, because I am repeatedly being impressed with their dreamy products.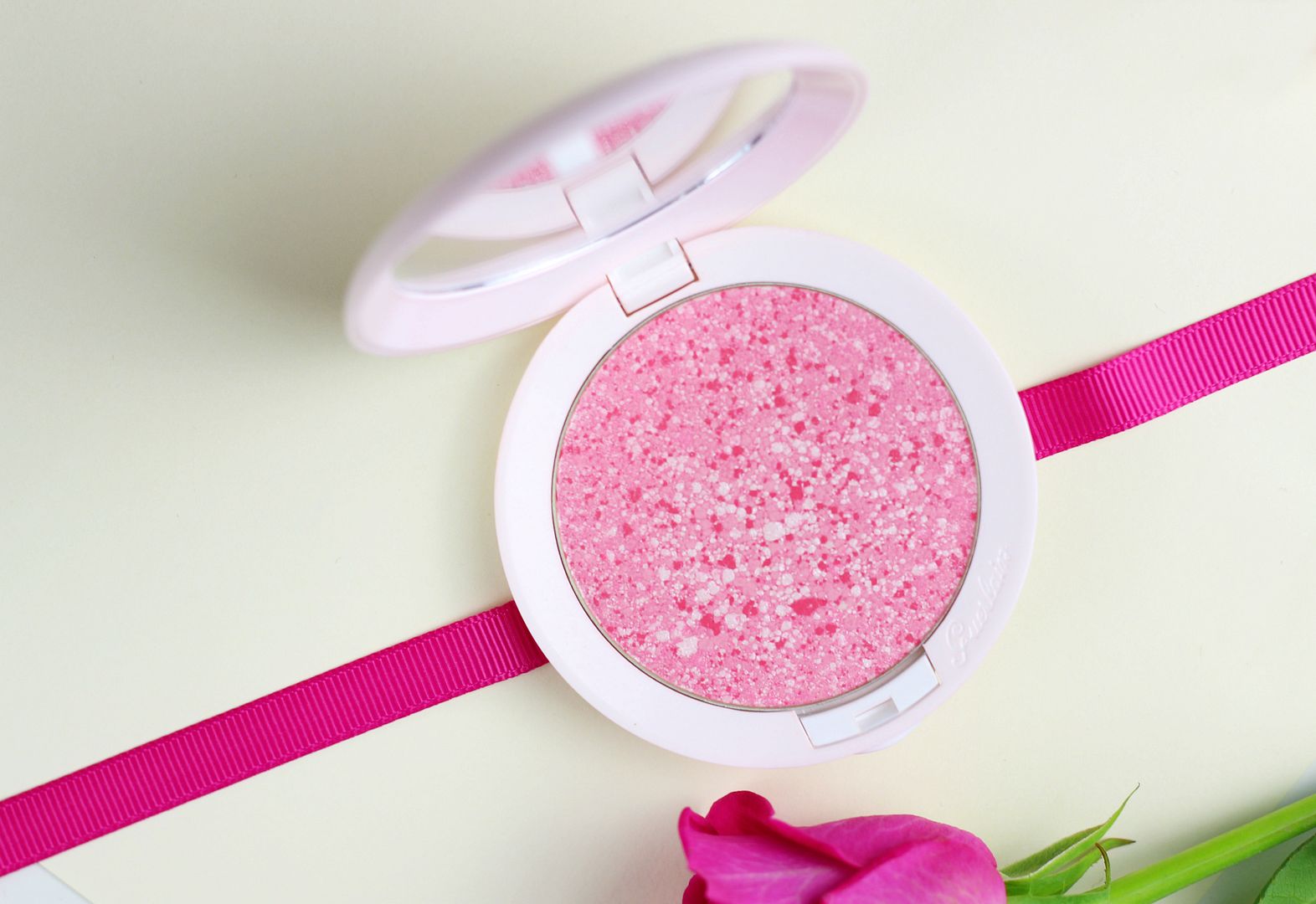 I'm like a magpie when it comes to a good blush; the prettier ones also suck me in and I can't resist them! Having fallen in love with many blushes, I still think there's something very special about this beautiful little blush. The
Guerlain Meteorites Happy Glow Blush
is just insanely gorgeous. It has three different pressed pearls in the formula, resulting in a gorgeous sheen on the cheeks. In terms of formula, I find this very forgiving and it definitely adds luminosity rather than just a straight-up shot of pure colour. Consider it the perfect blush to combat the winter blues.
Packaging wise, I am disappointed in how plastic it feels – I expect a little more from Guerlain! Also the scent of violets is strong, which I love but it's worth noting.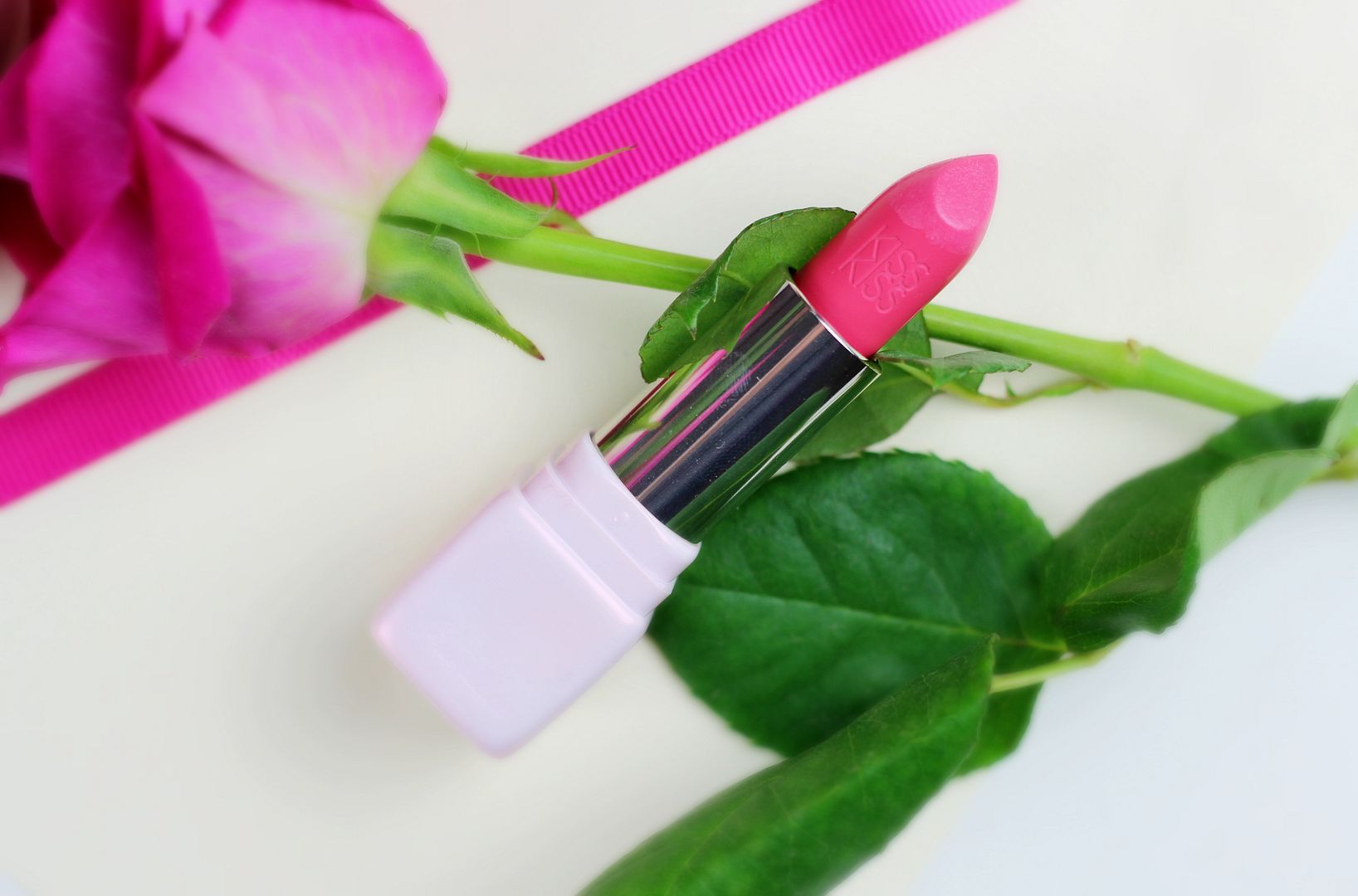 Of course, there always has to be a good lipstick as far as I'm concerned. The
Guerlain KissKiss Creamy Sharping Lip Colour
in
Blossom Glow
is a warm-toned rose that nicely brightens the complexion. The formula on these lipsticks is absolutely sensational – creamy and hydrating with enough waxiness to leave a lasting flush of colour on the lips. Guerlain is very much a grown-up lipstick, and one that is going to inject a nice pop of pink into my makeup bag.