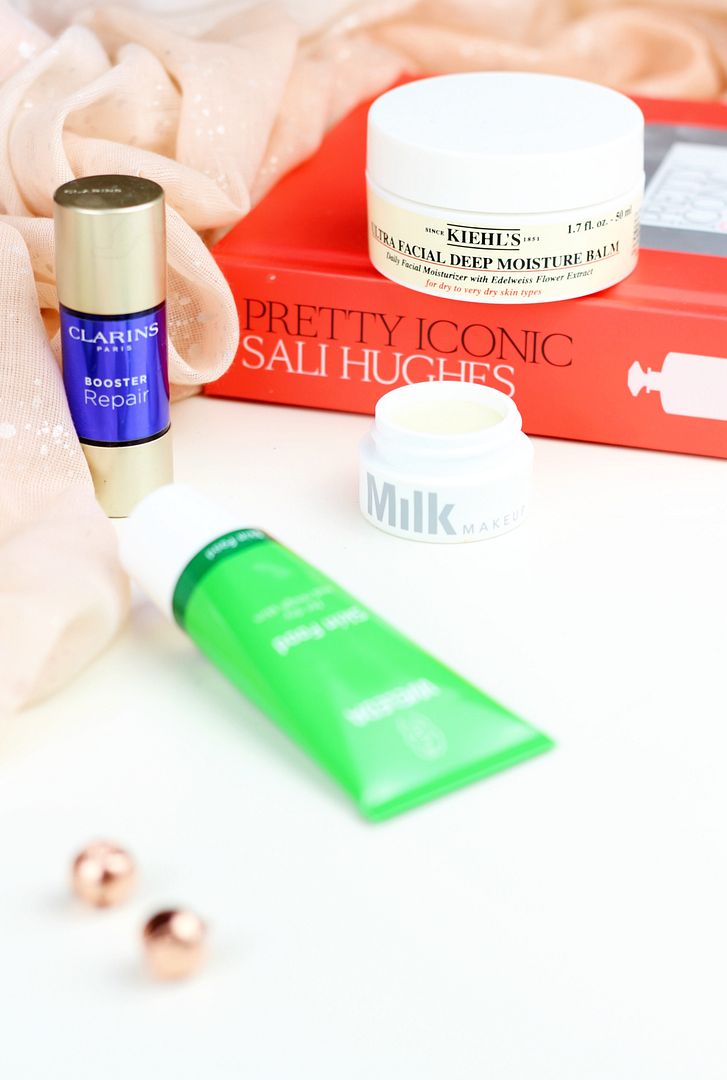 For those times when your normal skincare just isn't cutting it there are the beauty boosters; depending on your skincare concern (dryness, dehydration, dullness, oiliness etc), there are a myriad of options to treat your skin with and leave it in tip-top condition again.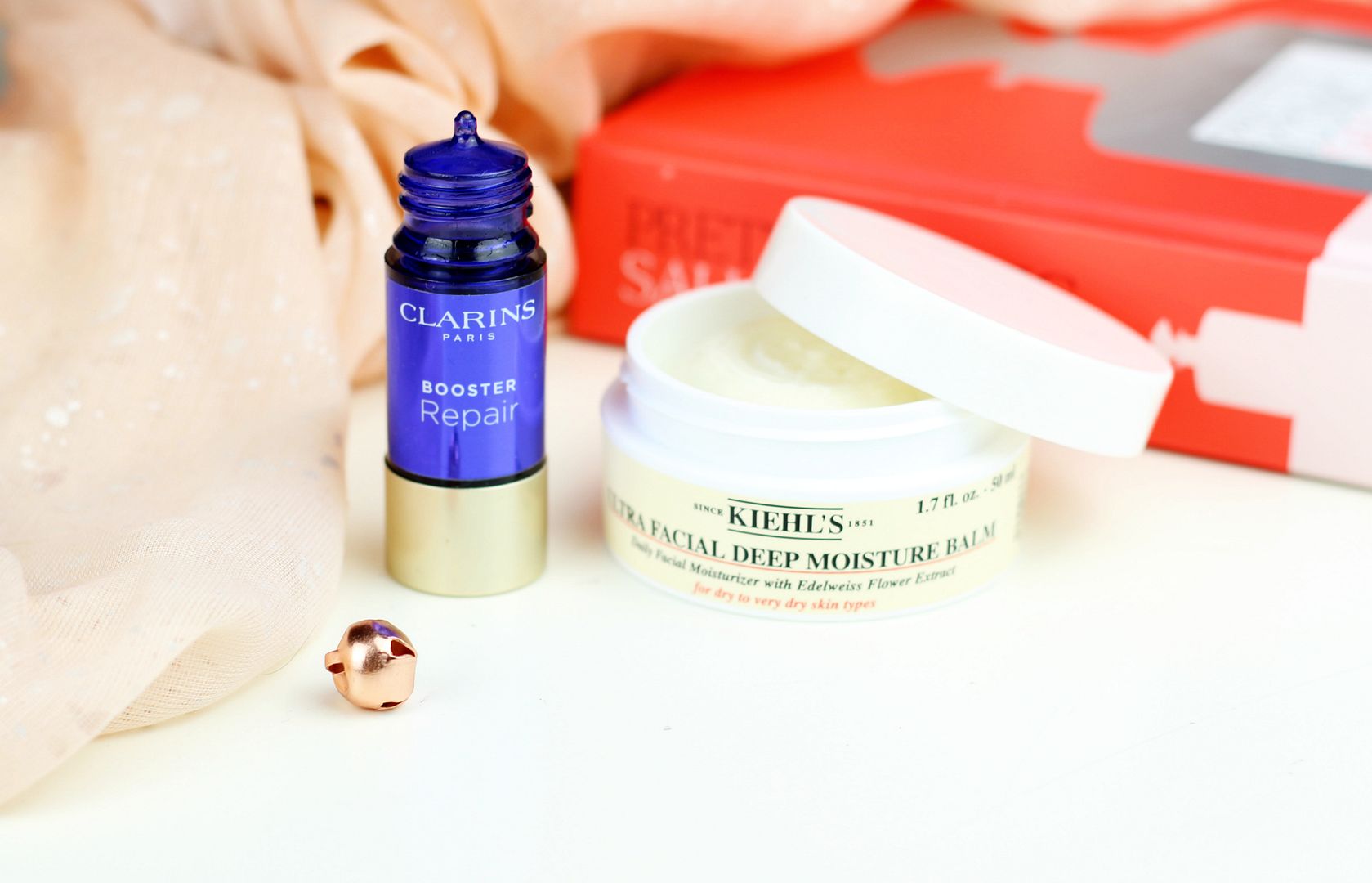 A serious hydration boost
Three separate bespoke skincare additions from Clarins; there is an energy, a detox and a repair option so you can pick the one that will do the most for your skin. I have the repair one, which is gorgeously hydrating and soothing for the skin. You can mix these in with your regular serum, moisturiser or foundation when you think your skin needs a boost.
For when your normal moisturiser isn't cutting it, the Kiehl's Ultra Facial Deep Moisture Balm is one of the most intensive treatments around. It's fantastically rich, cosseting and just leaves the skin feeling so so hydrated. Kiehl's does skincare really well, and this little beauty is one of my favourite finds to date.
A Multi-Tasker
A bit of a cult classic, the Weleda Skin Food can be used for pretty much everything and definitely deserves to permanently reside in any beauty lover's handbag. It's unapologetically thick and rich, and gets to work instantly banishing dryness and balancing the skin out again – whether it's on your cuticles, hands, elbows or face. I really like it as an eye treatment for tired eyes because it really quickly gets rid of any dry patches and soothes the skin. For a pint-sized skin booster, the Milk Beauty Hero Salve, is a hydrating balm that works best on lips or cuticles.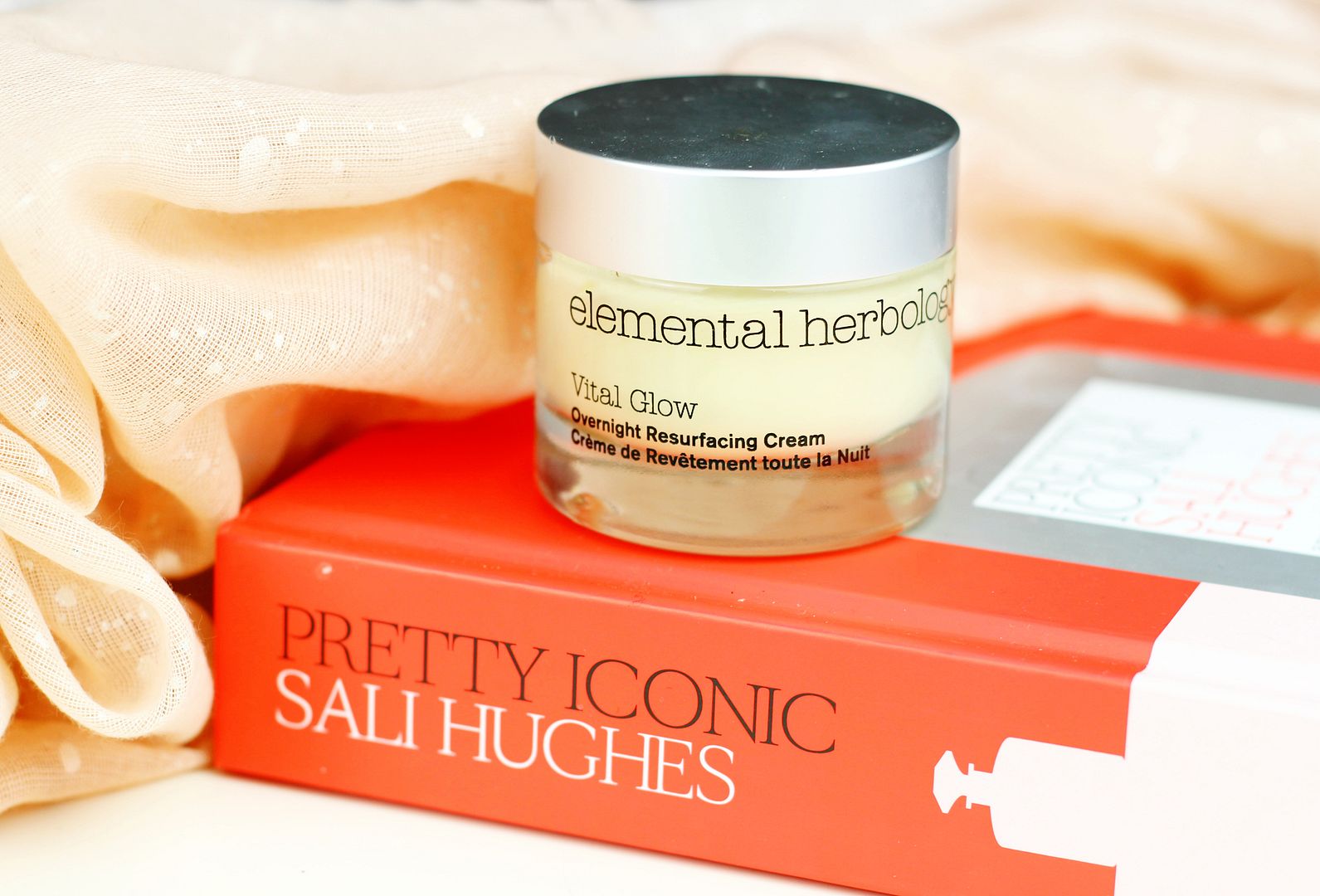 For an overnight boost
If you've taken off your makeup and realised your skin is lacking a certain glow, then it's time to bring out the big guns. The Elemental Herbology Vital Glow is one of the best products ever for giving fast and tangible results. Applied before bed, you wake up with noticeably softer and glowier skin in the morning; I'm nearing the end of my pot and know this will be a repurchase.