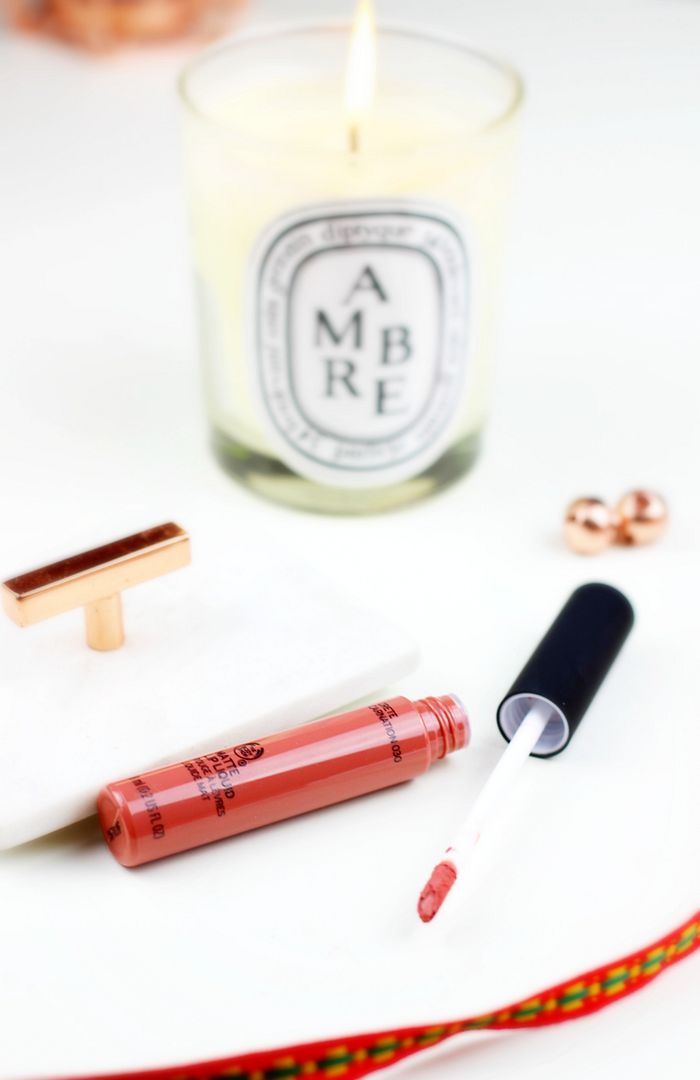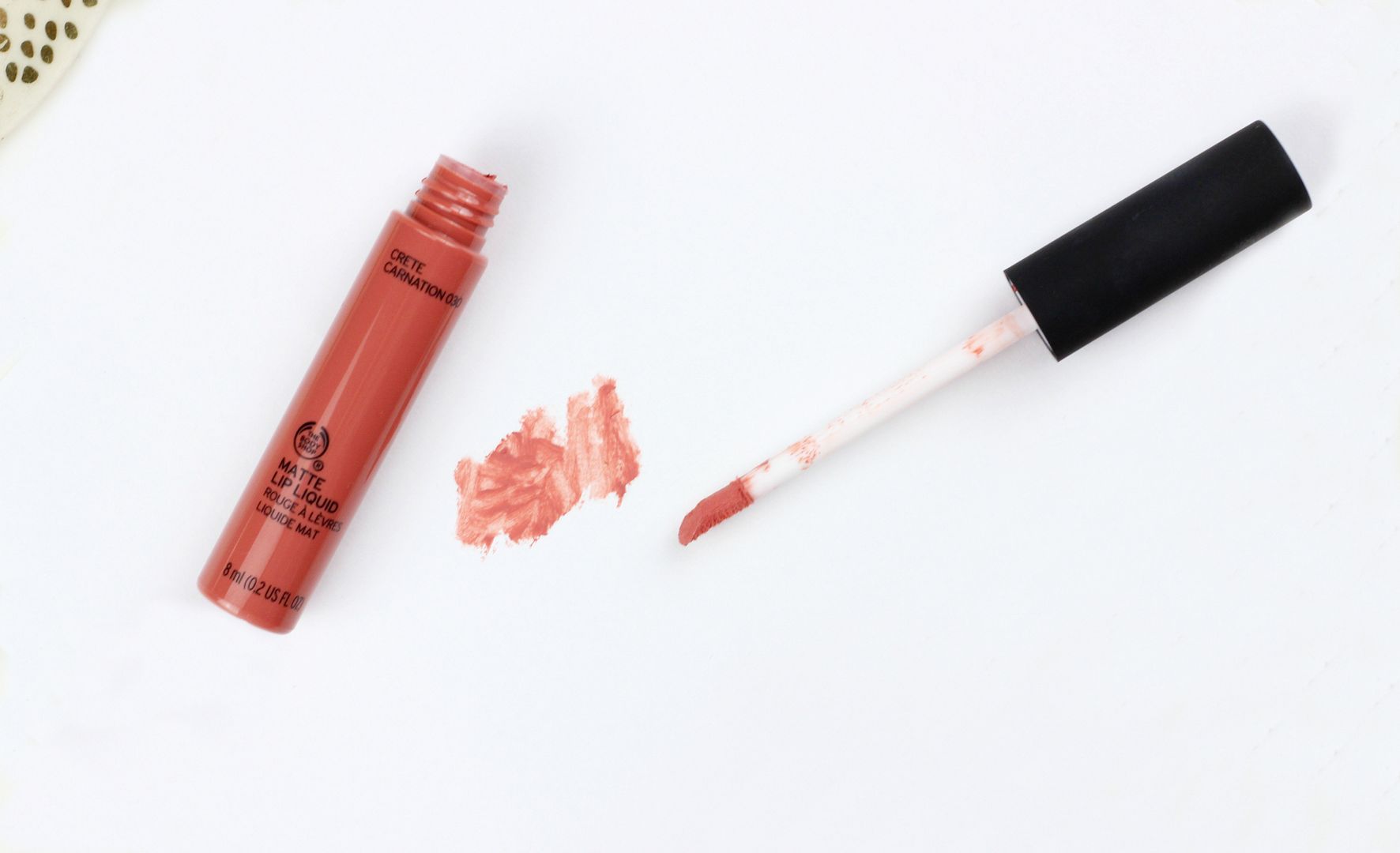 What with January being one of the longest, and poorest, months, I thought I would share one of my newest budget beauty discoveries; it's cheap, it's cheerful and it does a good job. It is, of course, a liquid lipstick. The Matte Liquid Lip from The Body Shop is a truly great 'drugstore' discovery. I hadn't heard of these before seeing them in store, but after swatching and seeing that they were only £6, I had to investigate.
In terms of formula, I would compare this to theBalm, Nyx or Kat Von D – it's really thin in texture, has a sweet vanilla scent and applies evenly to the lips. It doesn't feel especially drying on the lips and doesn't leave your lips crying out for moisture; it's much more of a soft matte finish than something too harsh.
Packaging wise, it's pretty similar to a lot of liquid lip options out there and is nothing particularly exciting. You can see the shades easily, which is a plus. Speaking of the shades, there are twelve – I have Crete Carnation (a peachy nude), and several of the other shades look like something I would wear regularly. All of the shades are vegetarian, being Body Shop.
Have you tried any makeup bits from The Body Shop?