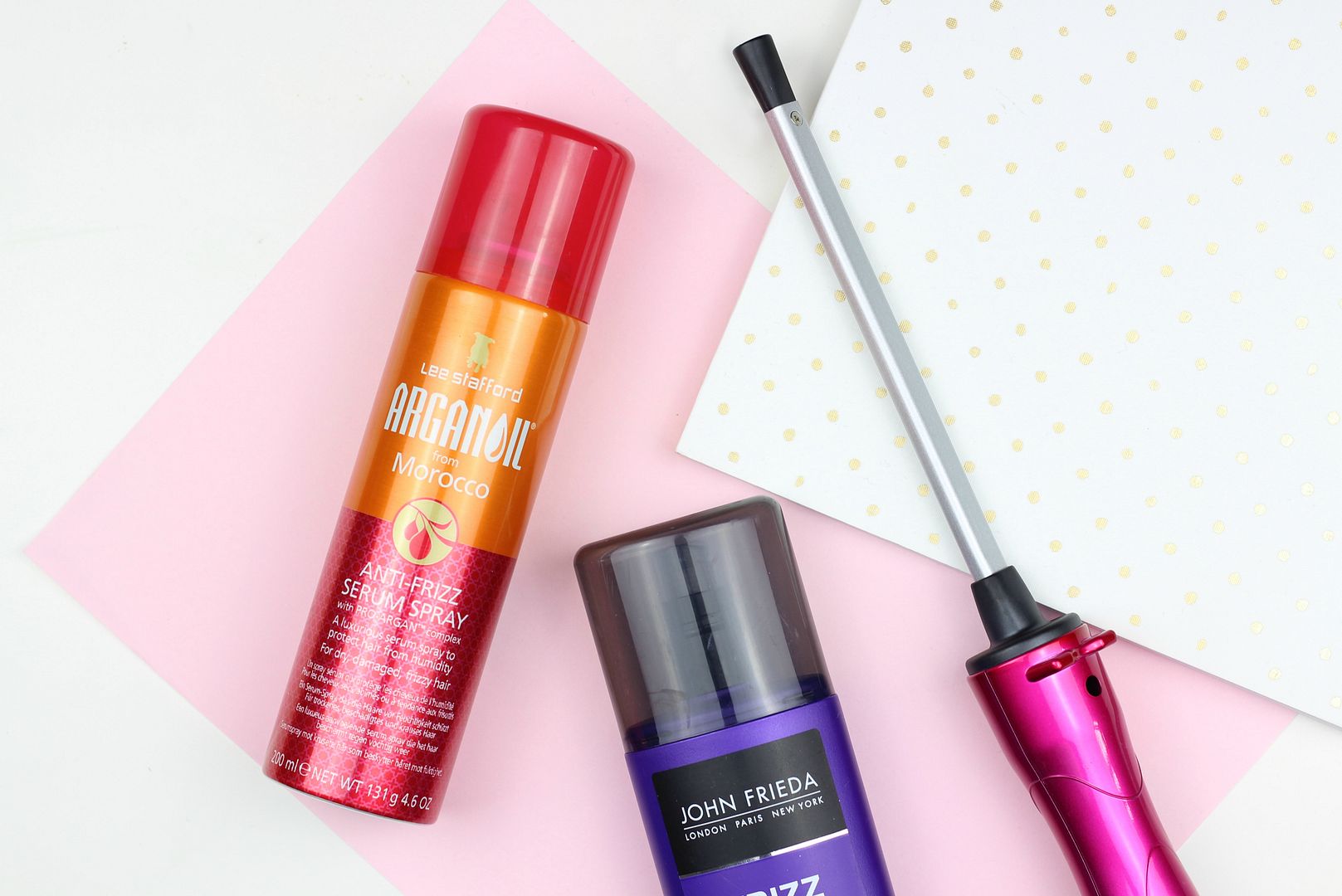 I've always had frizzy hair. If I can manage to make myself look less like Hermione Granger after she's battled a troll and more like someone with free-flowing locks I consider it a good day. Sometimes my hair goes naturally curly but sometimes it just sort of hovers in between wavy and frizzy and I have to do my best.
Lately, I've been loving curling it with the Lee Stafford Chopstick curler. As demonstrated in the picture, it gives you really defined micro-curls which is a lot of fun. I think it makes me look a little bit like Charles the first, but I kind of love it. It's a really, really skinny curling wand that you just wrap small strands around for about five seconds. It just about halves the length of my hair and makes everything big and bouncy. If you want corkscrew curls, then this is the one for you. I would say the downsides are the short wire and the fact it makes my arms ache after a bit because it takes so long to wrap my hair around the wand. What I do love, is I can use this and the curls will stay intact until I wash it without any dropping.
My top tips for beating the frizz
Wash hair as little as possible. Shampoo makes everything drier, and third day hair is so much easier to style. I wash mine twice a week, and use dry shampoo in between. Also, anything to avoid washing and drying my hair is always good.
When you do wash, use a something designed for frizzy hair. I love the entire John Frieda Frizz ease range, and would really recommend it. The shampoo and conditioner in particular I use a lot, and the mousse is really good for adding volume to curly hair.
Load it up with product – I like the Lee Stafford Anti-Frizz Serum Spray and use it as a sort of mist over my hair everyday just before I walk out the door. Also, argan oil on the ends is pretty much a must-have!
Use a silk pillowcase and sleep with hair in plaits. I plait my hair most nights and have a sort of milk-braid thing going on, and then in the morning I unbraid them and sort of hope for the best.