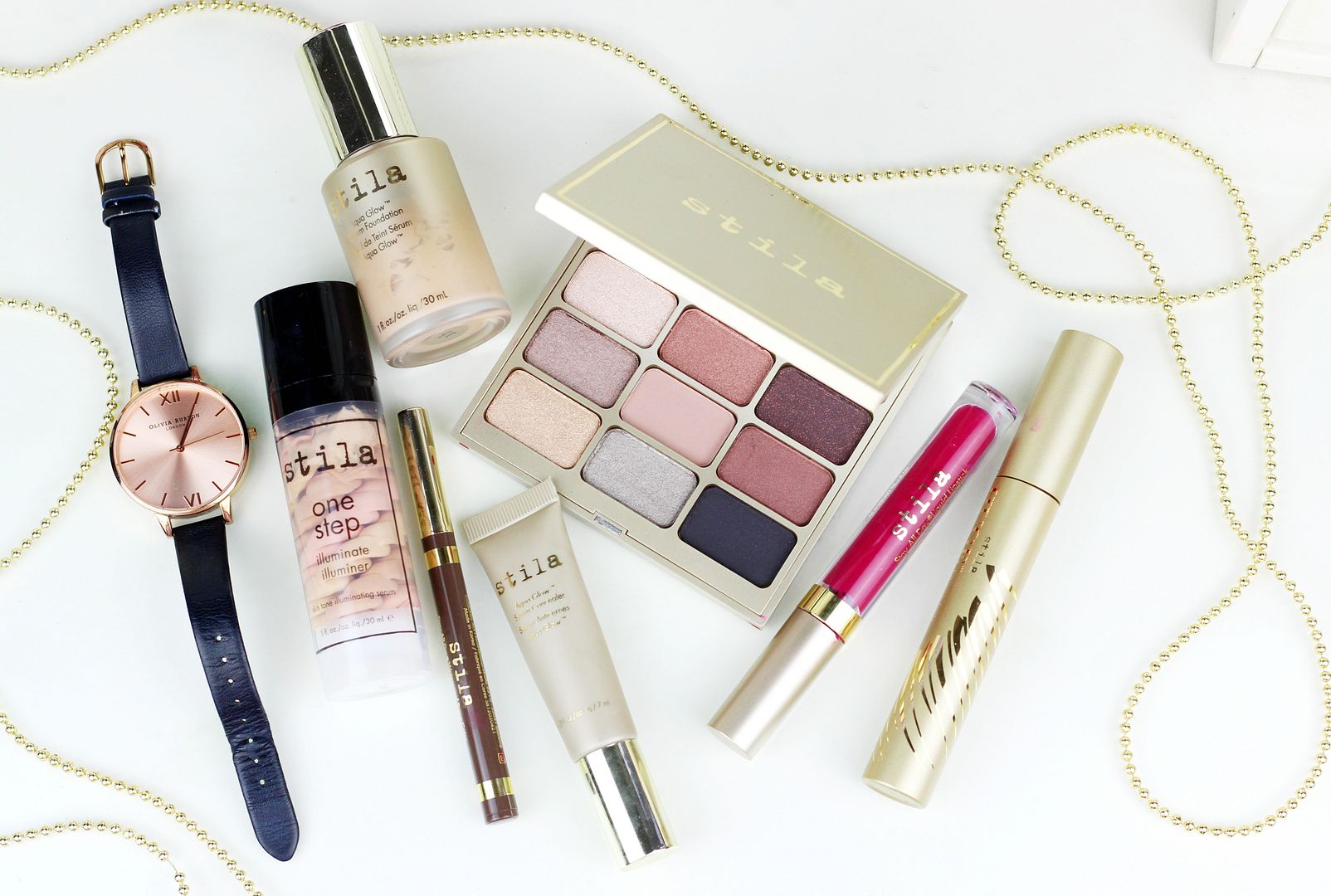 If there's one thing I'm good at, it's doing my makeup in lightning speed in the morning. I much prefer having an extra fifteen minutes in bed and then frantically painting my face, and I've perfected a fifteen minute routine to leave you with a glam look using some of my favourite Stila products. Just before Christmas, I was lucky enough to have my makeup done by Stila; it really was a little blogger dream come true, and I couldn't really believe my luck! Definitely a
pinch me
moment, and something I feel so grateful for. The lovely
Sascha
did my makeup, and gave me lots of little tips and tricks as well as adding so many Stila bits to my wish-list.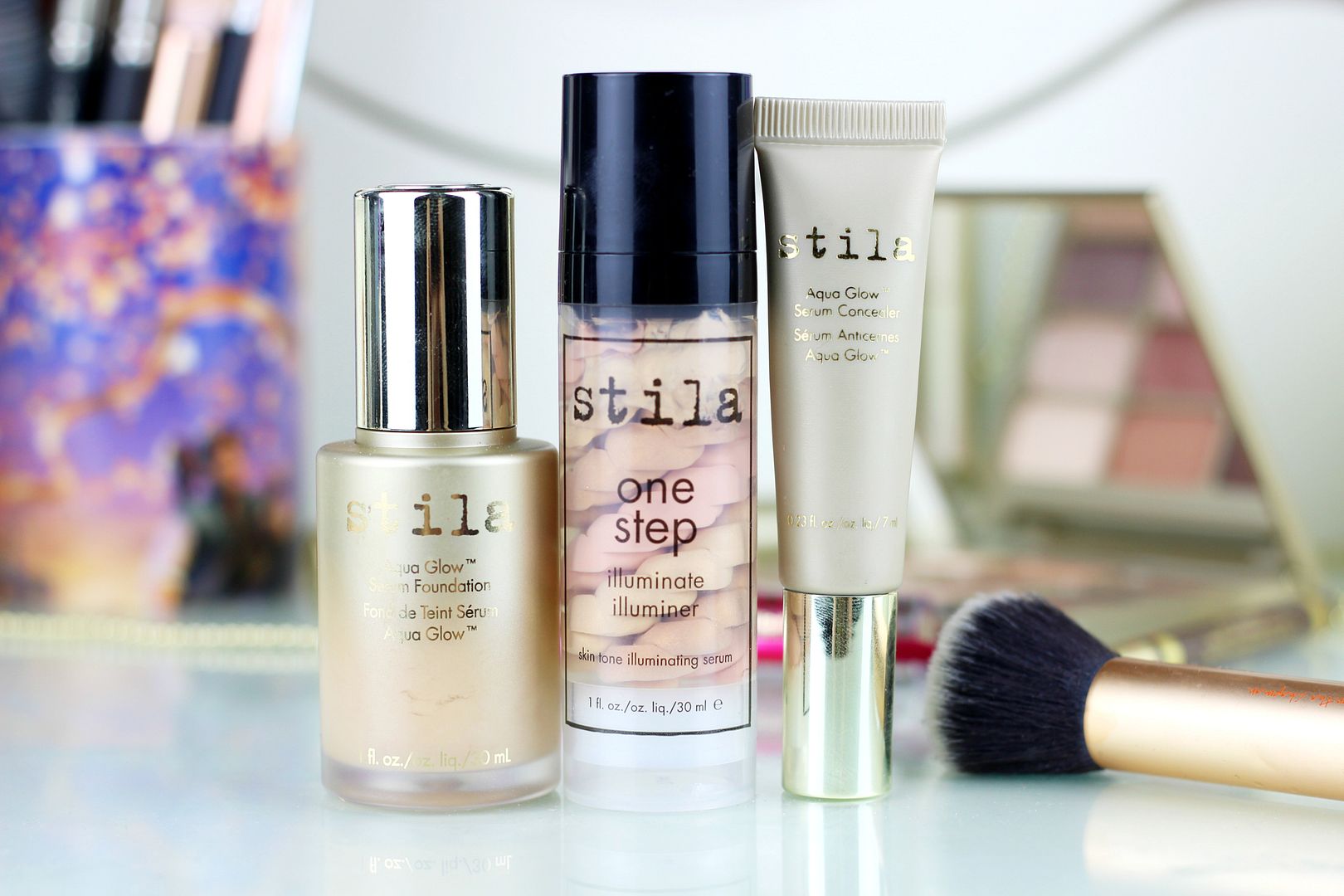 15 minutes to go
With fifteen minutes to go, it's time to perfect the base! A pump of the one step illuminate all over the face quickly applied with your hands smoothes everything out, adds a nice glow to the skin and helps for foundation to go on far nicer. Makeup just isn't makeup to me without an illuminating primer. The aqua glow serum foundation comes with a pipette, and has a really fluid texture which makes it incredibly easy to blend. It's hydrating with decent coverage, and makes skin look better without masking it. A quick application of the aqua glow serum concealer under the eyes blends in nicely and won't settle into fine lines.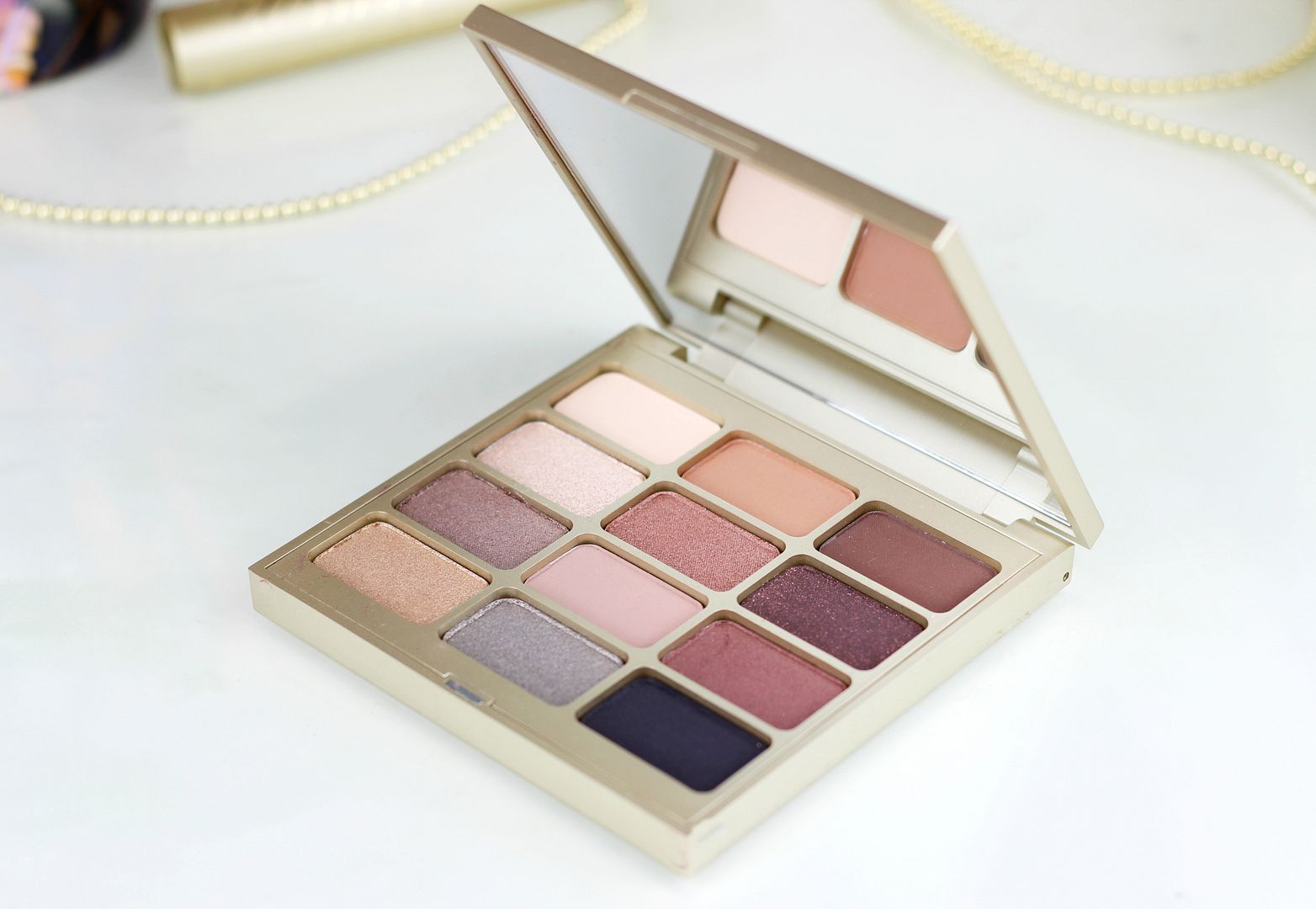 10 minutes to go
I always spend the longest time messing around with shadows, so five minutes seems to me to be a good amount of time to strike a chord between blending for too long and not enough! The eyes are the window soul palette has twelve gorgeous shadows and (crucially) a good mix between matte and shimmer so you can easily finish a look. For a super speedy look, the top middle matte brown used as a transition shade to add some initial definition. The middle shade on the second row is perfect all over the lid and any of the deeper shades add a good amount of smokiness.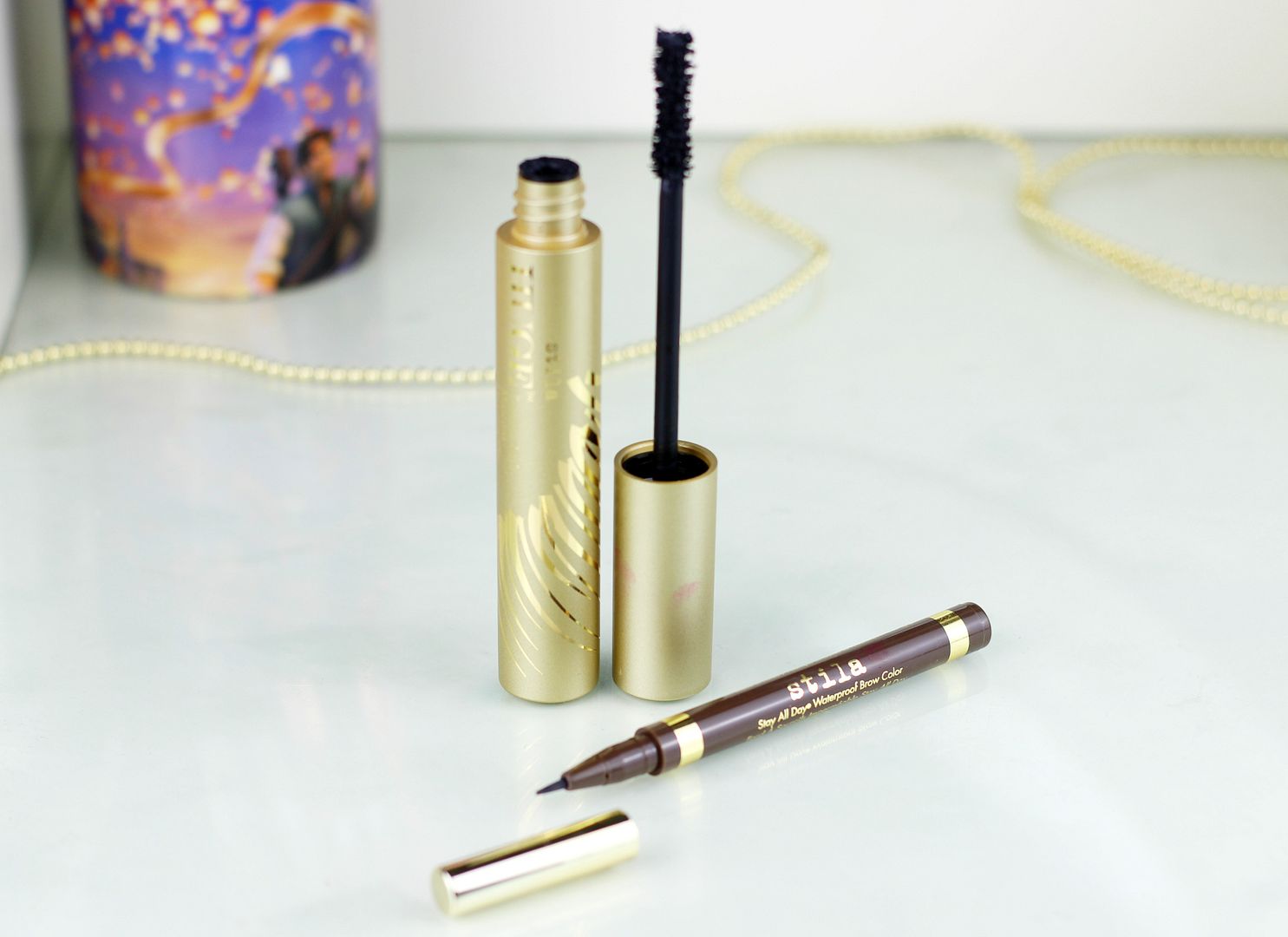 5 minutes to go
OK, almost ready. After curling lashes, apply two or three coats of the Stila huge extreme lash mascara to top and bottom lashes. It's a good dramatic mascara, and adds plenty of volume and length. I find it similar to the Too Faced better than sex mascara, but I think I prefer the Stila one because it doesn't smudge on my bottom lashes. When I had my makeup done, Sascha the MUA used the stay all day waterproof brow colour (in dark brown) and it was a game-changer! It's like an eyeliner for your brows, and it's so quick and easy to use. The fine little nib makes it really easy to fake little hair strokes so it looks really natural.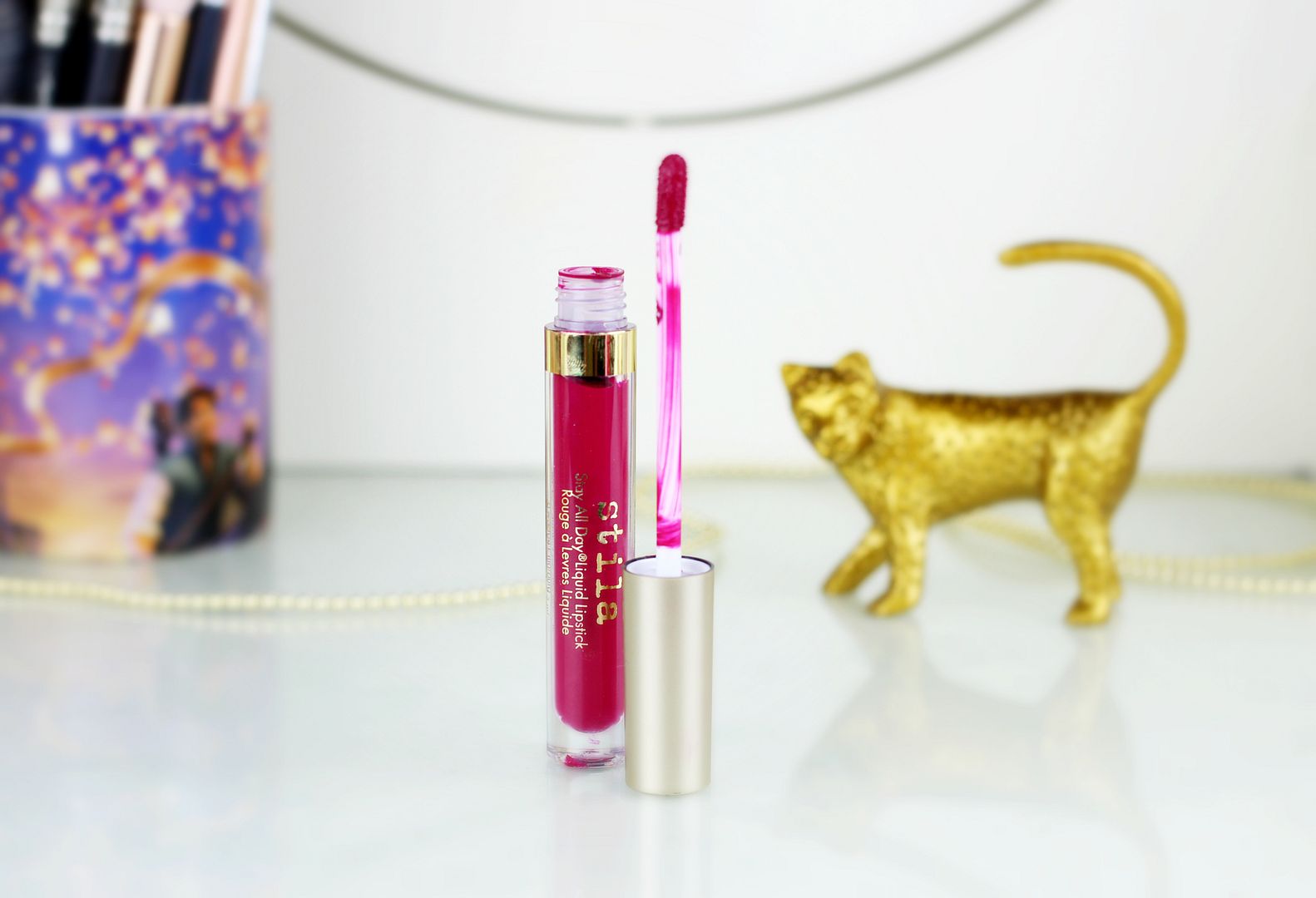 2 minutes to go…
Just before you head out of the door, a quick swipe of a brightening lipstick is the perfect finishing touch to any look. I love the stay all day liquid lipstick formula because it really does stay a long long time without smudging, bleeding or making your lips feel too dry, and the shade Bacca is a lovely pinky berry that makes your teeth look whiter.