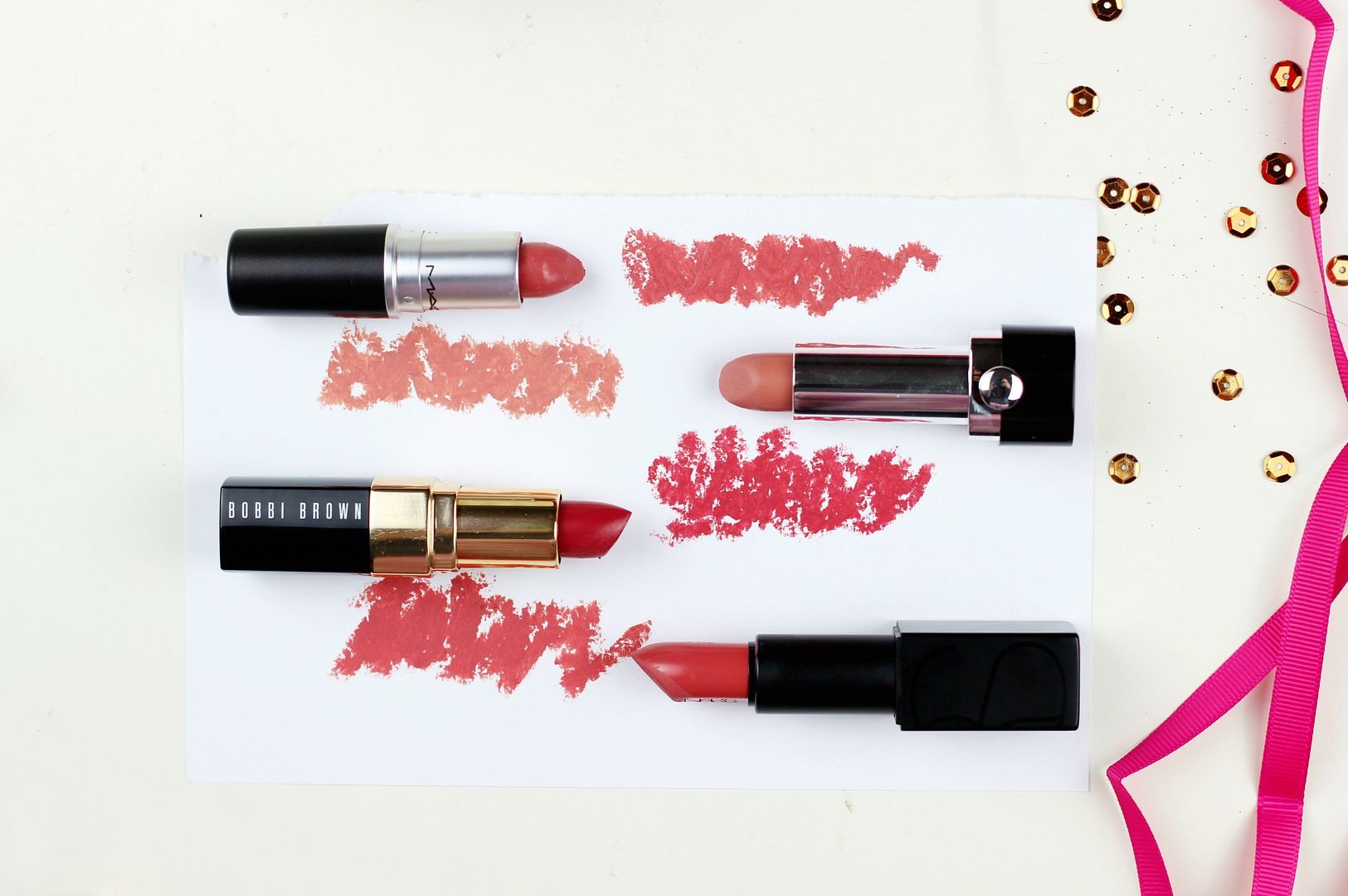 So I guess it's official. Christmas is over, and I am back at work. My out of office is firmly off, and there will be no more 3pm naps or all-day Harry Potter marathons. Still, looking on the bright side there is always lipstick to make my morning more exciting! I thought it would make things more exciting for all of us trudging back to the office today, to share some of the best office-appropriate lipsticks. I love wearing a statement red lip as much as the next blogger, but sometimes back-to-back meetings don't allow for such high maintenance makeup options…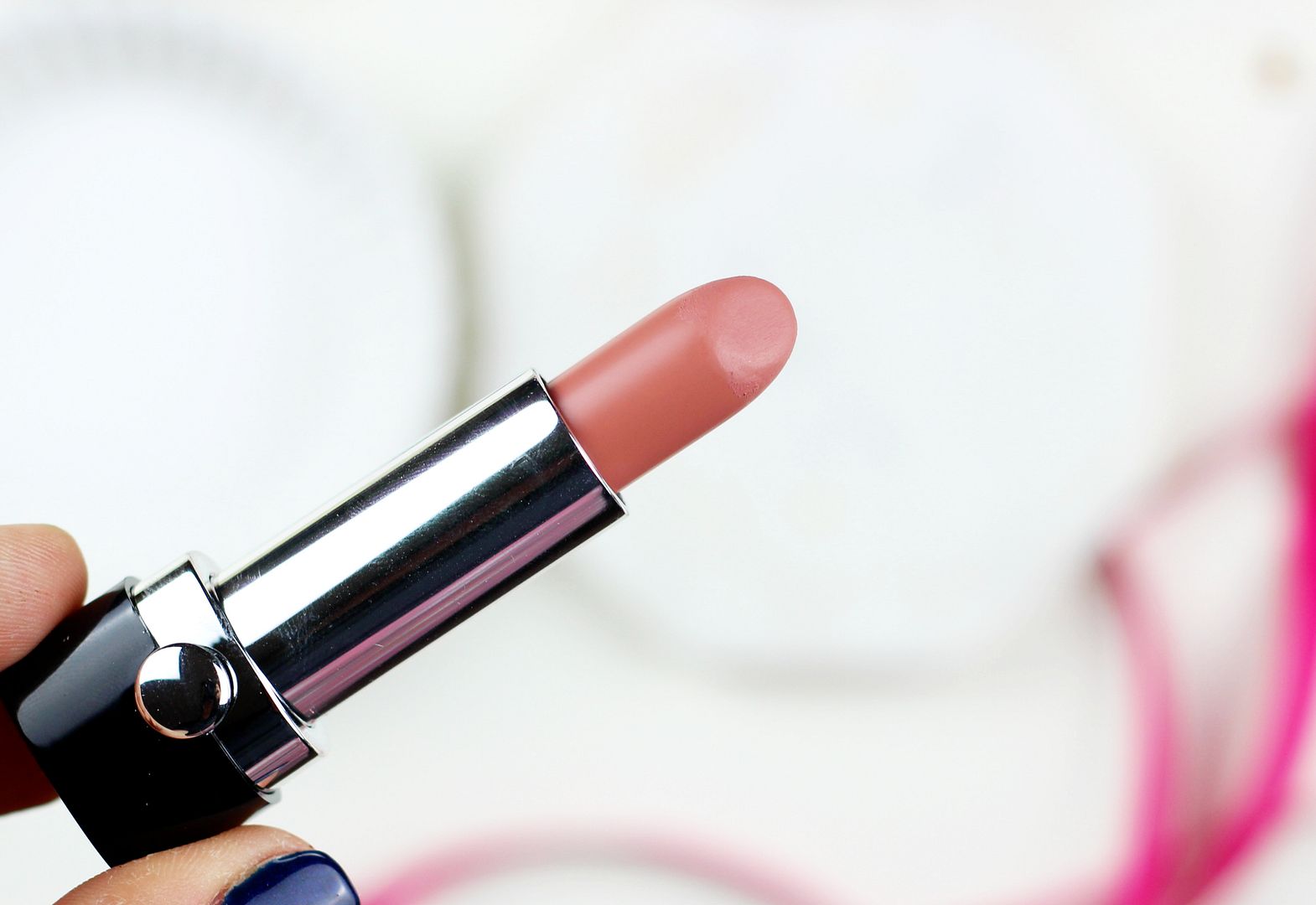 You'll have to excuse me, because I am apparently right in the middle of a love affair with all things Marc Jacobs Beauty, and this lipstick is no exception. It's your classic creamy nude, and would definitely make a neutral-lover very happy. This one is the palest of the bunch, and the beige tones make it the perfect match for any sort of eyeshadow look. The formula on MJ lipsticks is really something – creamy but not slippy & long-lasting. I like this shade in particular because although it's pale, it's opaque enough to completely cover my lips.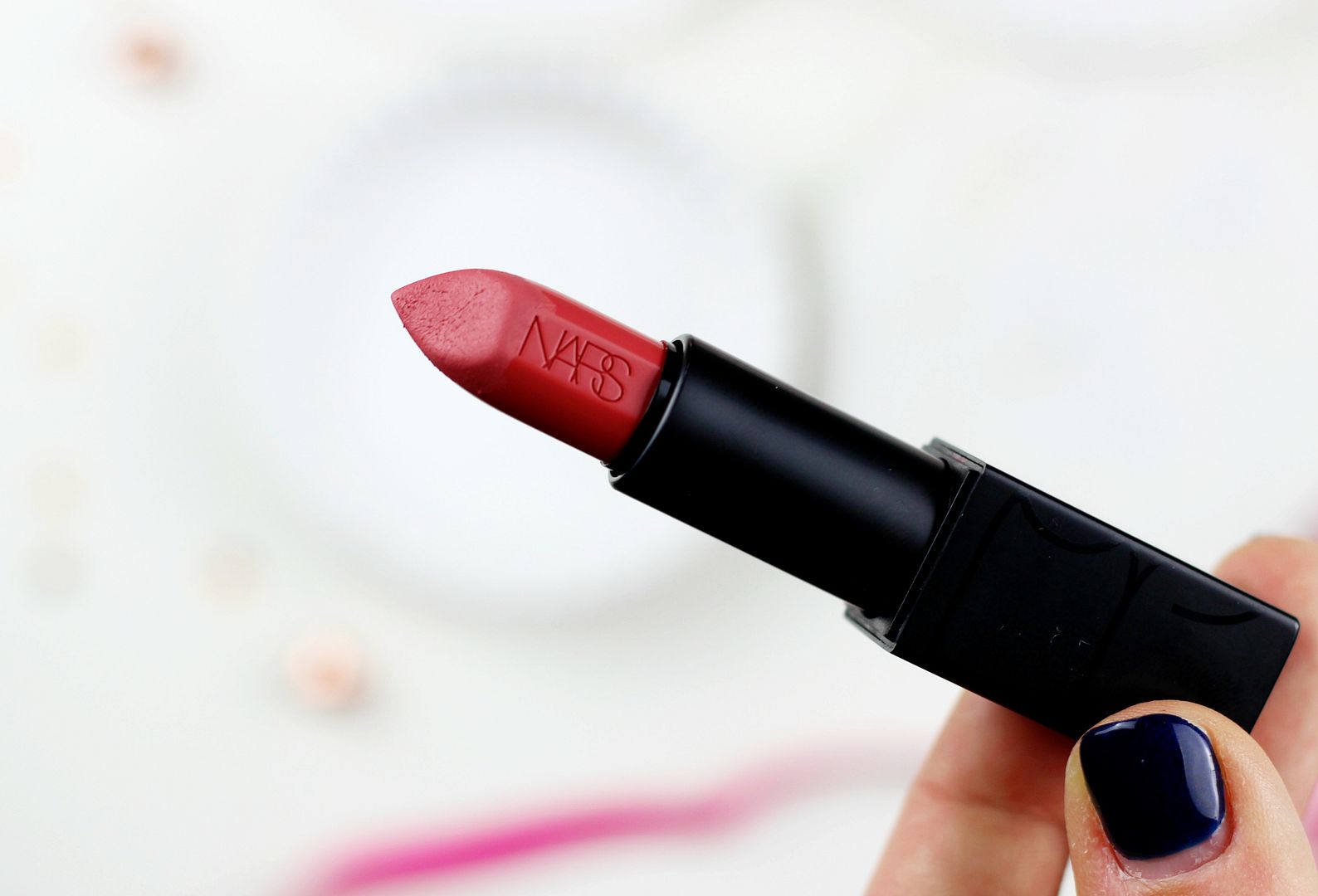 NARS do their lip products well. Out of the entire audacious line-up, of which there are many shades, Apoline is my favourite. The formula is impeccable and the colour is gorgeous. Described by NARS as a 'pink rose', this shade has a little peachy twist in which makes it a lovely brightening options (ideal if you're feeling tired at work…). This is one of those lipsticks that makes you feel instantly prettier and perkier, and who doesn't want that in the 9am Monday morning meeting?
Every now and then, something incredible happens. I have enough empties to stroll into MAC with six bits of empty plastic and come out with a brand new shiny lipstick, for free! This happened in early December, and I was very excited. I went for Cosmo this time (an amplified creme finish), which is described as a 'pink coco'. That sounds about right to me, and it's absolutely perfect to slick on and forget about. On me it's a medium-toned rosy pink shade, but I imagine it would look good on a wide variety of skin tones. The formula is gorgeously pigmented and creamy, so it won't flake or leave your lips looking dry (and it means it's a dream to reapply).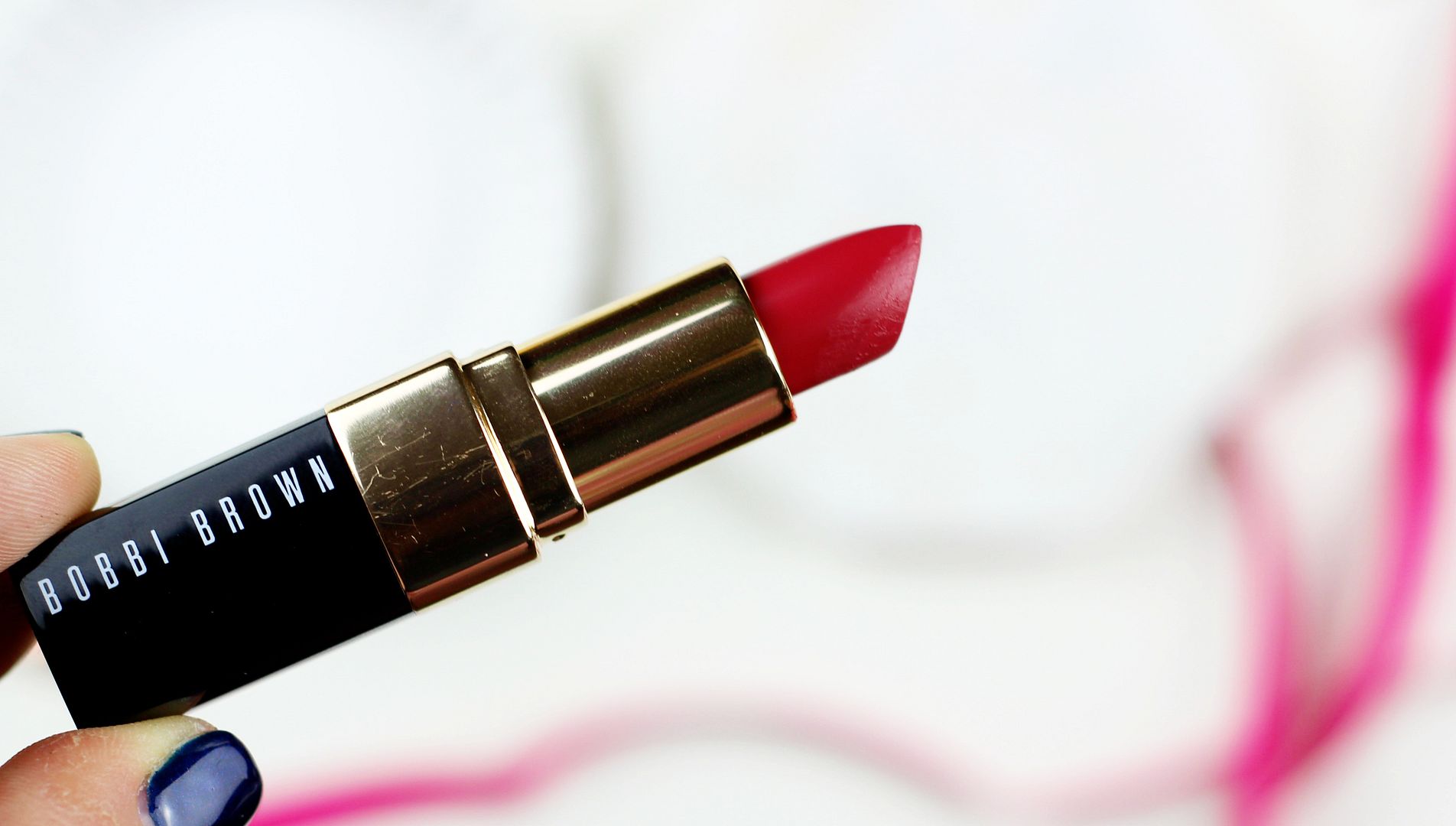 There's something special and grown-up about Bobbi Brown lipsticks – they're so classically chic with their weighty packaging, and therefore make an excellent work lipstick! This shade, Roseberry, is a muted rosy reddish brown; it's not too bright or bold and sits somewhere nicely in the middle. Roseberry really is the perfect name. The formula is very creamy, which makes it easy to sheer down as well if you fancy having more of a sheeny stain as opposed to a stronger burst of colour. I find it a little bit drying after a full day, so lip balm and reapplications are required.