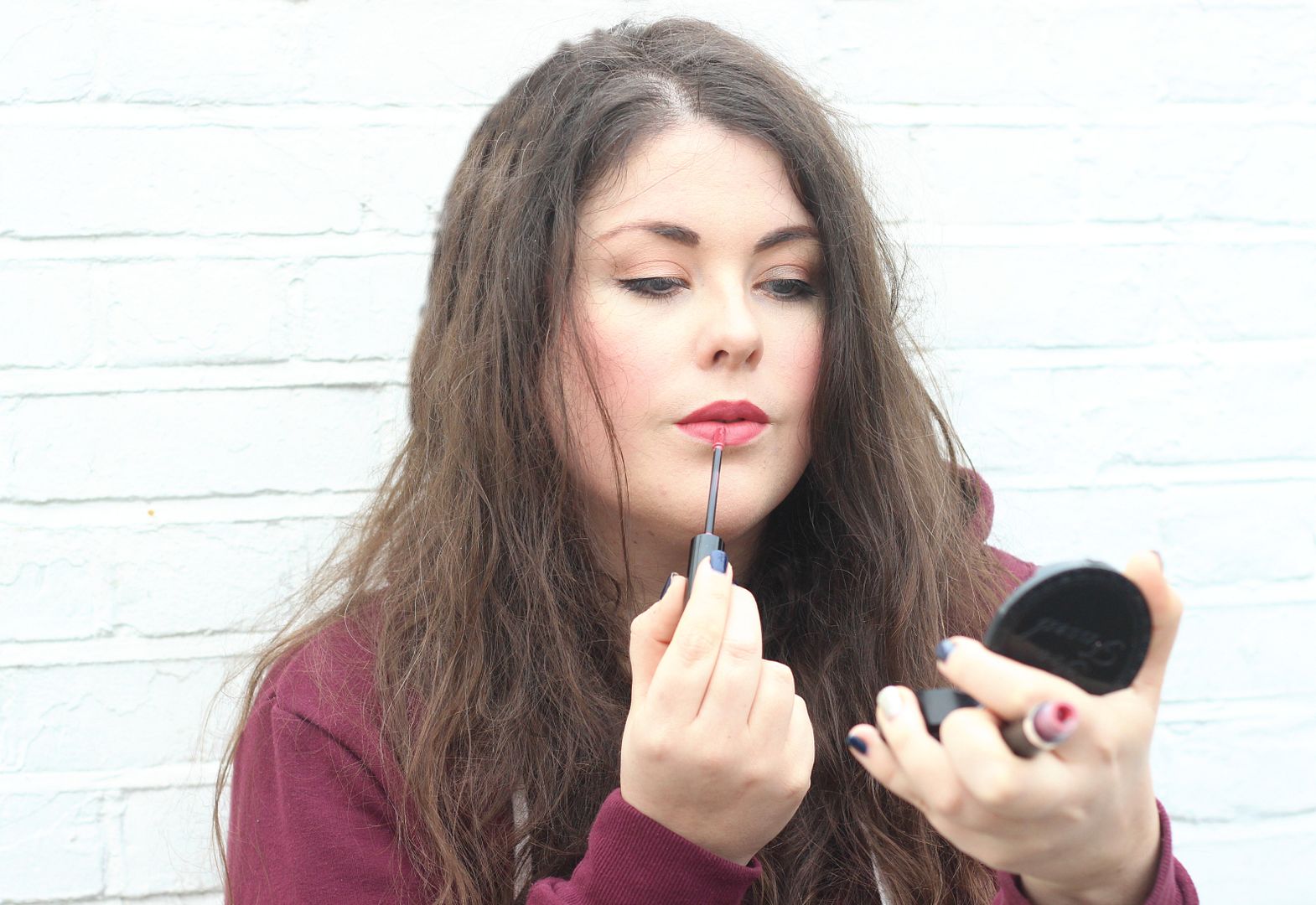 I'm starting the year off as I mean to go on – with a really good lipstick. If you buy one thing this January it should definitely be one of the new Le Marc Liquid Lip Cremes. They were exclusive in Harrods last month, but are going in John Lewis this month so they're easier to get ahold of. Working near Victoria means a cheeky trip to Harrods is pretty easy, so I've been trialling this shade for a little while. In the line-up there are six gorgeously wearable nude shades; I went for Truth or Bare which is a soft pinky rose with slightly warm undertones. All skin tones seem nicely catered for, although I also imagine the shade range will quickly expand once people try the original six.
The formula is designed to be different in terms of its hydration – it has
brazilian cupacu butter
which keeps the product soft on the lips. As a liquid lipstick connoisseur, I would definitely say that this formula is one of the most hydrating that I've tried – it does delicately dry down and leave a satin finish, but the whole thing isn't powdery in the slightest and stays comfortable all day (withstanding reapplication). It does feel a little dry in texture when you apply, as in it's not a mousse or overly liquid formula. It lasts around 6 hours on me, and doesn't go patchy like some liquid lipsticks can do.
The packaging deserves a mention – it looks chic, and stands out in my liquid lipstick collection. It has a very faint vanilla scent, and a small doe-foot applicator wand.
Have you tried anything from Marc Jacobs beauty?