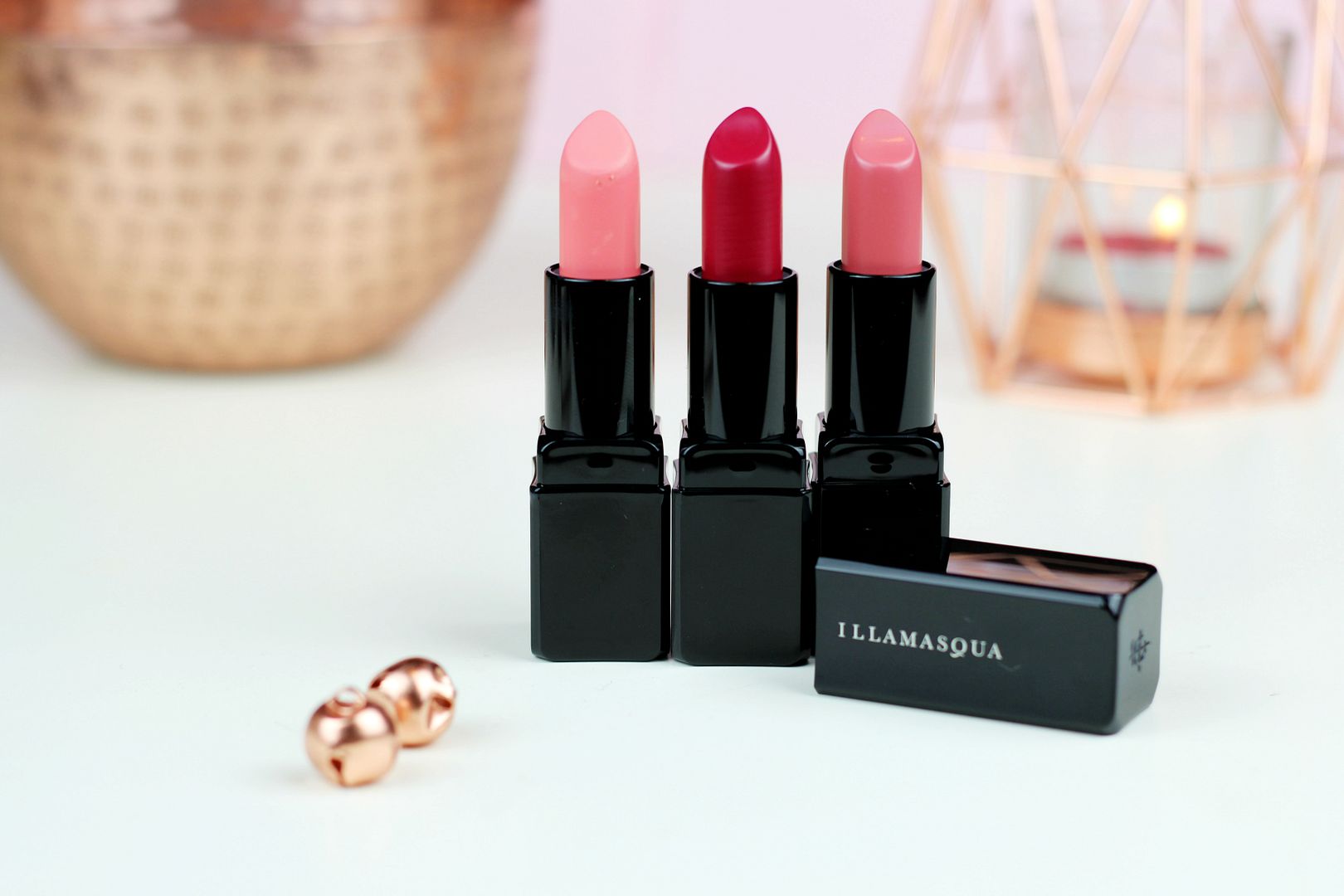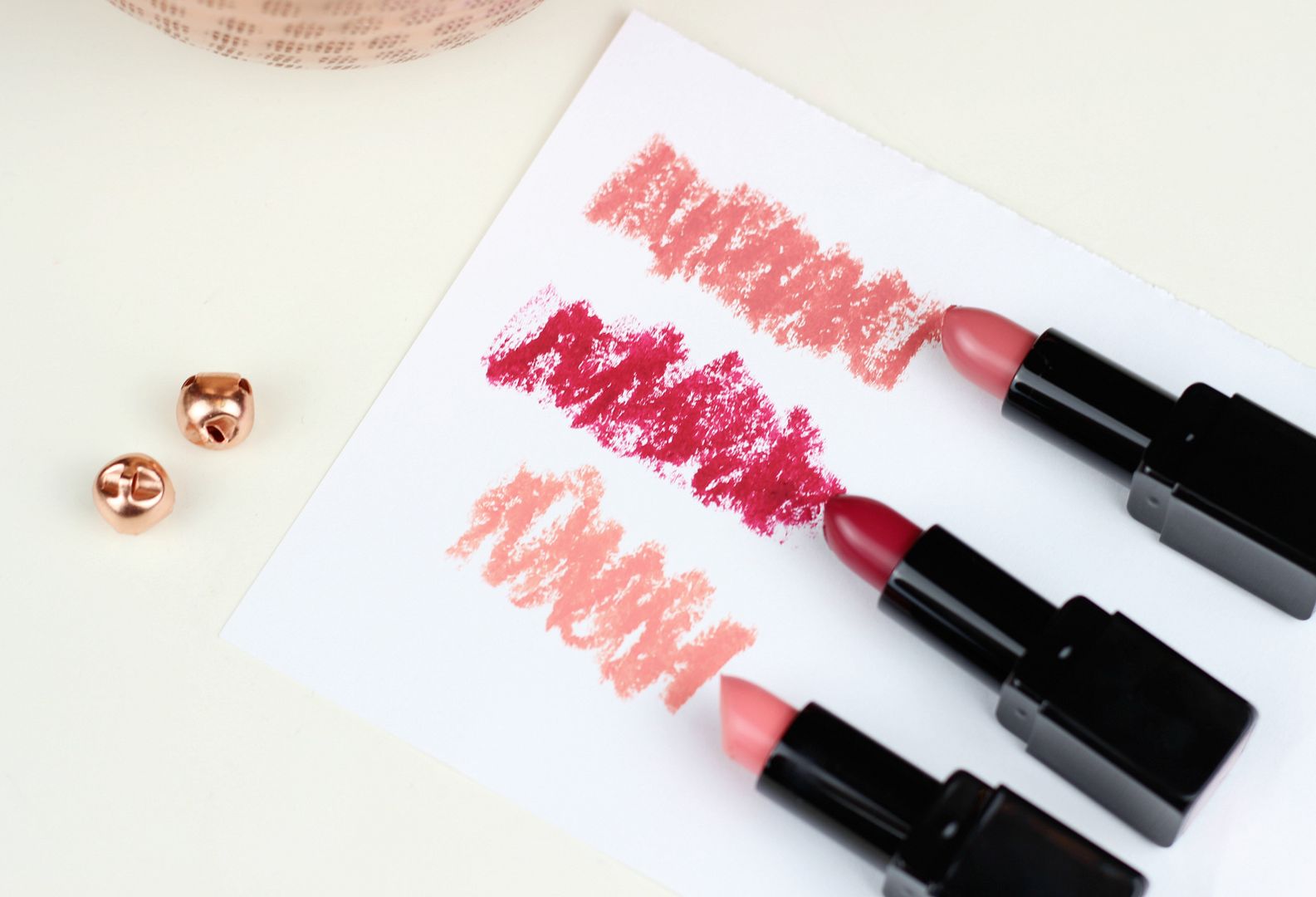 You know what excites me?
An entirely brand new collection of lipsticks, just like the Antimatter range of gorgeousness from Illamasqua. Lipsticks promising to be long-lasting, saturated in colour and a matte/satin hybrid, these sounded right up my (lipstick loving) street. I think Illamasqua is the best brand out there for coming up with really interesting and edgy concepts; pushing the beauty boundary and coming up with something exciting. The sixteen strong line comes in a blend that 'opposes predictable lip colours'. Some of the Illamasqua lipsticks can be really drying and almost too matte to be malleable, but these are deliciously creamy. I would say these are best compared to the MAC satin finish in terms of how they feel on the lips. I am also obsessed with the shape of the bullet – it's slightly dipped in so that it perfectly hugs the lips, very clever.
We've got Quartz, a milky pastel peachy pink that is really light in tone. It errs just on the right side of being light without pornstar-ish, but I'd say careful reapplication is important to stop things fading unevenly. I had quite a few people comment on how much they liked it the first day I wore it, so it's a good safe nude lip option! Slightly more wearable, in my opinion, is Cosmic, which is a duskier and rosier version of Quartz. Gorgeous! Cosmic is basically my dreamy shade of lipstick that I wear all the time so this was an easy buy. Spectra is a creamy brick red with slightly cool undertones. On me it pulls a little pink but basically every lip colour ever does that, because my skin has such pink undertones. It's a berry without being too vampy.