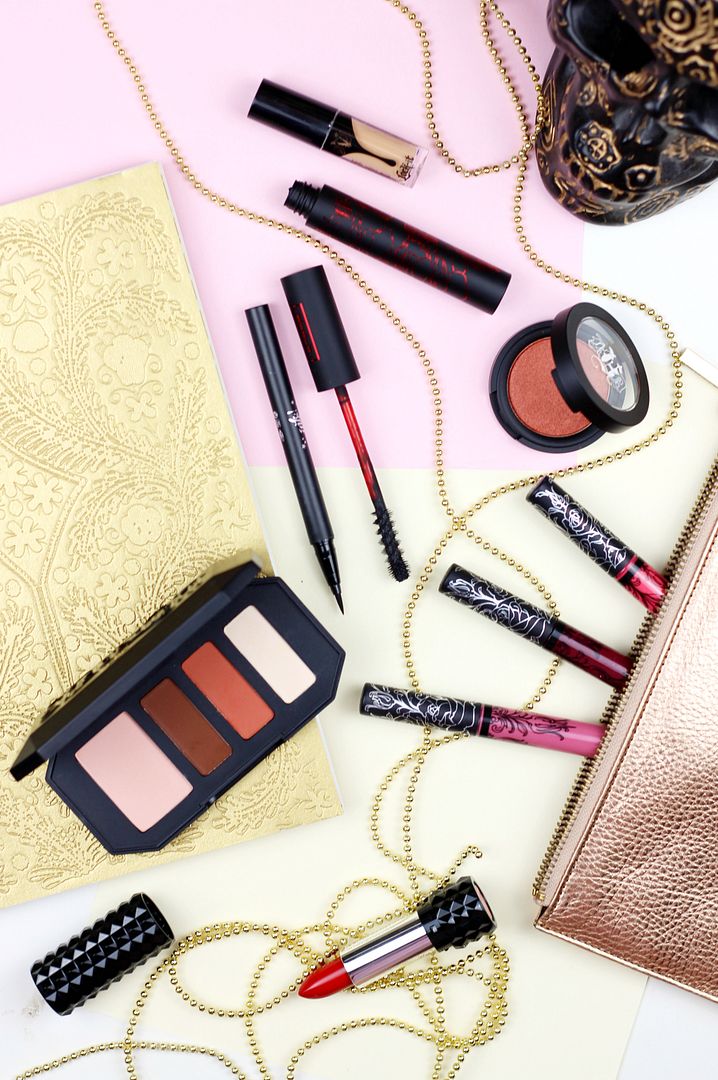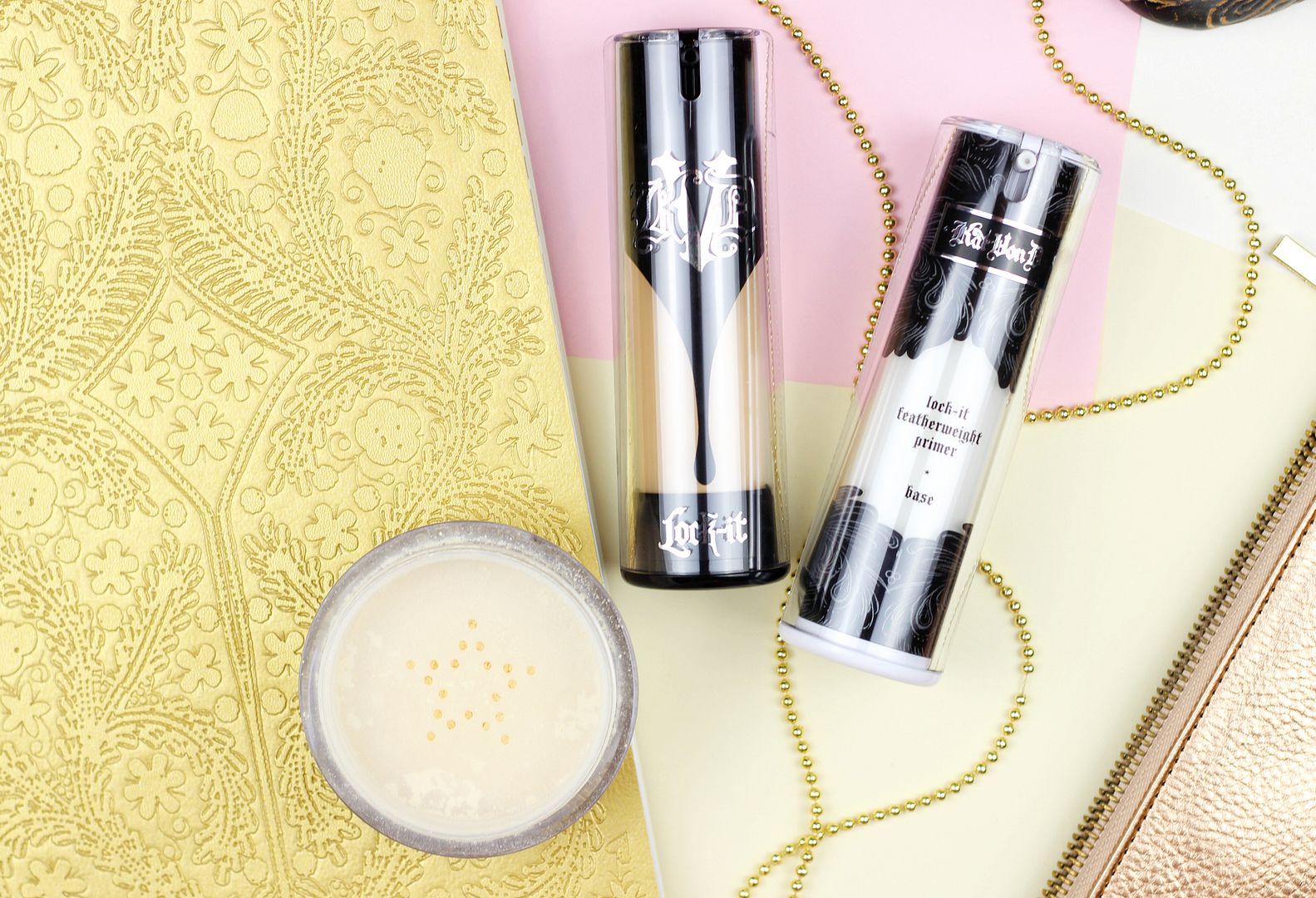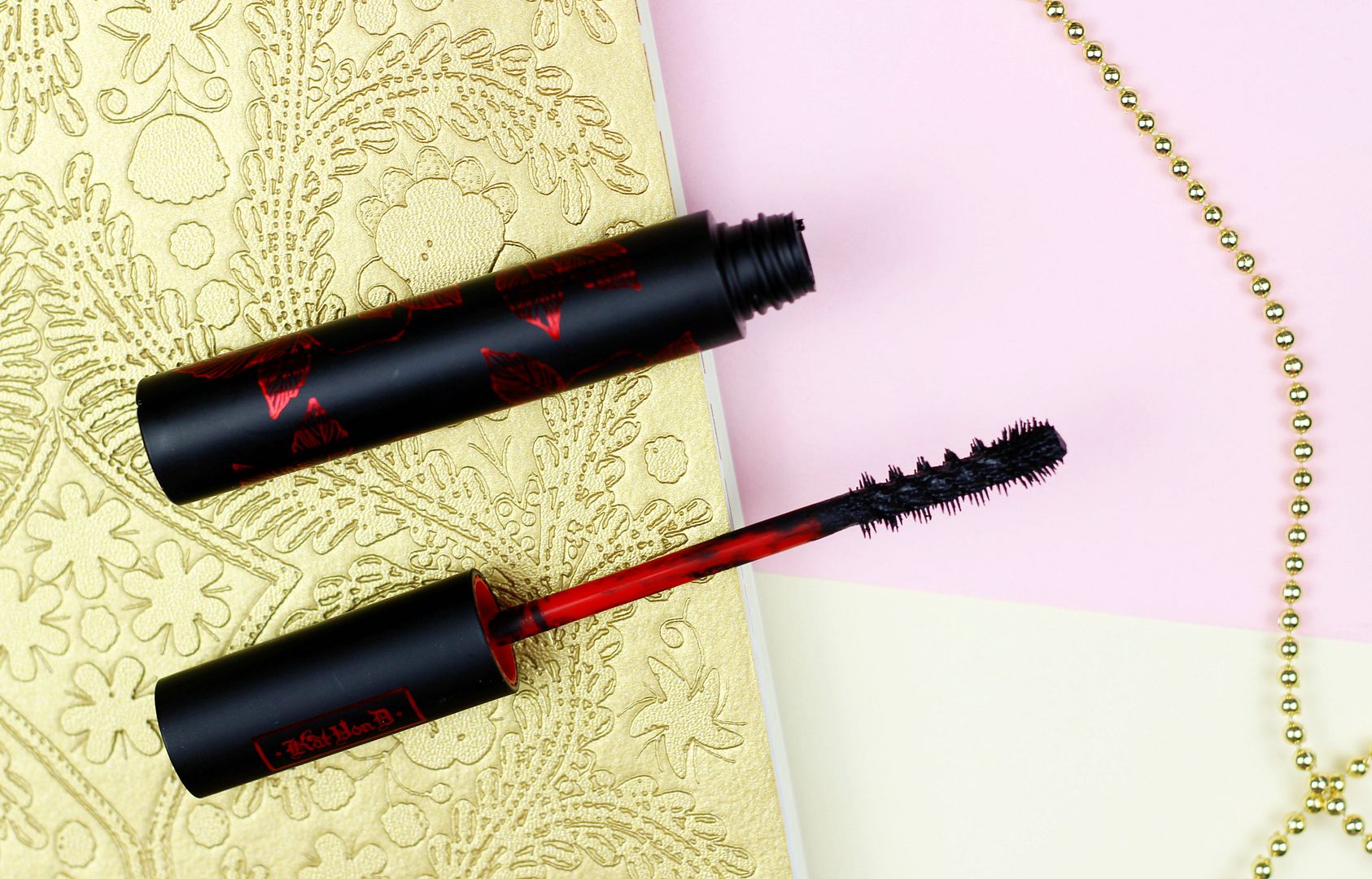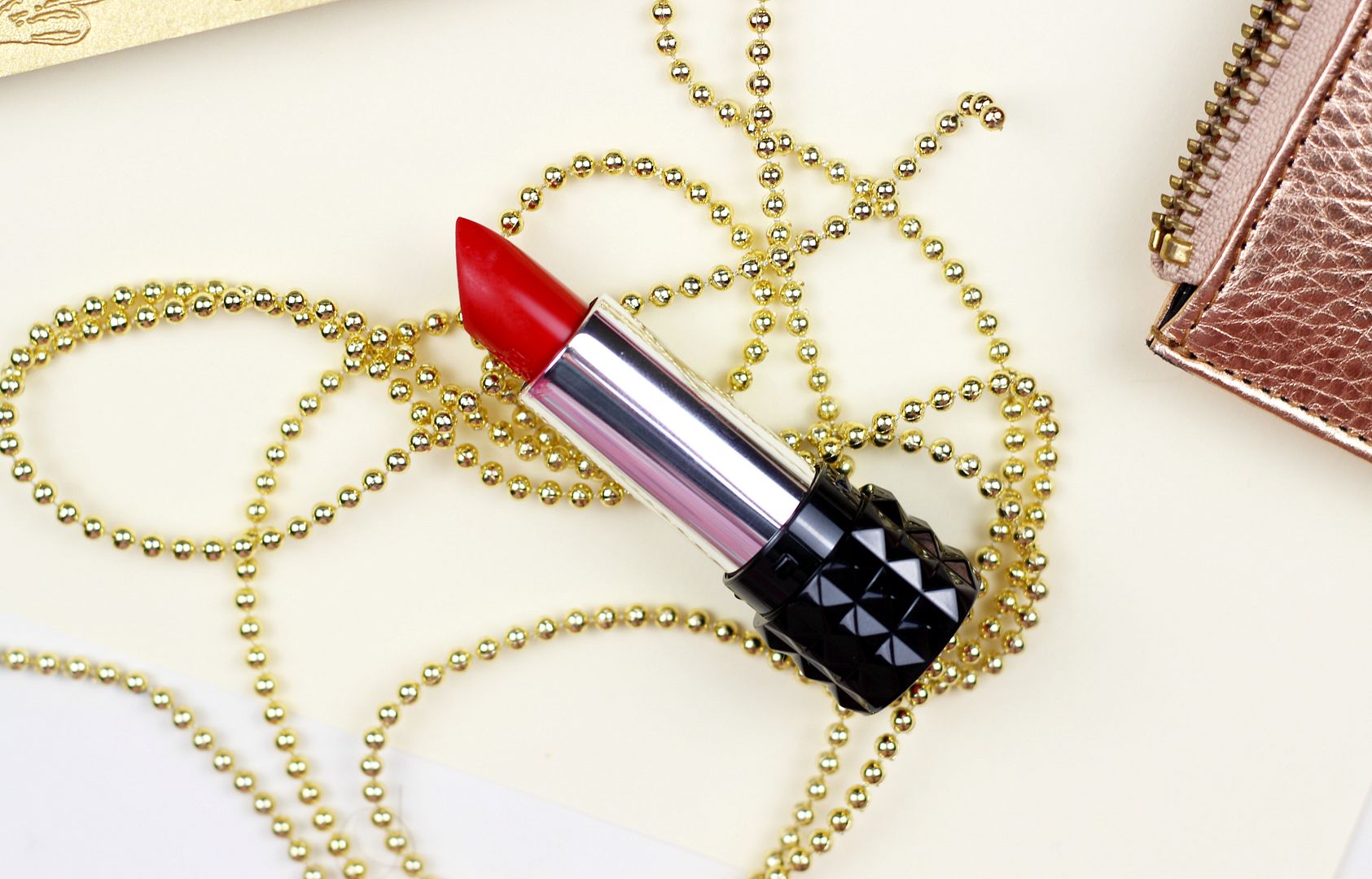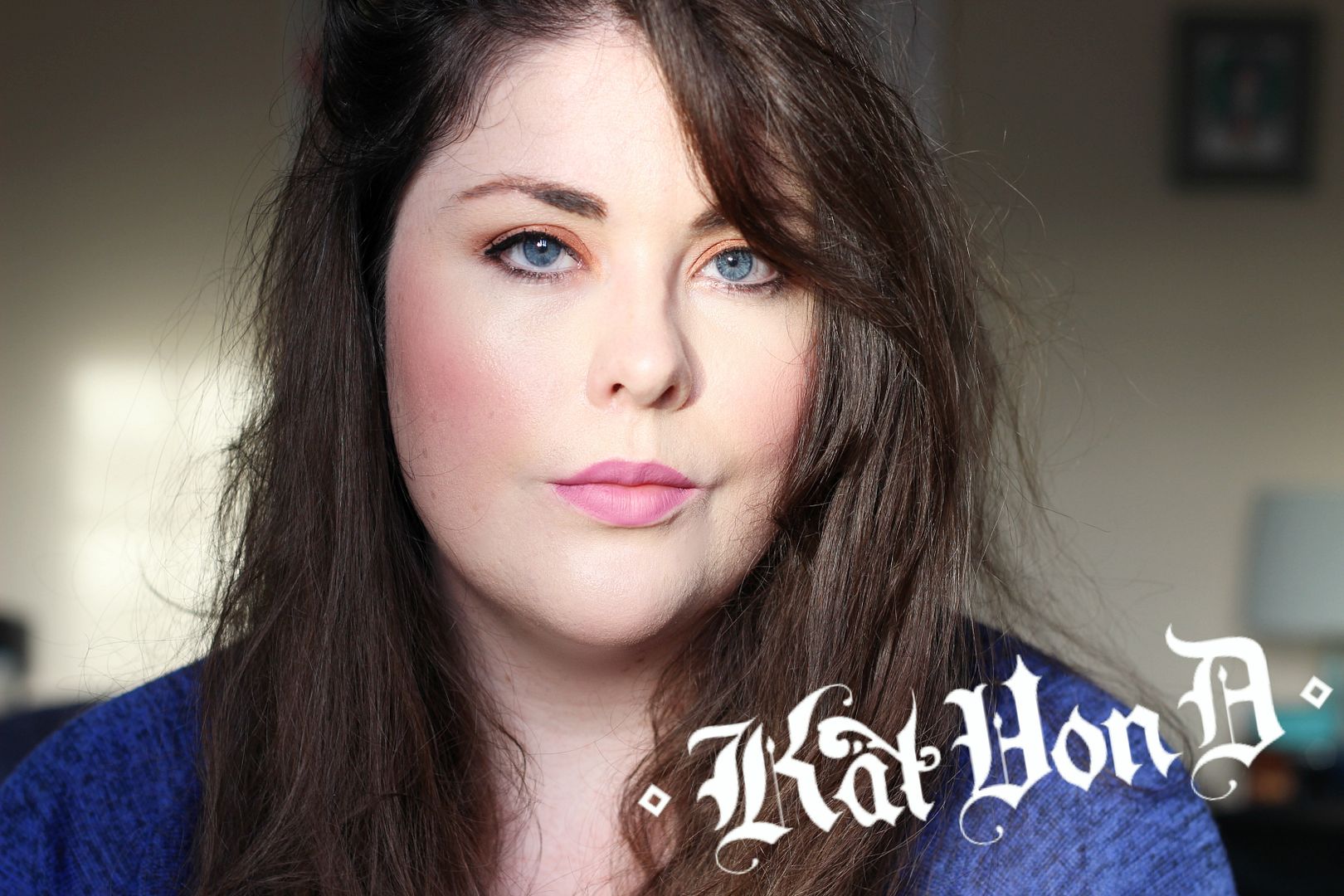 Be still my beating heart, because I have been really getting to grips with the entire Kat Von D Beauty line, and I can't take all the beauty! From the iconic liquid lipsticks to one of the longest-lasting foundations around, I've covered it all. In September last year, KVD Beauty became available in Debenhams, which makes it so much easier to get your hands on all of the products! No more sneaky shipments from Sephora…
The best
Everlasting Liquid Lipstick
I've spoken about my love for these so many times, but it's still worth mentioning that these are sensational. My favourite is probably Lovesick (worn in the above photo), which I wear a lot because it just goes with everything. I forget I'm wearing these a lot of the time because the formula is so comfortable that you can't even feel it on the lips. They're long-wearing and not drying, and everyone needs at least one.
Lock-It Hydrating Face Primer
I've spoken about my love for a good hydrating primer many times, and I'm happy to report that this option from KVD is a very nice addition to my beauty stash. It smoothes the skin and creates such a blank canvas that any foundation applied over the top adheres to the skin all day. This is keeping my skin feeling a lot fresher, and is a good price for the amount you get.

Lock-It Liquid Foundation
This stuff is seriously thick. As in, it's the thickest formula I've ever seen from a foundation. It's incredibly high-coverage, heavy-duty and hardy! I'd say it's pretty drying as well, but when used sparingly doesn't looked caked on. When used with a damp beauty blender the finish is actually really nice, even on my dry skin. The longevity is very impressive! I'd say the key to this foundation is to get an exact shade match because otherwise there is a strong risk of everything looking like a mask! Also, when applying work quickly because this formula sets really fast. Overall thoughts are that this would be absolutely fantastic if you're looking for a night-time foundation or something that really packs a punch pigment-wise. I'd been put off by the thought of it leaving my skin unbearably dry, but that was fortunately not the case.
Tattoo Liner
If you're looking for a jet black liquid liner, then might I point you in the direction of this bad boy. It's one of those easy to use pen shaped liners, with a smudge-proof formula that lasts all day. The nib is a little firm, so I find it takes a little getting used to but practice always makes perfect when it comes to liquid liner.
Lock-It Setting Powder
The cutest packaging I've ever seen for a powder – it has a little star dispenser which I think is such a nice touch. With all of the KVD products, I feel like a lot of work and thought went into each and every product. This powder is really silky, and does a good job at setting makeup without looking heavy or adding extra colour to the foundation. It's pretty good at blurring any pores as well.
Studded Kiss Lipstick
I know a good lipstick when I see it, and the studded kiss formula is one to take note of. I love the shade Underage Red (I bought it in NY on honeymoon and wore it to see Wicked, so happy memories!), which is a gorgeous, classic shade. The formula on these is waxy, which makes them last a long time on the lips – it's also creamy, but not too slippy. When I'm not wearing liquid lips, this formula is very much a go-to.
The rest
Shade & Light Contour Palette
Consider your every contour need met with this palette – with three shades to add light and three to add shadow, this palette is all-encompassing. I do think a contour palette is not an essential for the everyday makeup user, assuming you're only putting makeup on one face, but I can't fault the formula in this palette.
Shade & Light Contour Quad & Metal Crush Eyeshadow
Two different eyeshadow formulas – the metal crush one (I like Doce) is super super soft and buttery. I had another shade but it shattered as a testament to just how soft these are. These are really nice used over the lid as they catch the light nicely. The contour quad is a nicely edited foursome of shadows that leave you pretty much set for an everyday eye look. I find the formula a little powdery – it looks good on the lid, but there is a lot of kick back.
Lock-It Creme Concealer
This concealer is of a similar level of thickness to the foundation, although I find the concealer far less workable. It looks heavy under the eyes, and is a little too creamy for me to use to cover blemishes. If you're looking for a full coverage option for banishing dark circles, this one could be good but for me it's not the one!
Immortal Lash Mascara
The wand on this mascara is really unusual; I've never seen anything else similar. It's meant to be designed to look like a wild rose, although that seems gimmicky to me! The silicone wand does do a really good job at catching every lash. With an inky black formula, it does a good job as a mascara but I've tried others that are better for volume & length.
Have you tried anything from KVD?