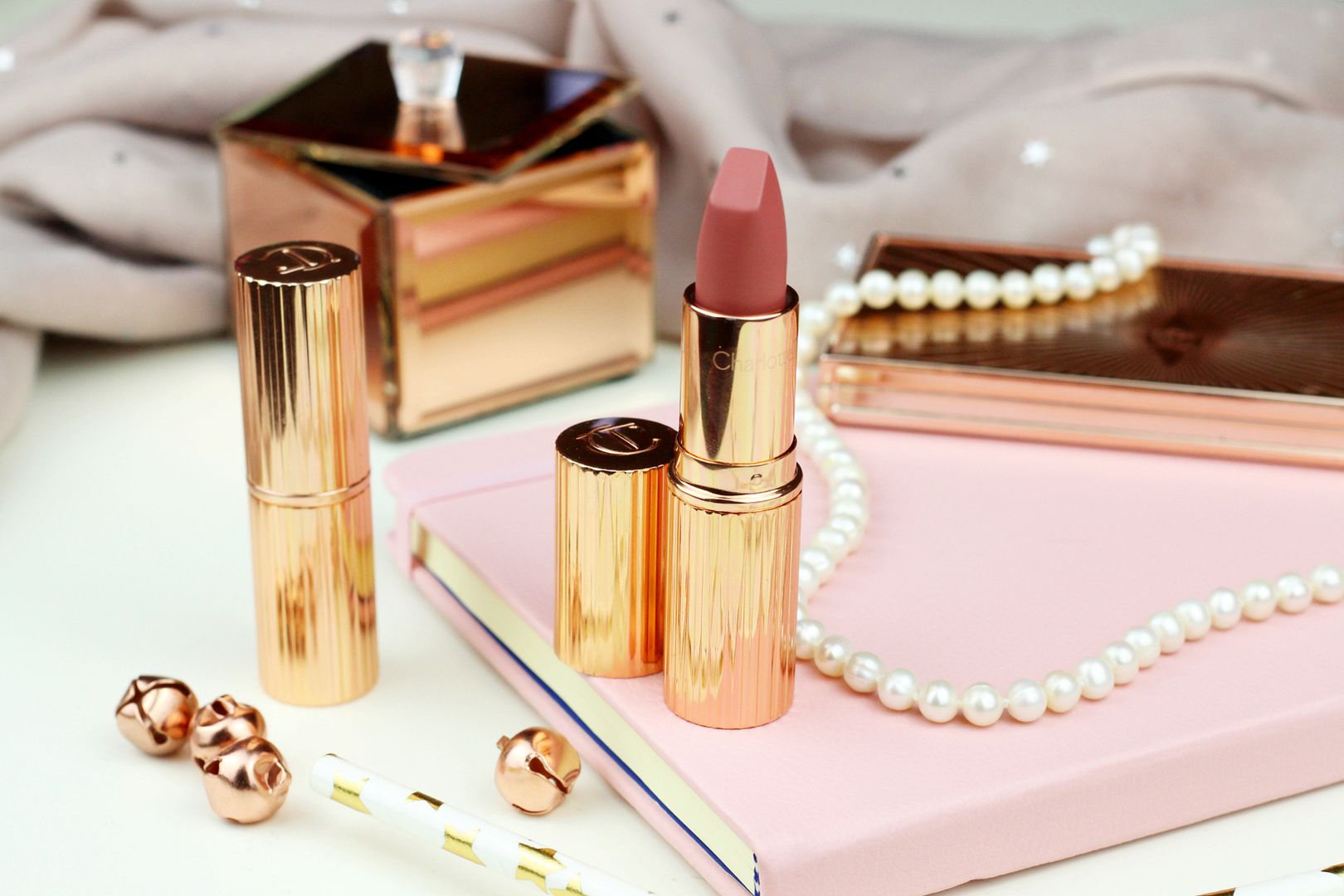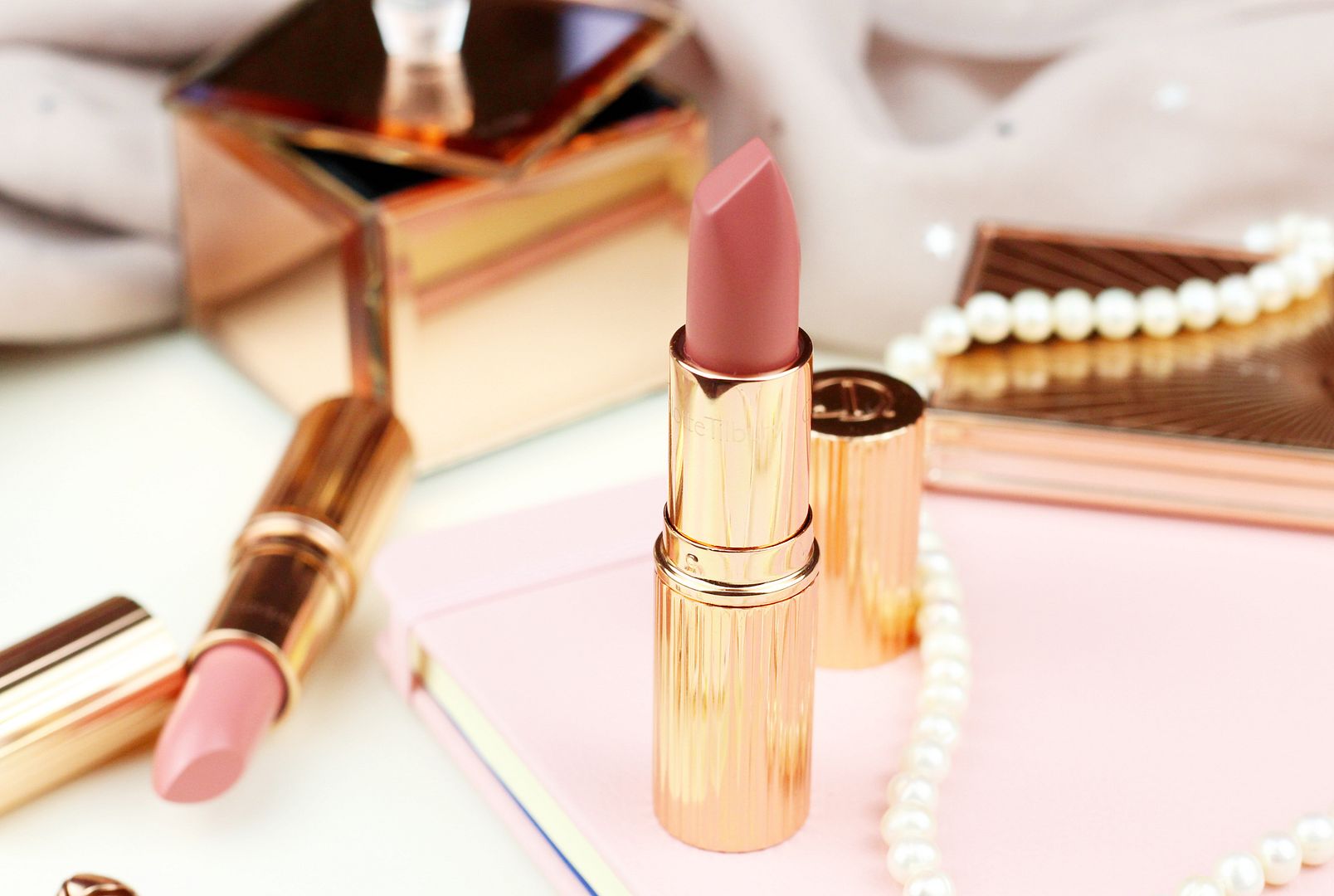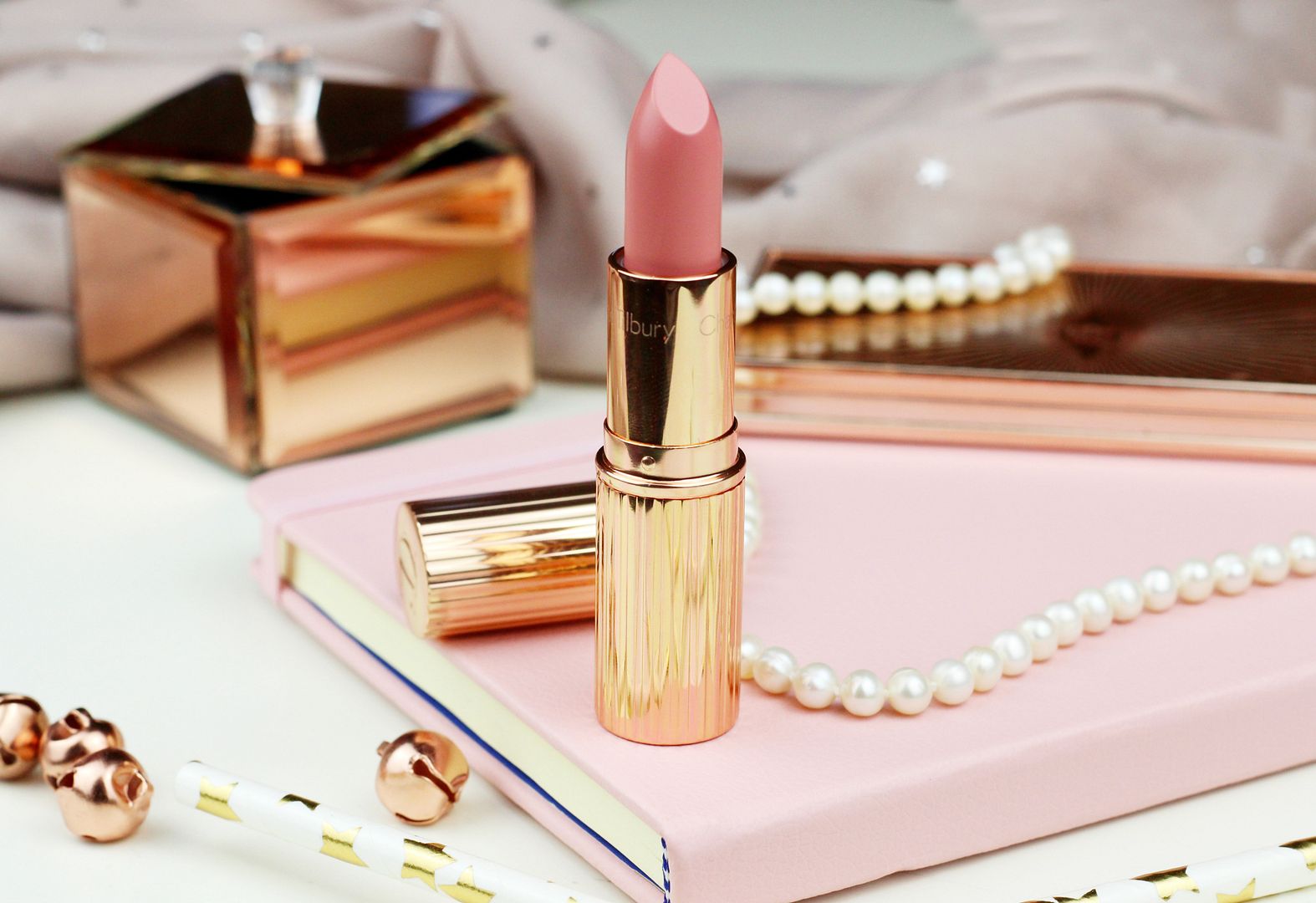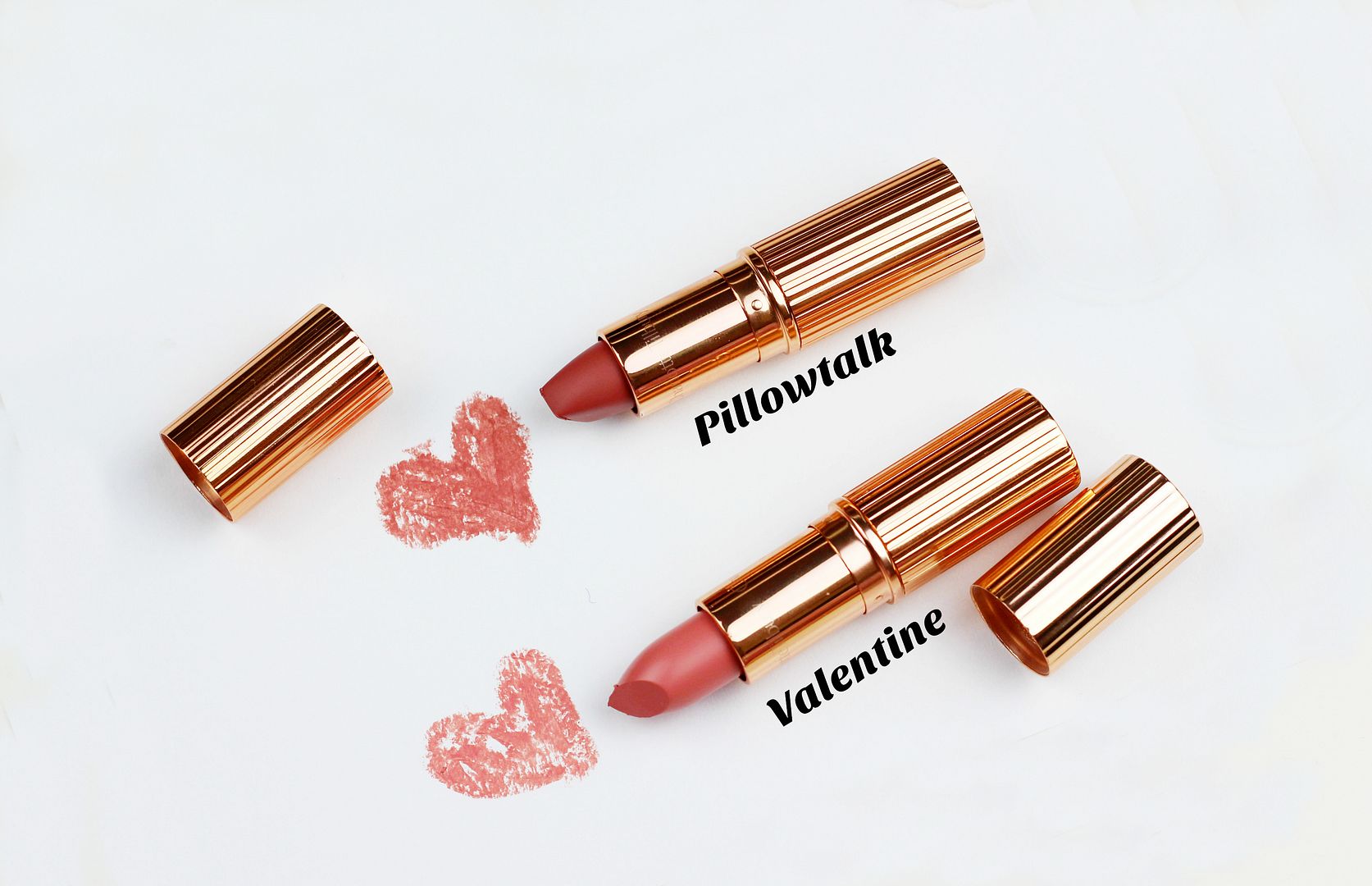 Without a doubt, Charlotte Tilbury makes beautiful lipsticks. The rose gold packaging that looks so chic on my dressing table or in my makeup bag, and the dreamy formulas… I am always impressed. So when I saw that
Lily
tweeted about there being a new lipstick launched to match my very favourite lipliner; I was too excited! I'm talking about
Pillow Talk
, which now comes in the matte revolution formula and is something I've been waiting for without even knowing!
So, Pillow Talk. This is clever on Tilb's part, because she's realised how popular the lip cheat lip liner is – I use it almost every single day, and find that it goes with every lipstick look as well as having a creamy and comfortable formula. The lipstick is in the incredible matte revolution formula, meaning it's matte but not drying in the slightest. It's exactly the same as the lipliner, and gives lips a nude-pink pouty finish – the shade is really similar to my natural lip colour so it's my ultimate 'my lips but better' shade!
Whilst I was in the Covent Garden store (so worth checking out), I also saw there was another new lipstick called Valentine which I obviously couldn't resist. I am so weak. This shade is from the traditional lipstick line, so it's creamier. It's paler, and a perfect petal pink that looks perfect for a date night.
Are you a fan of Pillow Talk?