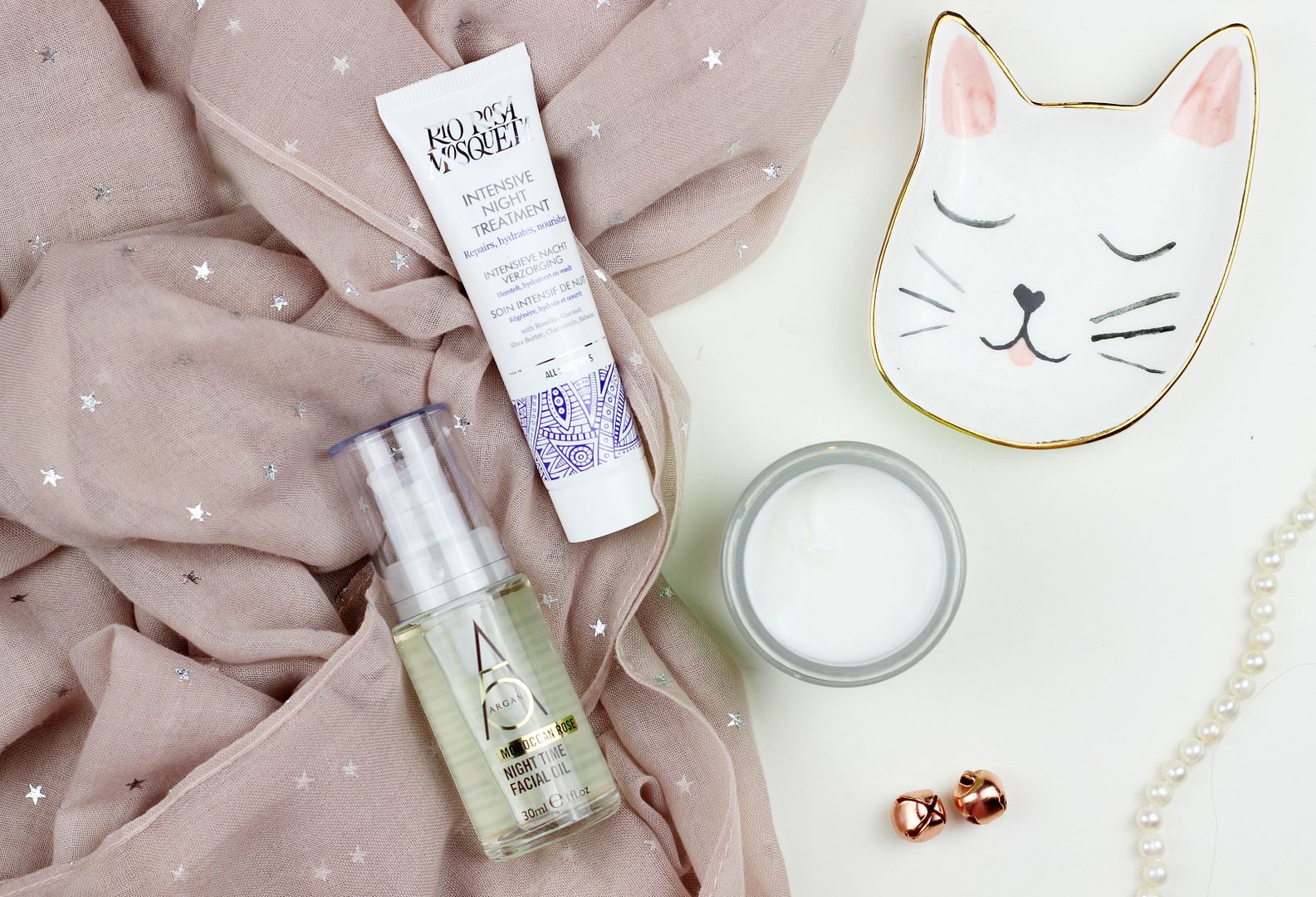 I don't know if I'm particularly impatient, but with skincare products I am always enamoured with the ones that give me instant results – a real overnight transformation for my skin. Whether it's a mask, an oil or a treatment, I love quick-fixes that really help to make my skin look better come morning. I want my skin to be transformed whilst I catch up on my beauty sleep.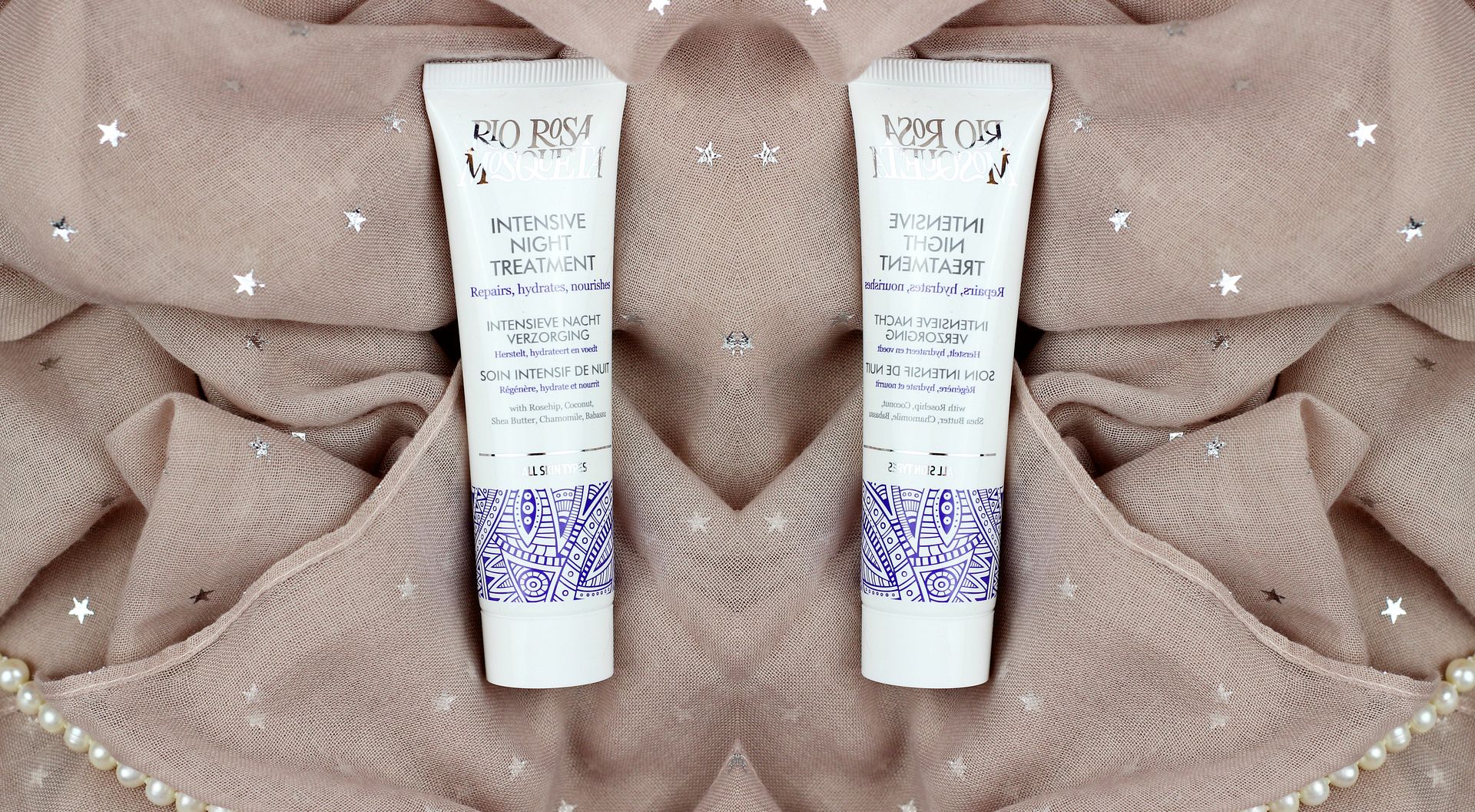 A serious skin drink – the Rio Rosa Mosquete Intensive Night Treatment
This little beauty has really surprised me with its inconspicuous packaging. I thought it would just be a nice night cream, but this has turned out to be such a treat for adding hydration back to skin. It's packed full of gorgeous ingredients like rosehip oil, shea butter, chamomile and aloe vera, which all work together to deeply hydrate the skin. High in everyone's favourite ingredient. hyaluronic acid, this has quickly become one of my go-to night treatments because I just love how it leaves my skin feeling so comfortable come morning. It's a complete bargain, for £7.95
here
.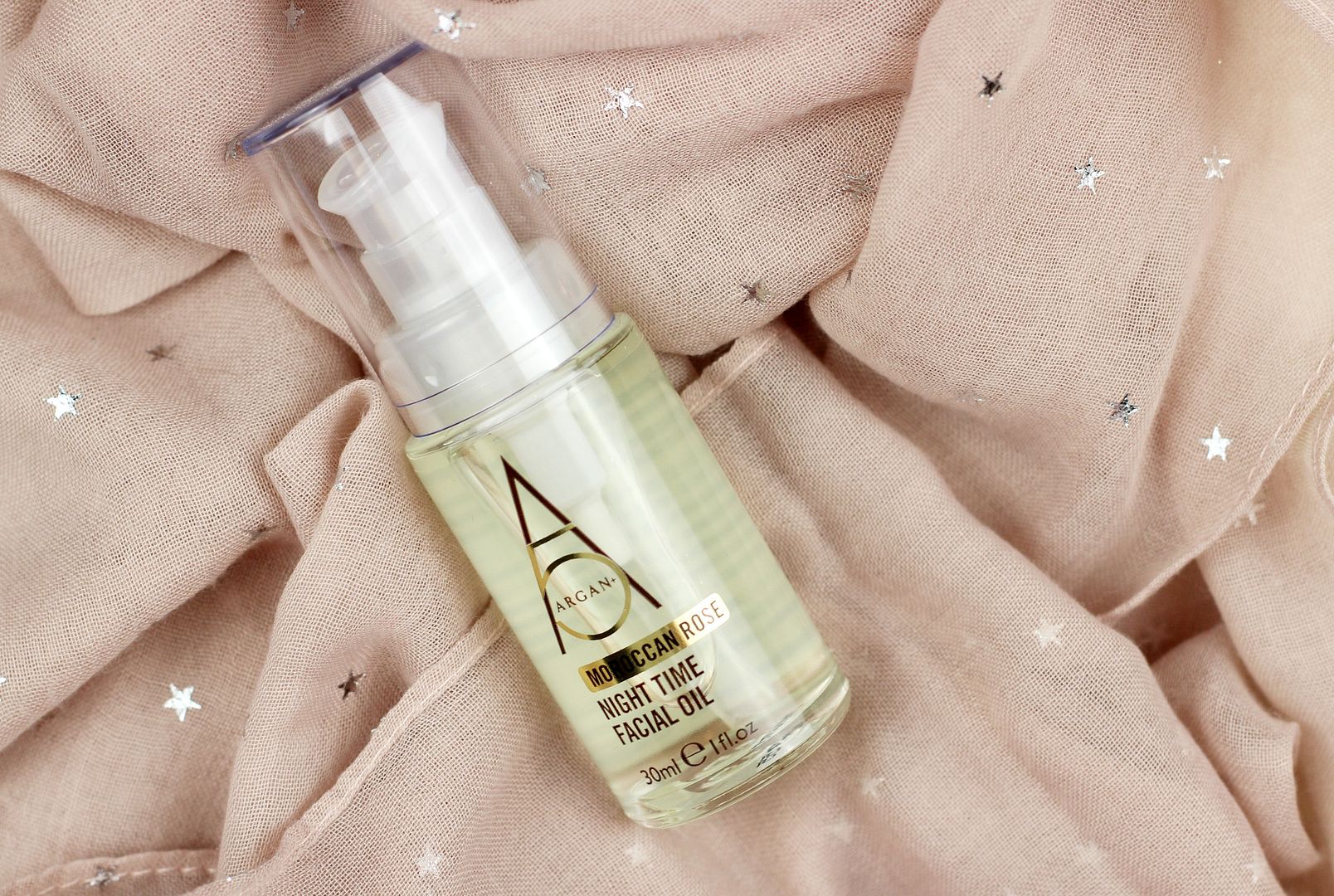 The skin-soother – the Argan + Night Time Facial Oil
Whenever my skin is feeling irritated or looking particularly red, I tend to reach for a facial oil because I know it will hydrate my skin really quickly – it's a no-fuss, no-brainer skincare solution. At the moment I'm liking this one from Argan +, because it smells like roses and is nice and greasy in the best possible way. A few drops of this massaged into the skin before bed is a guaranteed way to wake up with happier skin in the morning.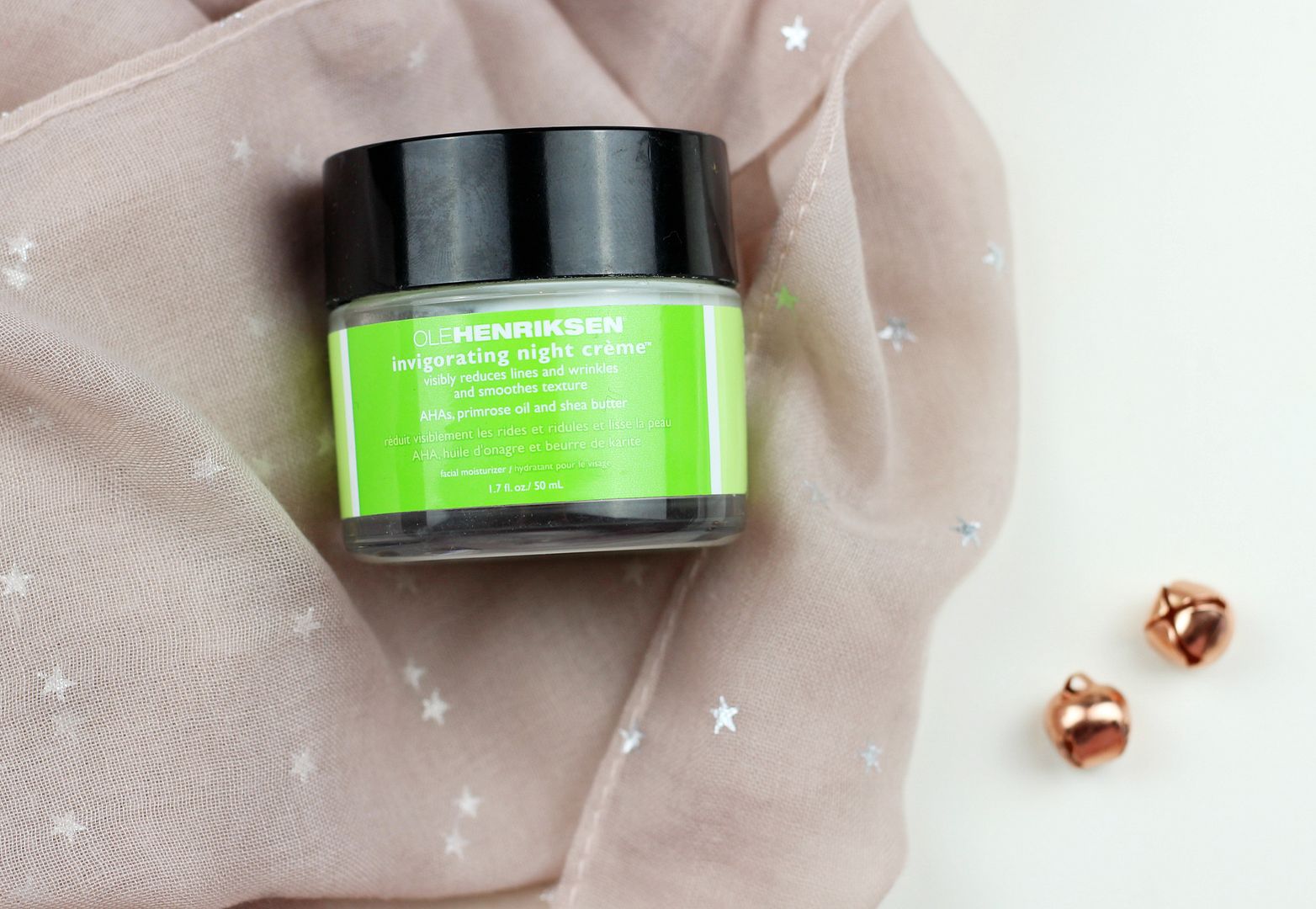 For SOS situations – the Ole Henriksen Invigorating Night Creme
One that I bring out when my skin is looking a bit lacklustre because I know it gets to work right away at renewing the skin. It's packed full of glycolic, lactic and fruit acids so it's not one I use every night because it is quite strong. When I'm having some blemishes though, I reach for this. It's also fab for dry skin because although it's got a lot of ingredients to exfoliate the skin it also has shea butter which is really comforting for the skin. You can get it
here
.