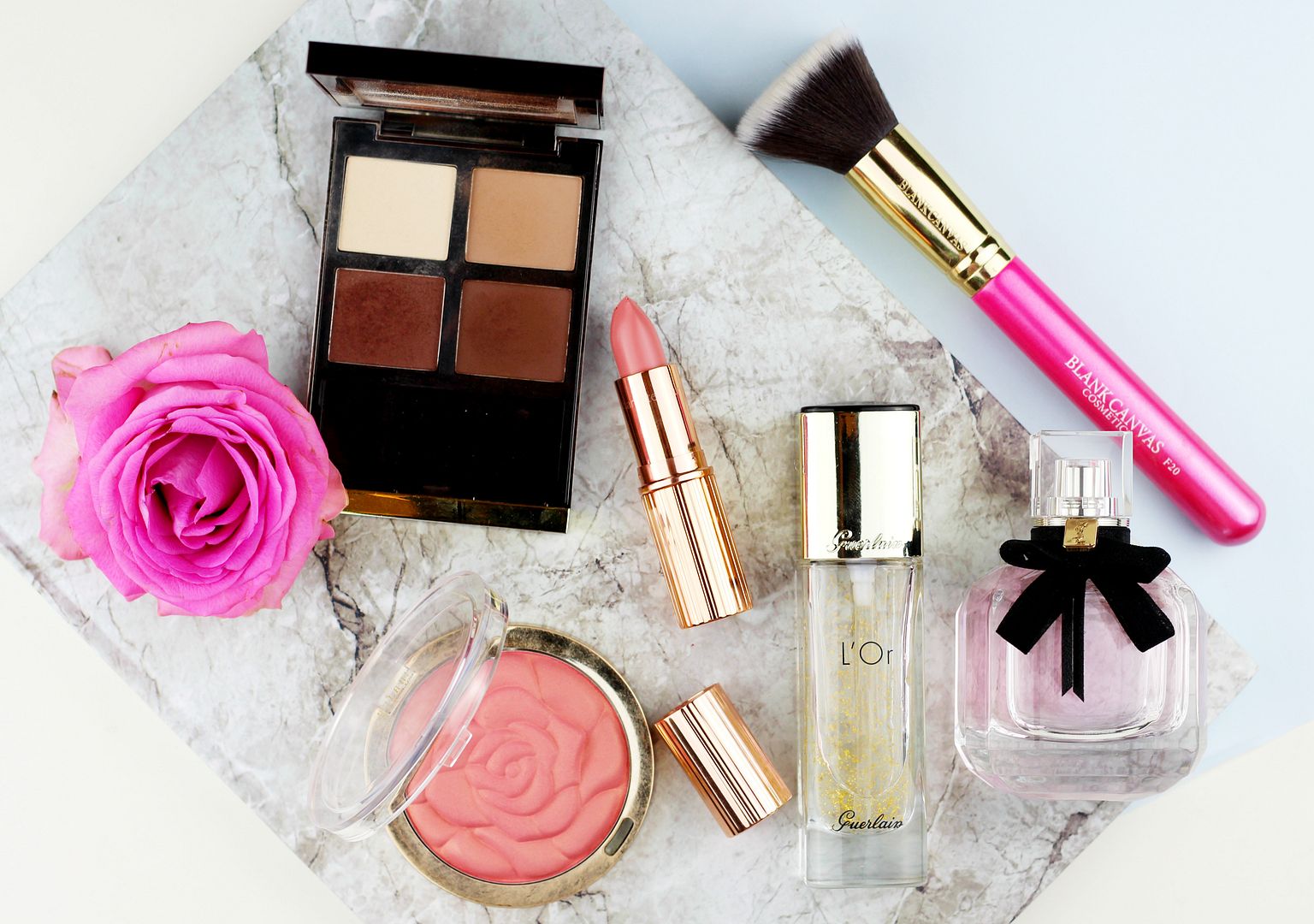 I'm not one for overtly romantic gestures, but with Valentine's Day around the corner I thought it would be nice to round up my favourite date night beauty products. We're off to Edinburgh this weekend for a little getaway, so I will be using some of these for sure!
First is the princess primer… The Guerlain L'or is so so beautiful in the bottle, and it leaves skin smoother and plumper so perfect for any candlelit dinners… I love using this as a real treat under foundation because I can notice the difference in how much softer my skin looks. Blush wise, how adorable is this little cutie from Milani? The Rose Powder Blush in Blossom Time is a little similar to NARS Orgasm but even prettier. It's just the prettiest blusher ever, I think!
Eyes and lips are easy picks – I always go heavy on the eyes on a night out, and the Tom Ford quad in Cocoa Mirage is one of the very best around. Not too smokey, but enough to gives eyes plenty of definition and the formula is to die for. Lipstick is the appropriately named Valentine from Charlotte Tilbury, which is a pretty baby pink.
Lastly, the finishing touch… the perfume. I am particularly enamoured with the YSL Mon Paris perfume because it smells so deliciously girly and just sweet enough. Definitely a good date night perfume pick. Hopefully it will help me channel my inner French chic…
Hoping that you're having a lovely February so far!