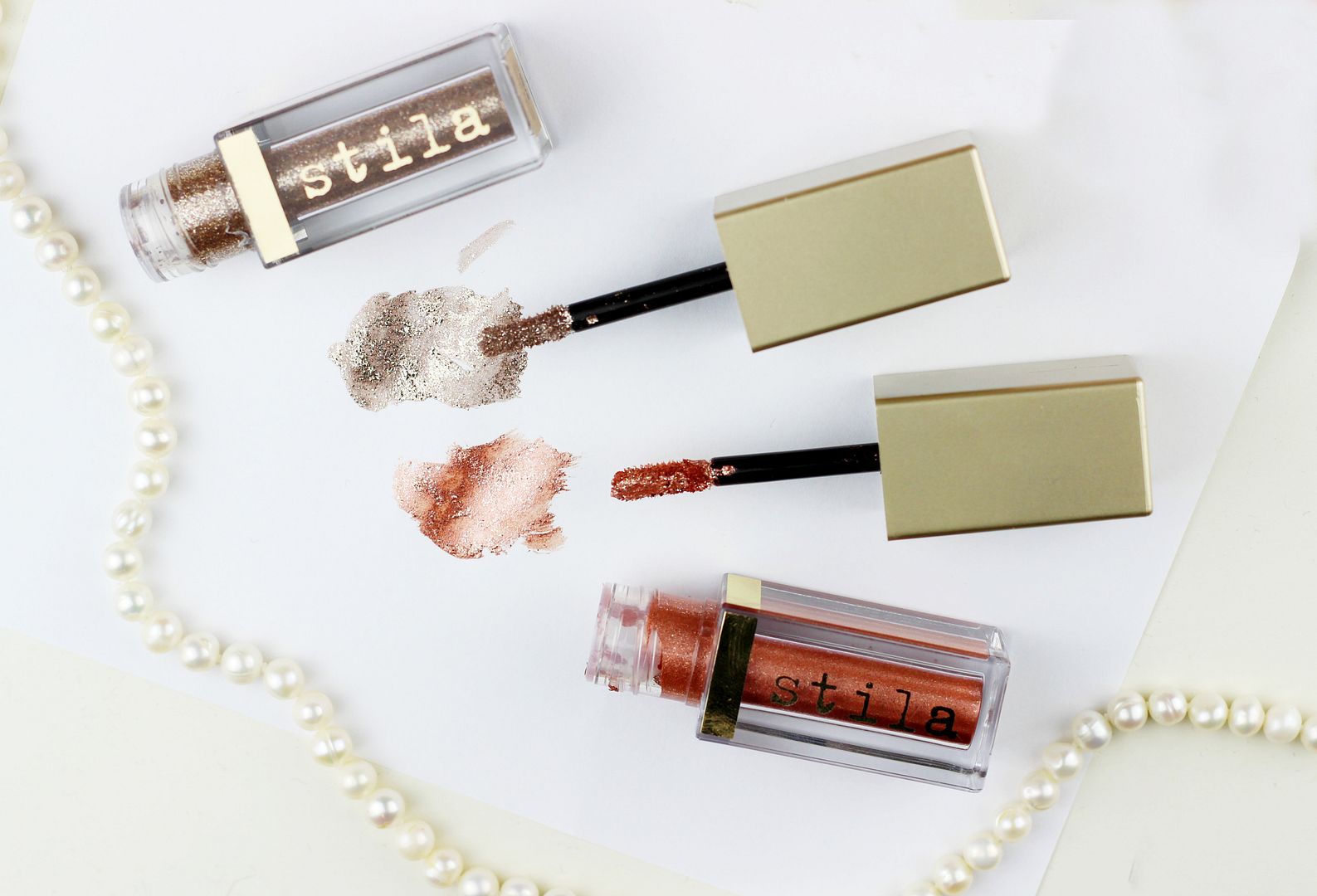 I feel like the pictures of these would suffice for this post. No words needed. Look at the beautiful sparkliness and know that you need at least one of the new
Stila Magnificent Metals Glitter & Glow Liquid Eye Shadow
.
Liquid glitter
for your eyes. It's the stuff of makeup dreams, but if you need further convincing…
They're so easy to use. Like, you just sweep the applicator over your lid (on top of a primer like mac painterly paint pot is ideal) and in one go you have perfectly sparkly lids. No layering, no messing around with an adhesive – just swipe. So perfect for a quick makeup application because it looks like you've spent ages doing intricate eye makeup.
They don't transfer all over your face, and will still be intact when it comes to taking your makeup off. In the interest of full disclosure, there will be a smidgen of glitter fall out if you wear these from 8am to 8pm (like me!), but it's nothing I can't work with.
I've never had so many compliments on my makeup. In my whole life. The girls at work, people in shops, fellow bloggers and people on the tube. I've been showing people the tube because everyone needs to know about how glittery their eyes could be!
There's going to be a sparkly shade for everyone. I was gifted Smoky Storm and fell in love with it so much that I went out and bought Rose Gold Retro swiftly afterwards. I'm currently eyeing up Kitten Karma and Bronzed Bell, so deep is my obsession.
Are you as glitter mad as me?