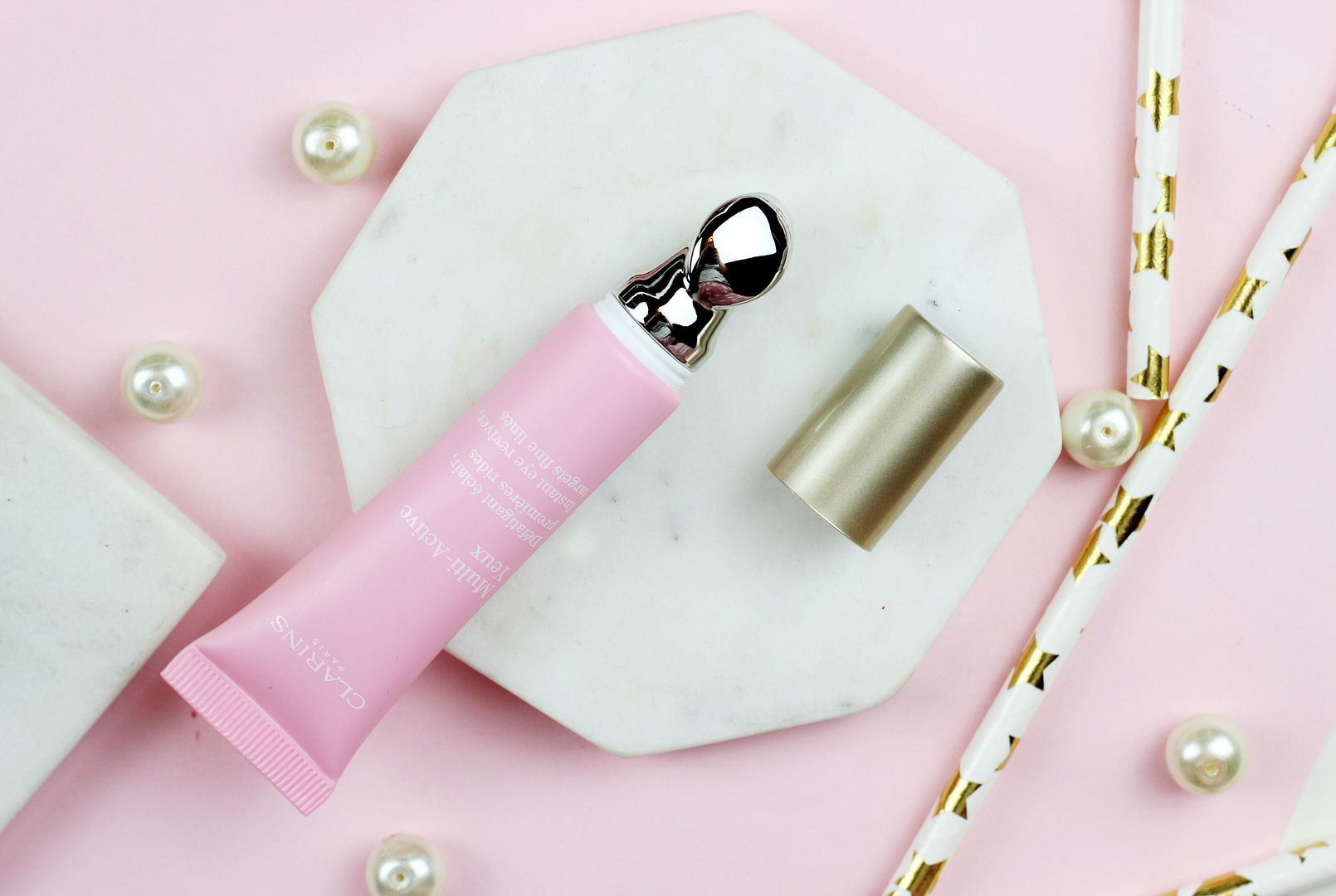 I don't know about you, but I am pretty much tired all the time. With the 6am starts, working all day, blogging all night and then trying to have a life, I tend to constantly be longing for my bed! It's pretty much a given that I want to look as awake as possible, which is where skincare and lots of concealer come in. My newest find is the Clarins Multi-Active Eye, which is currently helping to make getting ready in the morning a little bit smoother.
Three reasons to try it:
It has a really cool (literally) applicator, which feels so nice smoothed under the eyes when it's early and you'd rather be asleep. I've tried metal applicators before (Garnier, Benefit), but this is the best one in terms of not dragging the under eyes.
It has some impressive ingredients – caffeine is good for waking everything up, teasel extract to help things look a lot less 'fatigued' and the Clarins anti-pollution complex to make sure the eyes are protected from external irritants.
The texture isn't heavy in the slightest – I'd say the texture is more comparable to a gel texture and I think this couldn't ever be classed as heavy. As it's so light and refreshing it's also really good for making sure the eyes aren't puffy.
Do you have an eye cream favourite?