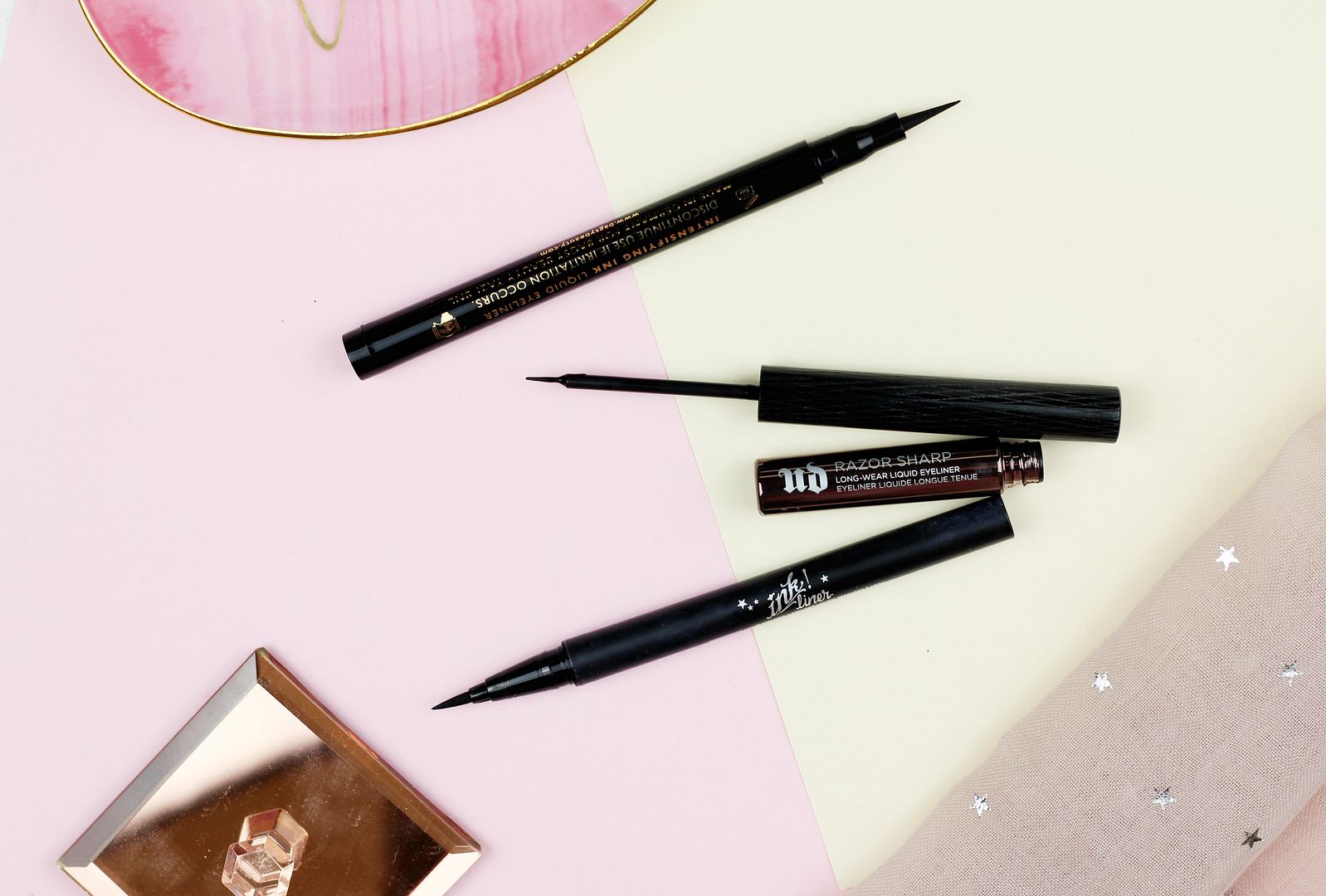 Is there anything as simultaneously classic and terrifying as liquid liner? One swipe and it can look amazing and make eyes bigger and better – one slip of the hand makes you look like a 14 year old emo. It's a fine line, and something that definitely takes a while to master but my three liquid liner picks might just help you on your quest for perfection.
I like pen liners because they're so easy to use and if you want to use just a tiny flick on the outer edges or a full winged look it's so simple. This one from Bagsy has a really long tip so you can draw a really precise flick really quickly – I like to add a little liner definition after mascara quite often, and the shape of this makes it really easy to do so. The tip on this one can also be shortened/extended depending on the look you're going for, which I've never seen before!
I'm spoken about this beauty before, but I think it's probably the best liner I've ever used… it's just so fool-proof. With the teeniest tiniest little nib I've ever seen, it really does give a razor sharp flick to any eye look and I can do it in one stroke so it must be easy to use. The perversion shade from Urban Decay is blacker than black and nice and inky. Try this one if you've tried liquid liner before and haven't been sure because this is a bit of a game-changer.
Everything Kat Von D is OK in my books and this liner is no different. The driest of the bunch (although also the mattest in finish), this is definitely a cult/blogger favourite. I like that the felt tip is really solid if that makes sense – it definitely won't fray or leave you with an uneven line but again it can feel a little dry so you have to really shake the liner to make sure enough liner comes out.
What's your favourite liner?