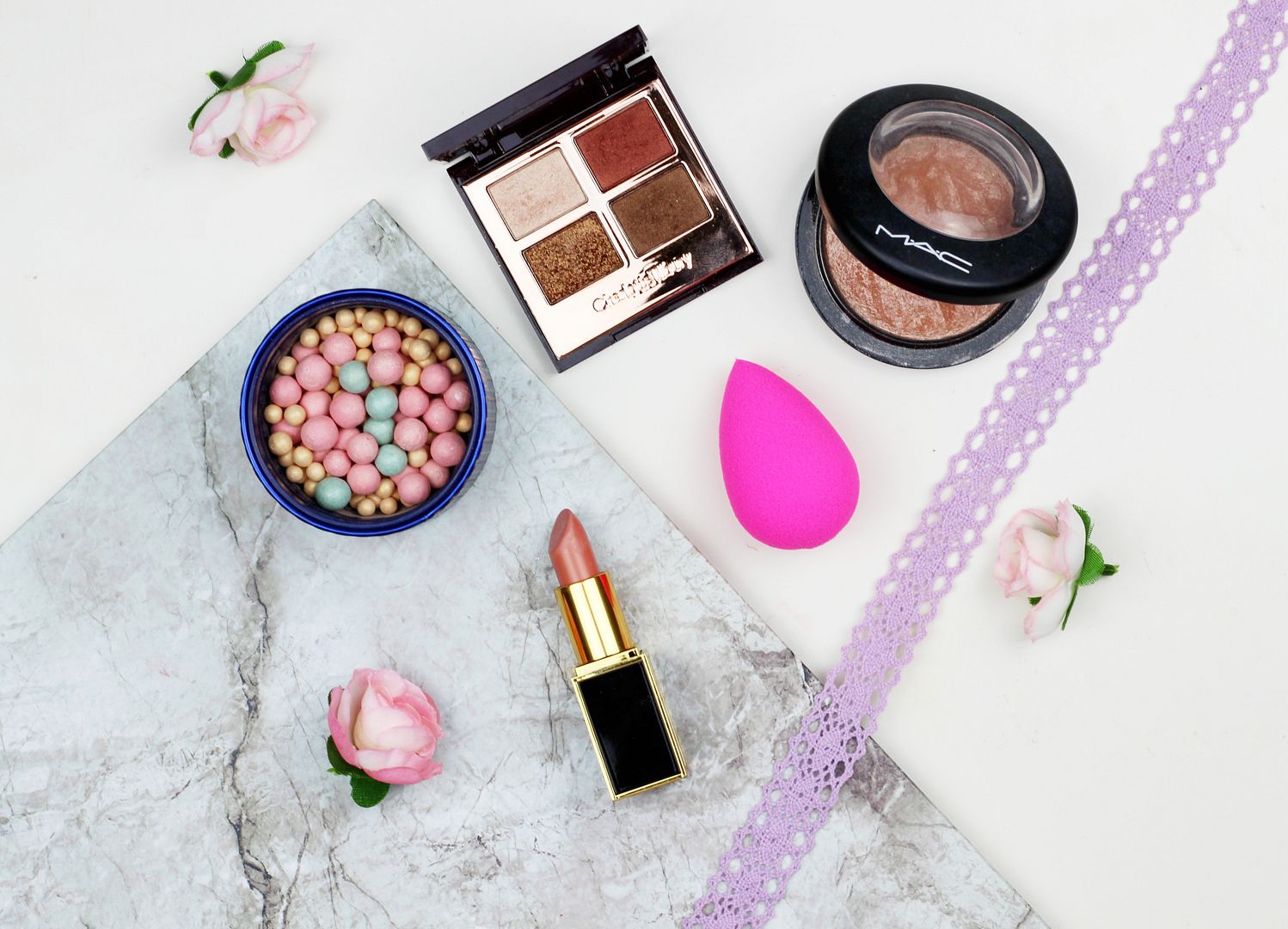 I would definitely consider myself a bit of a makeup snob – I just get drawn to the fancy packaging and the luxurious formulas! Sometimes a high-end selection is called for on fancy makeup days, and these five picks are some of my absolute favourites…
You know you love a highlighter when you actually finish one – case in point, MAC Soft & Gentle. This was my original glow-giver and it's still one I go back to time and time again because it's just so lovely! Nostalgic in the best way possible, because I used to wear this at University on nights out and I can see me wearing it in old photos on drunken nights out… Speaking of glow, I also adore the Guerlain Meteroites, because they're such a classically timeless and beautiful product. They just look dreamy placed on my dressing table, and they're perfect for softly illuminating the skin.
For some dreamy makeup picks, you just can't beat a Charlotte Tilbury eyeshadow quad or a Tom Ford lipstick. The Tilbs eyeshadows are nicely edited selections of shades that all blend well together and make lids look polished. The lipsticks need no introduction – they are the rolls royce of lip colour! I just love them.
I've mentioned it so many times, but I still think the Beauty Blender is absolutely one of the best makeup tools you can get! It just magically helps to make your makeup blend in to your skin and it makes your under eye concealer look a hundred times better. I've been through so so many ones of these, and I will keep going forever because I am total convert. It's a luxury for a makeup sponge but once you've tried it, you'll understand the hype.
Do you have any high-end favourites?