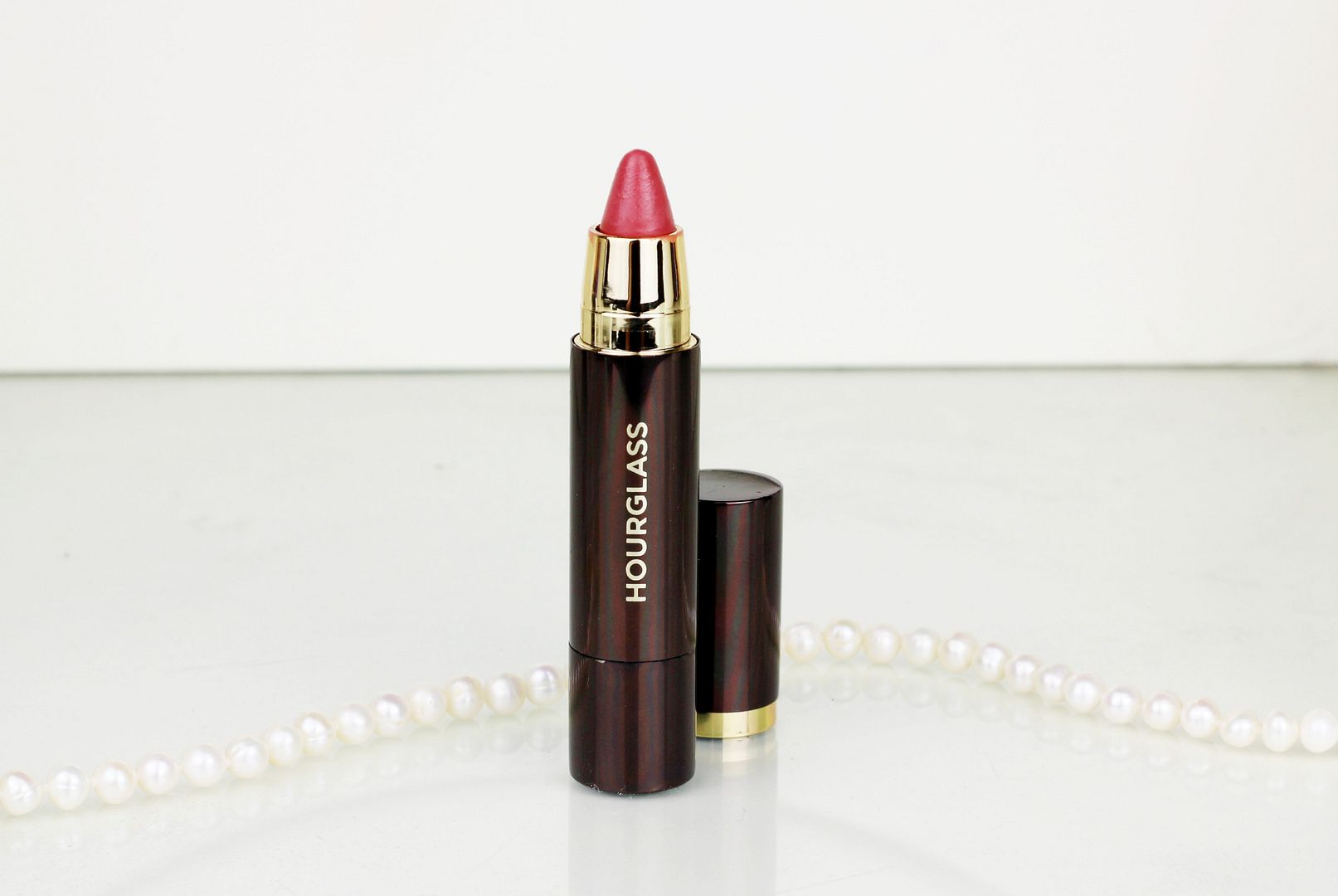 If there's one thing which never fails to pique my interest, it's lipstick. I just love the stuff and every time I go shopping I end up with an arm full of swatches. New to the Hourglass line is the twenty strong line up of the Girl Lip Stylo – a chunky lip pencil in a nourishing formula. During one of my frequent Space NK visits, the shade Activist fell into my basket…
The formula is incredibly silky on the lips – it's not glossy or sheer but it does glide over the lids and isn't drying in the slightest. The ingredients are designed to hydrate, with shea butter and jojoba oil included in so it does leave lips feeling treated – it's decadent. I'd say the formula is nothing revolutionary and could be duped but Hourglass is such a luxury brand that you're buying into more of the concept. If you have dry lips and struggle with a pigmented lipstick then I would check these out as they do manage to pack a punch without compromising on comfort. Activist is a rosy shade – not too warm or too cool, and it's absolutely the perfect shade to just slick on and forget about; making it perfect for everyday wear. Far more flattering than a really pale nude that could wash you out!
Do you have any Hourglass favourites?