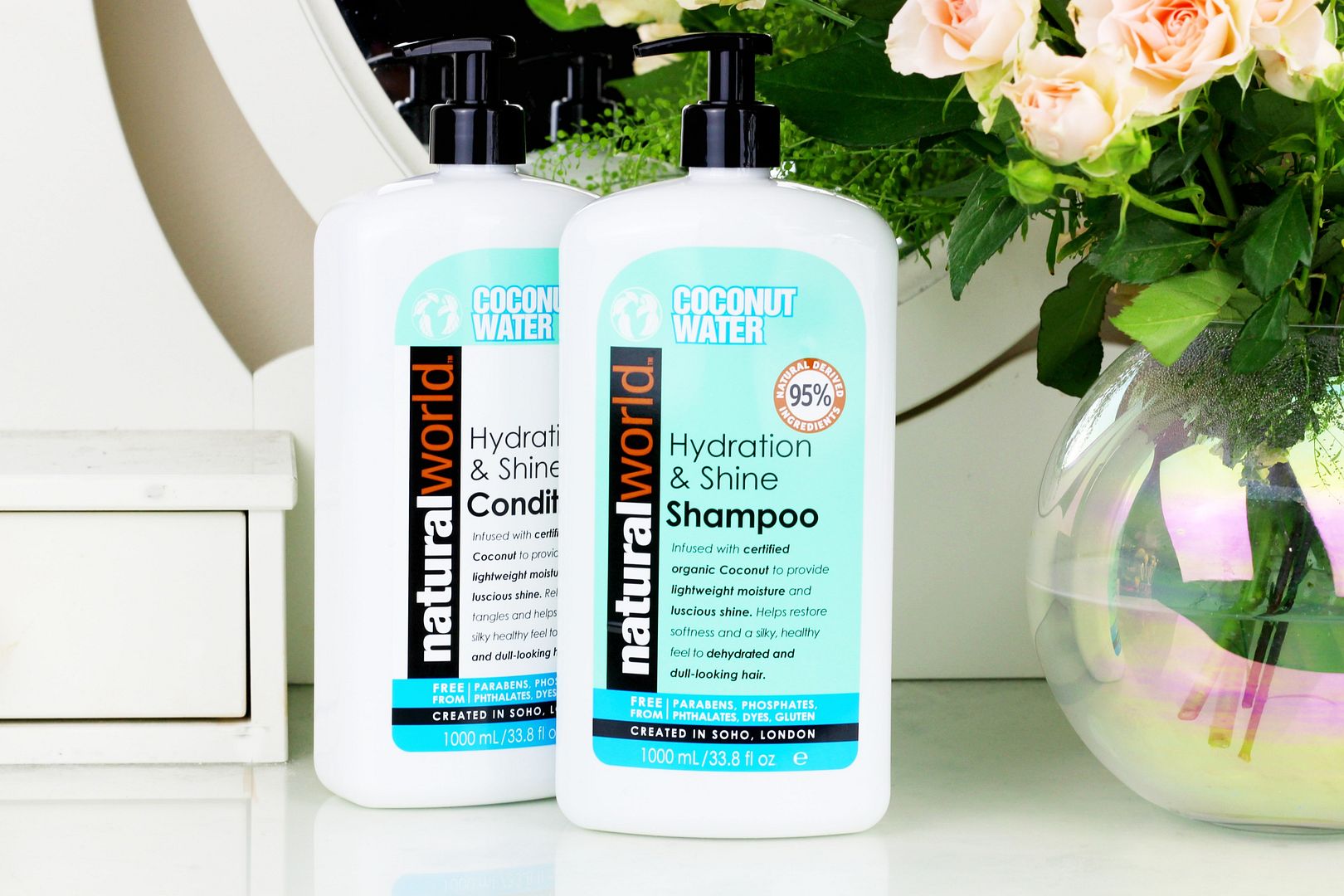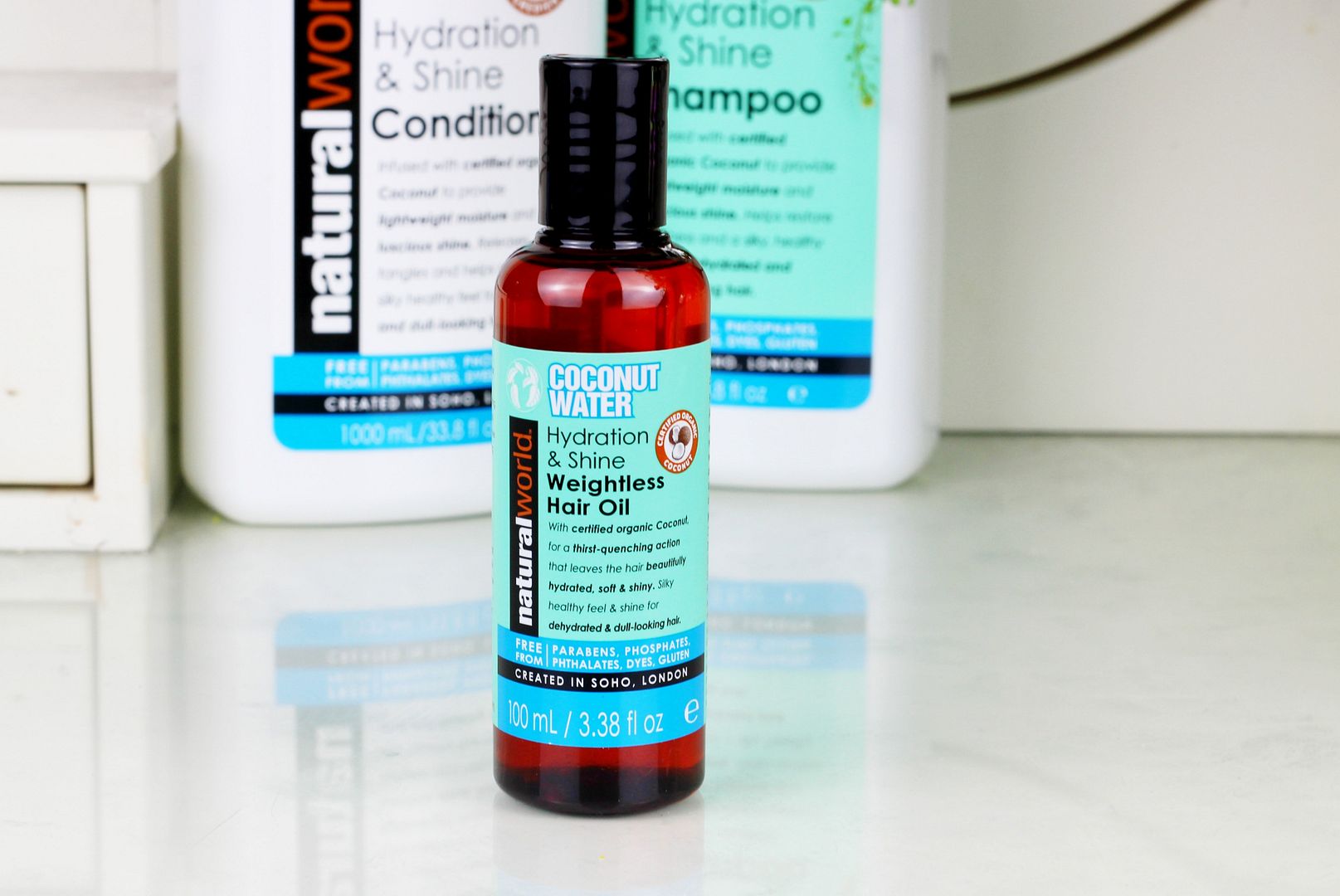 *Sponsored post in collaboration with Natural World
When spring rolls around, I think it's the perfect time for a little refresh – I'm currently deciding what I want to do with my hair in terms of style + colour, so I've gone for an easier refresh with a new haircare routine. Working with Natural World, I've switched in their Coconut Water range for some swishy hair that smells like summer.
My hair is what I would consider high-maintenance – it's long and gets tangled easily, it's frizzy but it also gets weighed down if I have too much product in the roots, so I tend to go for a shampoo that moisturises but without coating my hair. I like the
coconut water shampoo
because it helps to really balance my hair; it gently cleanses the hair and lathers nicely, but it doesn't leave my hair stripped. It has rosemary, lemongrass, orange and ylang ylang essential oils in, and the coconut scent is gorgeous. The
coconut water conditioner
is nice and thick and instantly hydrating for dry + dehydrated hair like mine. What I love the most is that it comes in a
huge
bottle with a pump so you can use loads of conditioner really easily. It's salon size, and I go through conditioner quickly so this is pretty exciting. The salon size (and the fact it's only £6!) is coming in particularly handy because Chris has started using this range as well! On damp hair I've been finishing my hair off with the
coconut water hair treatment oil
, which is the perfect final step. I always use a hair oil on the ends of my hair because frizz + this one has been helping to smooth out my tangles and leave things looking a lot shinier.
Have you tried any Natural World products before?