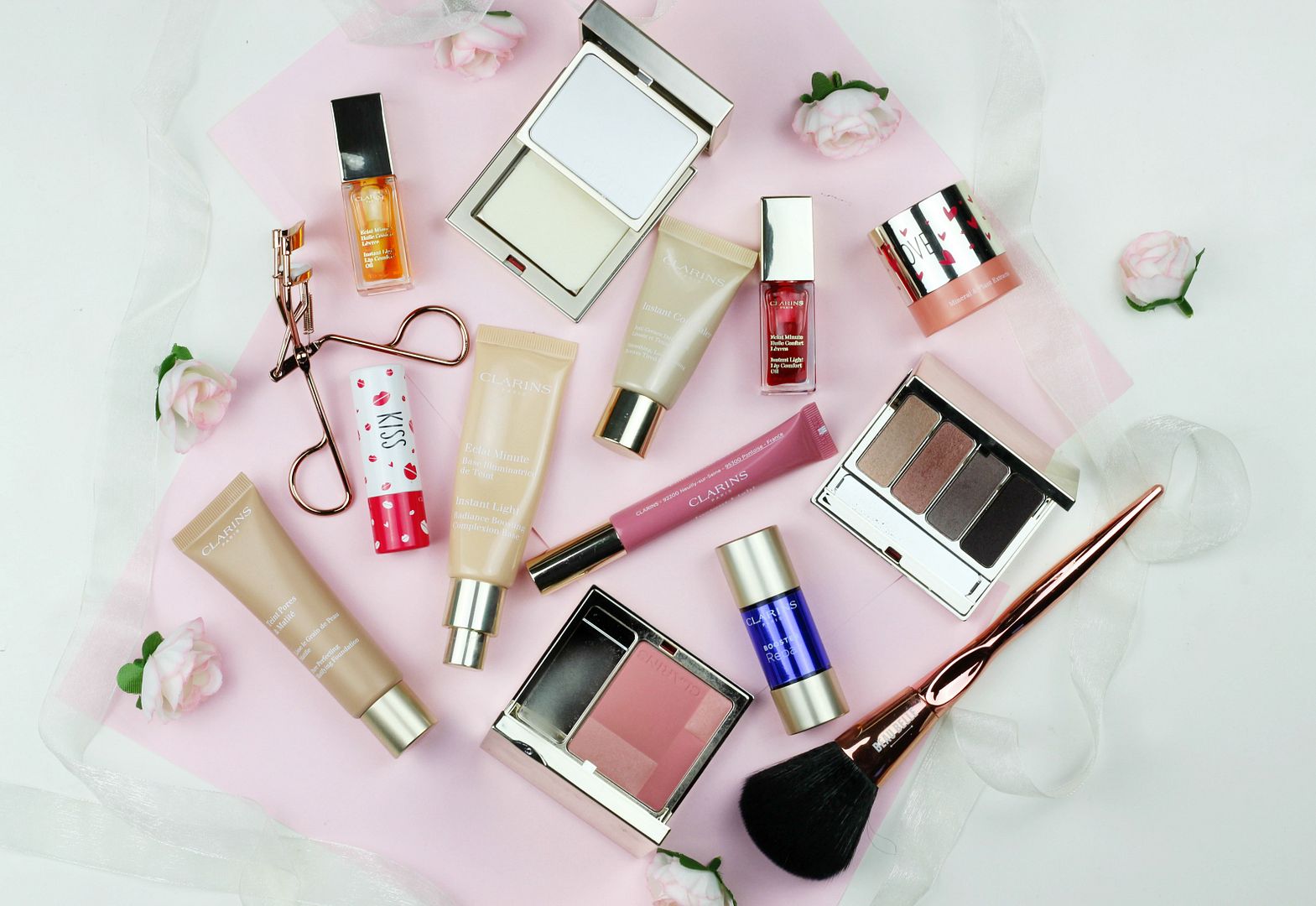 I'm back with another brand-focussed post; it's time to shine the light onto the makeup range from one of my all time favourite skincare brands. Clarins does exceedingly nice skincare (their cleansers, toners, serums and oils are all dreamy) but their makeup range does seem to be overlooked which I think is a shame. There are some serious gems here! From a long-lasting base to a handbag staple, I'm going through the line and sharing my thoughts…
Best of the base
One of my favourite makeup discoveries of the past year is the instant light radiance boosting complexion base in Champagne. It does a double job of adding radiance and light to the skin and the yellow tones in it manage to neturalise redness in the skin so it means I can miss out a step of my base routine. It's gorgeous stuff – pigmented, illuminated and beautiful on the skin. Foundation wise, the new pore-perfecting mattifying foundation is a really exciting new formula that promises to keep skin mattified without looking dry or flat. I find it sometimes a tiny bit too dense in texture so I like to mix in one drop of the booster repair and the two mixed together have a dewy-satin finish with fantastic longevity. For concealing under the eyes, I'm on my third tube of the instant concealer which is one of the very best for adding coverage without being heavy. This is fantastic stuff. Something really exciting is the brand new mattifying kit – I haven't been testing it out for too long but it's an intriguing concept with one snazzy concept containing blotting papers and a blotting powder + applicator.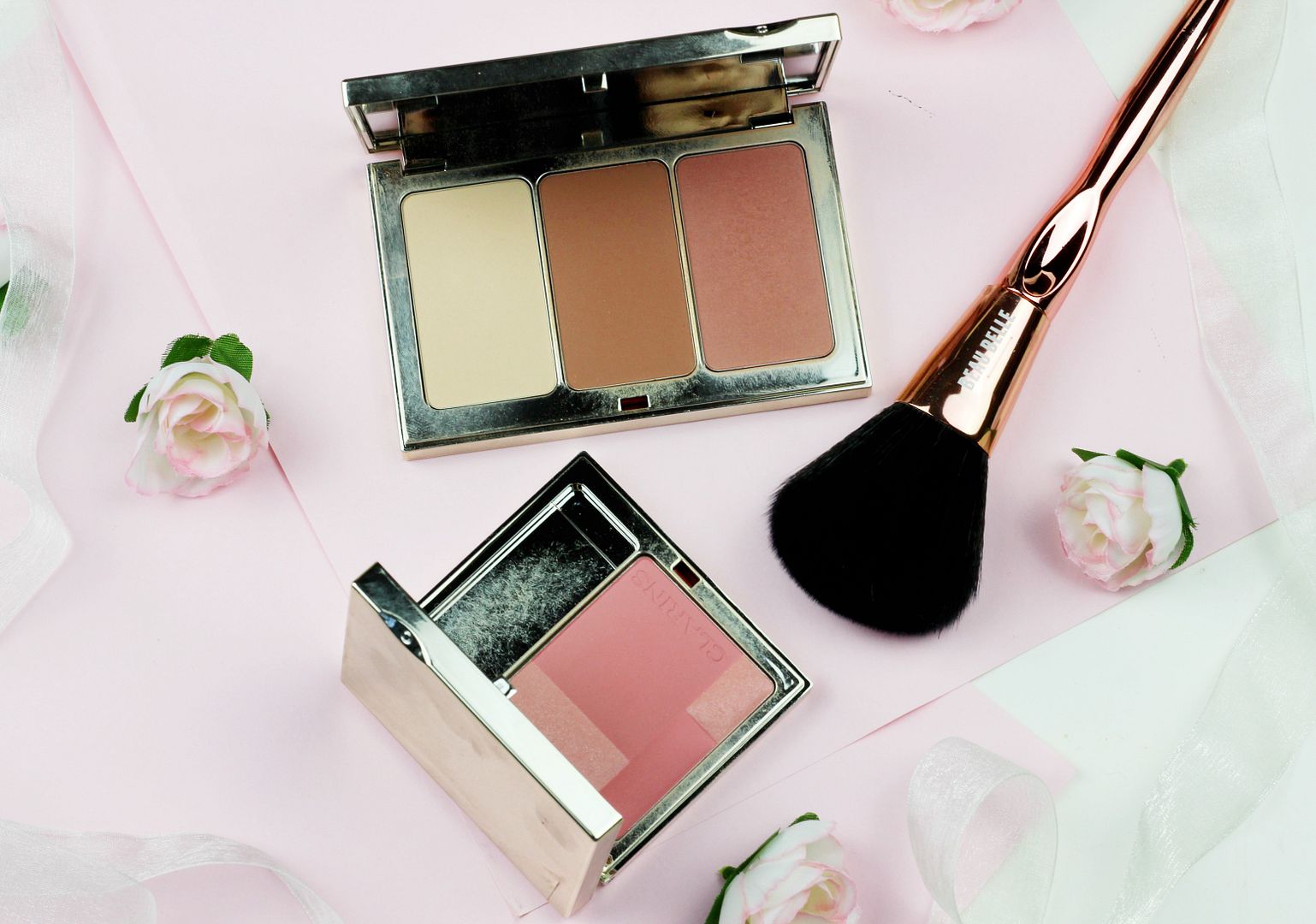 You cheeky thing
I've always got a soft spot for blusher – the illuminating cheek colour in sweet rose is a lovely pink blush with a soft satin finish. If you want a natural looking blush, then these are definitely worth checking out because I think they're fool-proof and all of the shades seem to be infinitely flattering on the skin. Their face contour palette is equally flattering and also perfect for throwing in your bag to cut down on space. All of the shades are beautiful on the skin, and this has been a makeup bag essential for weekends away.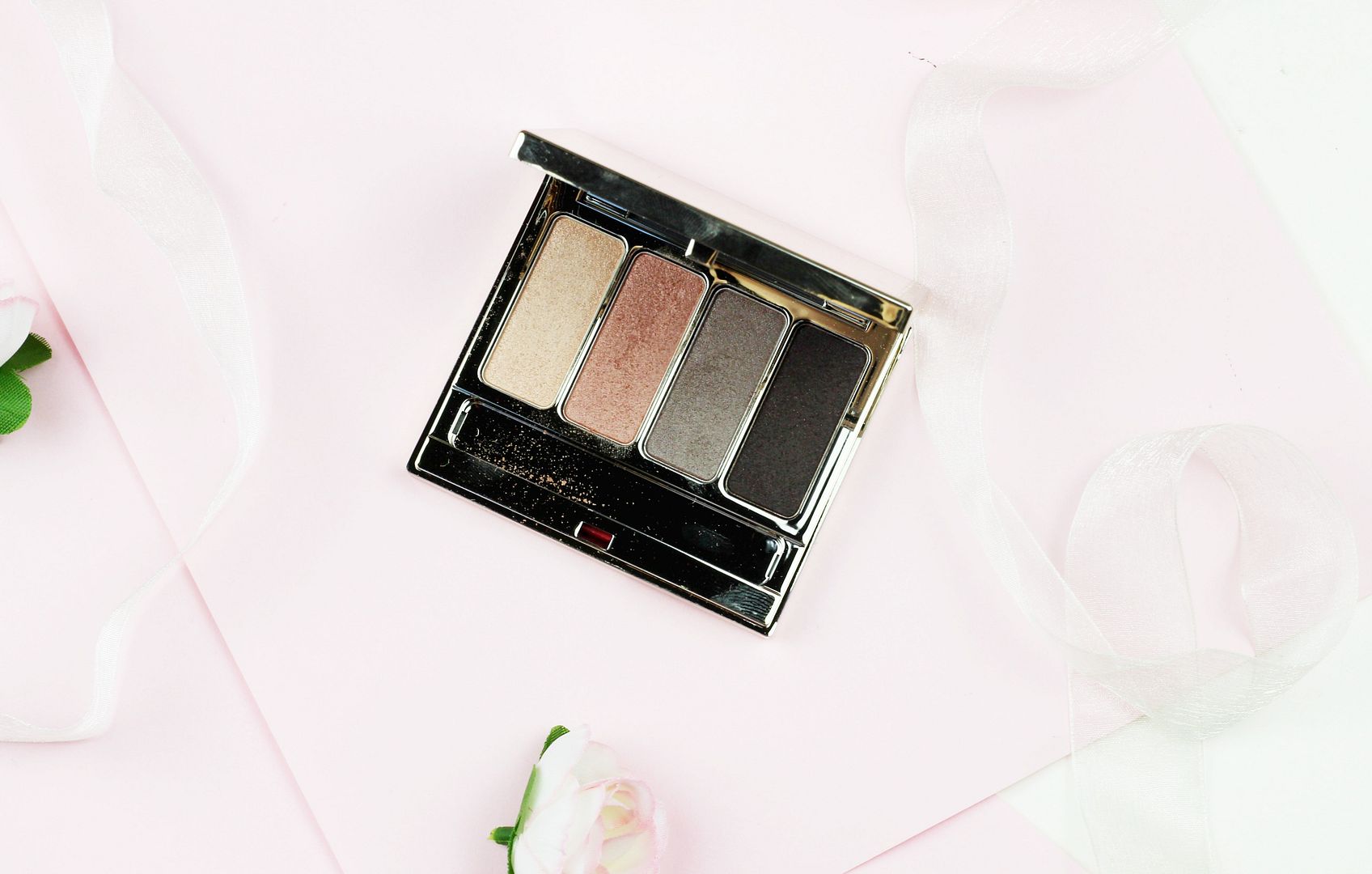 Eyes on the prize
I'll mention the eye products – they're not my favourite from the line up because they're not particularly remarkable. The eyeshadow quads are really nice, but something just stops me reaching for them because the formula isn't crazy pigmented. I want a quad with warm-toned shades, please! I think these would make a great gift though, but I think I'm too obsessed with Stila glitters. I say this with every mascara – the supra volume one is good but I've yet to try a mascara I'm obsessed with.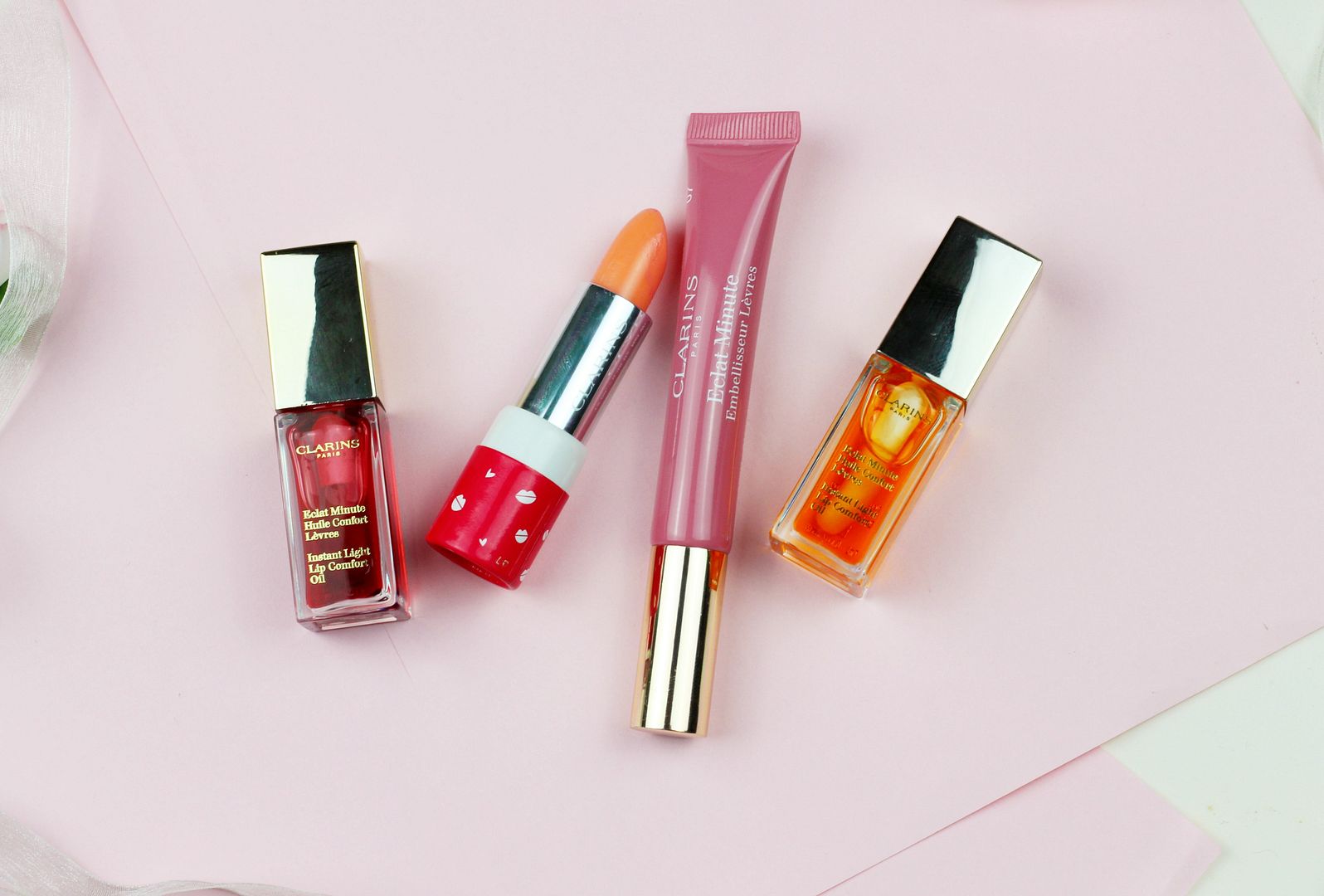 Pucker up
Clarins seems to have quietly mastered the whole low-maintenance lip category – they have a few different options that are all those hard-working products that instantly become makeup bag heroes. There's the instant light lip comfort oil which falls between treatment and colour; they're non-sticky, really hydrating and leave lips feeling deeply nourished. I'm wearing the red shade in the photo so you can get an idea of how sheer they are. My favourite is the honey one, although they're expanding the line soon with a minty one and I can't wait to try. Equally hydrating but more of a gloss + a bigger colour hit is the instant light natural lip perfector – everyone needs at least one in their bag at all times. My favourite is rose shimmer, and the scent alone (toffee!) is enough to keep you reapplying. Lastly, a limited edition one is the daily energiser balm, which is one of those PH-adapting shades – it's a gorgeous texture and I'm halfway through mine so need to grab a backup before they're gone.