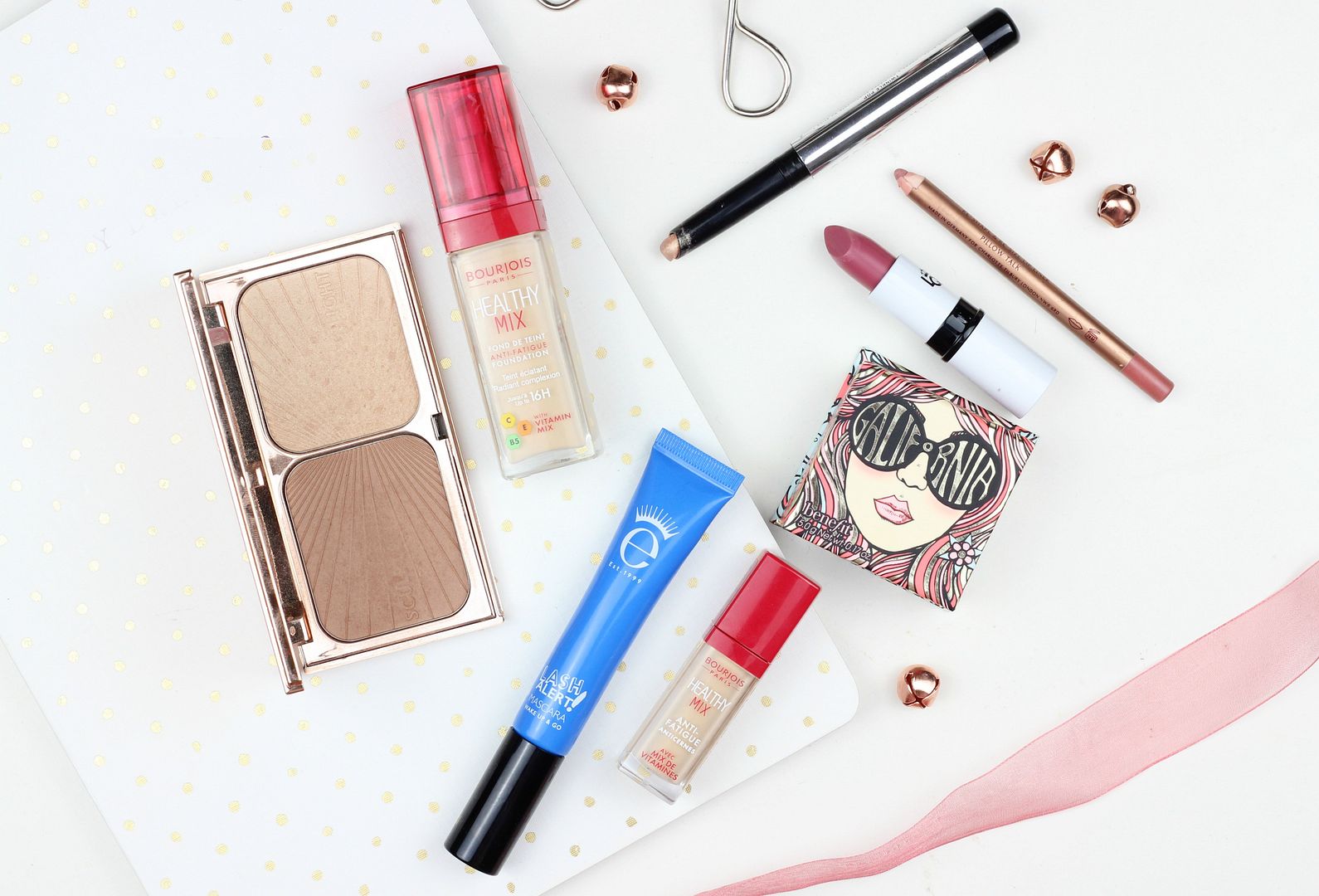 I've been trying out the new revamped Bourjois Healthy Mix foundation + concealer; the foundation is a really nice pick for a natural skin day. It's not full coverage, but I like it for everyday wear and I find it blends really nicely. Strongly scented, but in a non-offensive way. I'm enjoying it so far, and it's really good for a budget buy. I am loving the concealer counterpart, which is really light and blends like a dream without being heavy under the eyes. I picked up both of them for £14, which I think is such a good deal! After the base, I love my old favourite Charlotte Tilbs bronze + glow for some quick sculpting and highlighting action. Will always love this! I'm loving the new Galifornia blush from Benefit (full post coming Sunday), and I packed it on a bit for the photo so you could easily see it but I've had quite a few compliments since I've been wearing it, as it's such a fresh and pretty pick!
For the quickest eye look ever, the Marc Jacobs Twinkle Pop shadow stick in Volver is my favourite at the moment. It's pigmented, blends well, lasts all day and feels cooling on the lid. The champagne shade is flattering on the lid and manages to make eyes look bigger and brighter. For mascara, I'm using the Eyeko Lash Alert mascara; I love the tube packaging + the formula is perfect for everyday. It's amazing for lash-growth and leaves lashes soft and conditioned because of hero ingredients like shea butter and biotin. The wand is slightly curved as well, so it hugs lashes nicely! Lip wise, it's a mixture of the Charlotte Tilbury lip liner in Pillow Talk (my life) and the Lipstick Queen lipstick in Bishop (from the dreamy chess collection).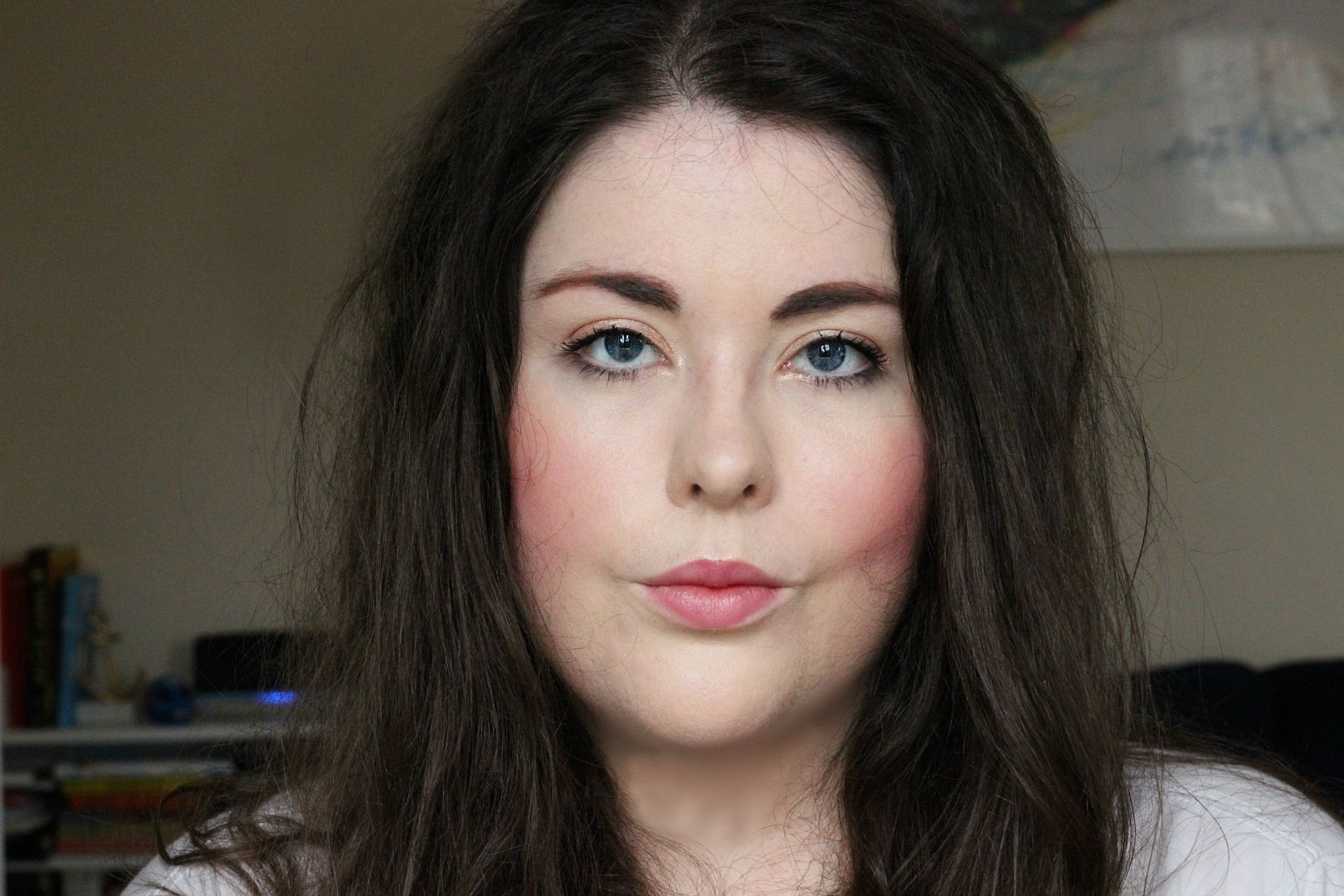 What makeup are you wearing at the moment?