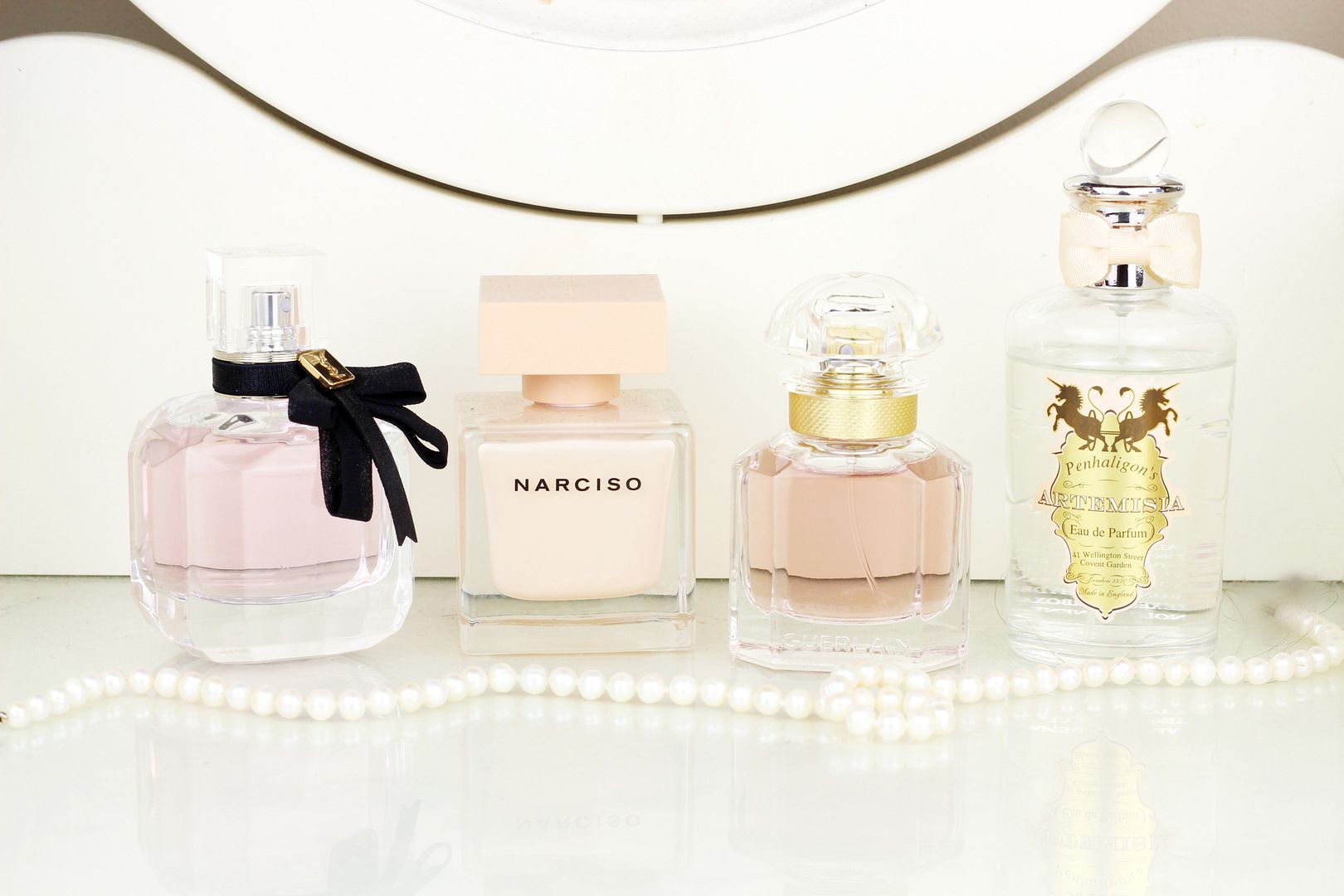 Every spring brings some seasonal changes, such as always having pastel nails, wearing brighter lipsticks and florals (groundbreaking). Perfume picks tend to get a bit lighter and fresher – I don't go for anything too floral or sickly, so I've rotated in some perfect scents for when you want your perfume wardrobe to feel a little fresher.
New, and very exciting, is Mon Guerlain – the newest fragrance from the French powerhouse. The entire campaign has been focused around Angelina Jolie, and is designed to be a 'statement of femininity…' I am very happy about there being a new Guerlain fragrance (Shalimar is one of my favourites), because they really tend to expertly deliver a sophisticated and elegant fragrance. This one has an opening note of lavender, with none of the granny-chic vibe, as well as vanilla and jasmine – making it a gorgeous twist on a gourmand style. It reminds me slightly of Angel, but it feels so much more modern and right for right now.
Something oh-so powdery, Narciso Rodriguez's Poudree EDP is such a lovely girly scent with enough musc in it to make things really interesting. It's deliciously powdery – I actually bought this because I smelt it on my colleague and it smelt divine. It lasts really nicely on the skin as well! Another fragrance house I enjoy is Yves Saint Laurent, and Mon Paris is their latest offering… It's the fruitiest of the bunch but has a nice amount of amber as its base note so it isn't too sickly. The perfect perfume for lighter days and moods.
Lastly, is my absolute favourite Artemisia from Penhaligon's – such a dreamy scent. I really urge everyone to try a Penhaligon's fragrance as there seems to be one for everyone. This beauty is a creamy blend of amber and vanilla, and it's one of those perfumes that instantly makes me feel prettier when I spritz it on.
What's your favourite fragrance?