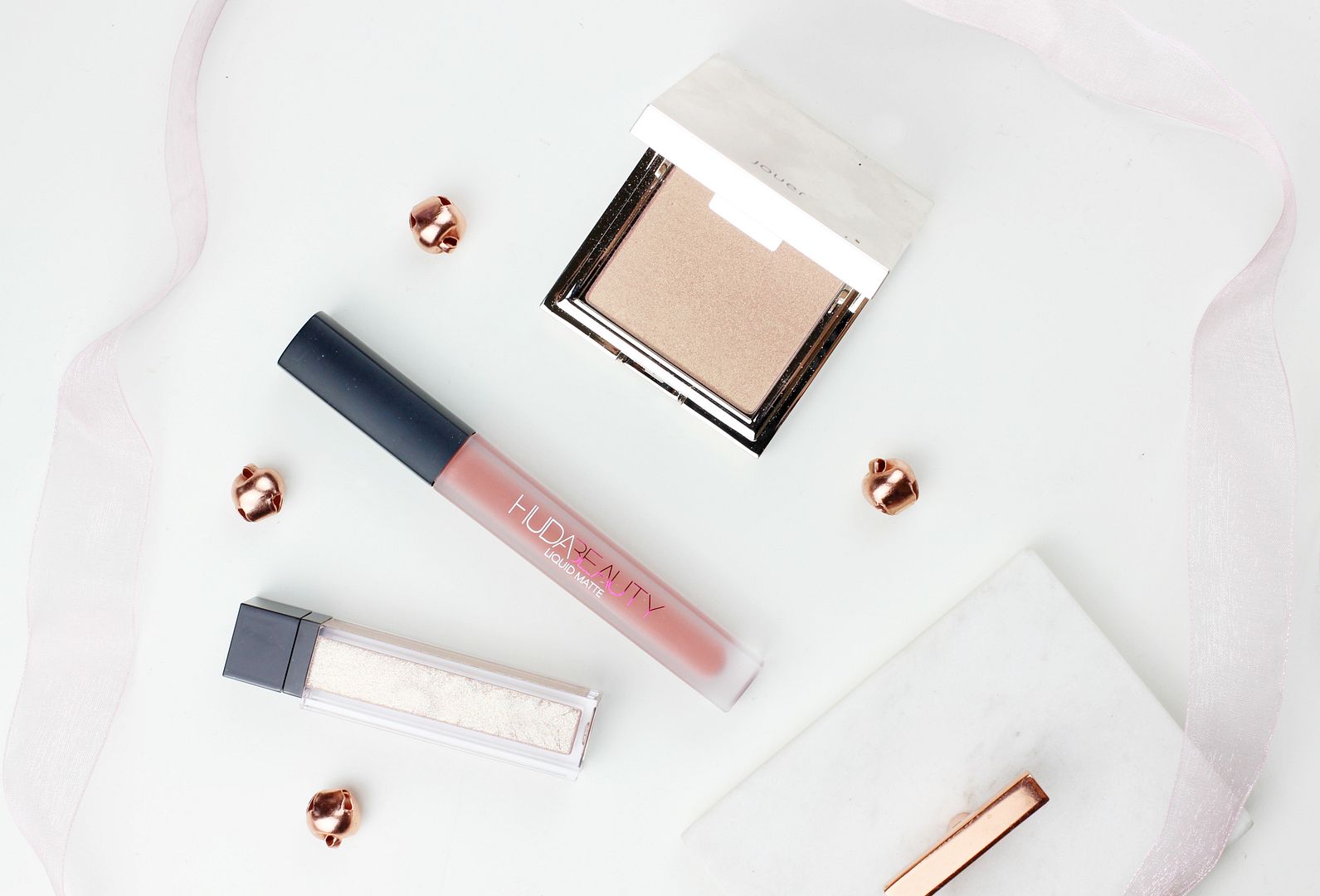 Let's just assume at this point that I'm really good at online shopping. I know when to praise my own talents and buying makeup online is definitely one of them… Oops. A bank holiday weekend at home basically begs for a little retail therapy, as was the case last weekend when I placed a Cult Beauty order. I didn't go too crazy but I did get my hands on three new beauties.
First up is Sugar Mama from Huda Beauty; part of the new nudes collection, this fresh peachy shade seemed to speak to me. I adore the formula of the Huda Beauty liquid lips, so I knew that this would be a great addition to my stash. It's showing as out of stock right now but Cult Beauty are usually on it in terms of restocking. So far, so good and the shade is a perfect addition to a low-key makeup look for Spring and Summer.
I also picked up two pieces from Jouer that had really caught my eye… Jouer is one those brands that I've tried and liked but I don't know the brand in detail. I've seen so much about the long-wear lip topper in Skinny Dip and I've finally tried it. It's gorgeous, and like a highlighter for your lips (in the best way). It adds a lovely dimension to the lips, and it's such a magpie-makeup piece. I couldn't resist the powder highlighter in Rose Gold and wow! This is incredibly pigmented and has such a golden tone that it's actually pretty unique in my collection. It needs a light hand on my relatively pale skin tone but used with a fan brush gives it a lovely diffused glow on the skin.
Does anything catch your eye here?