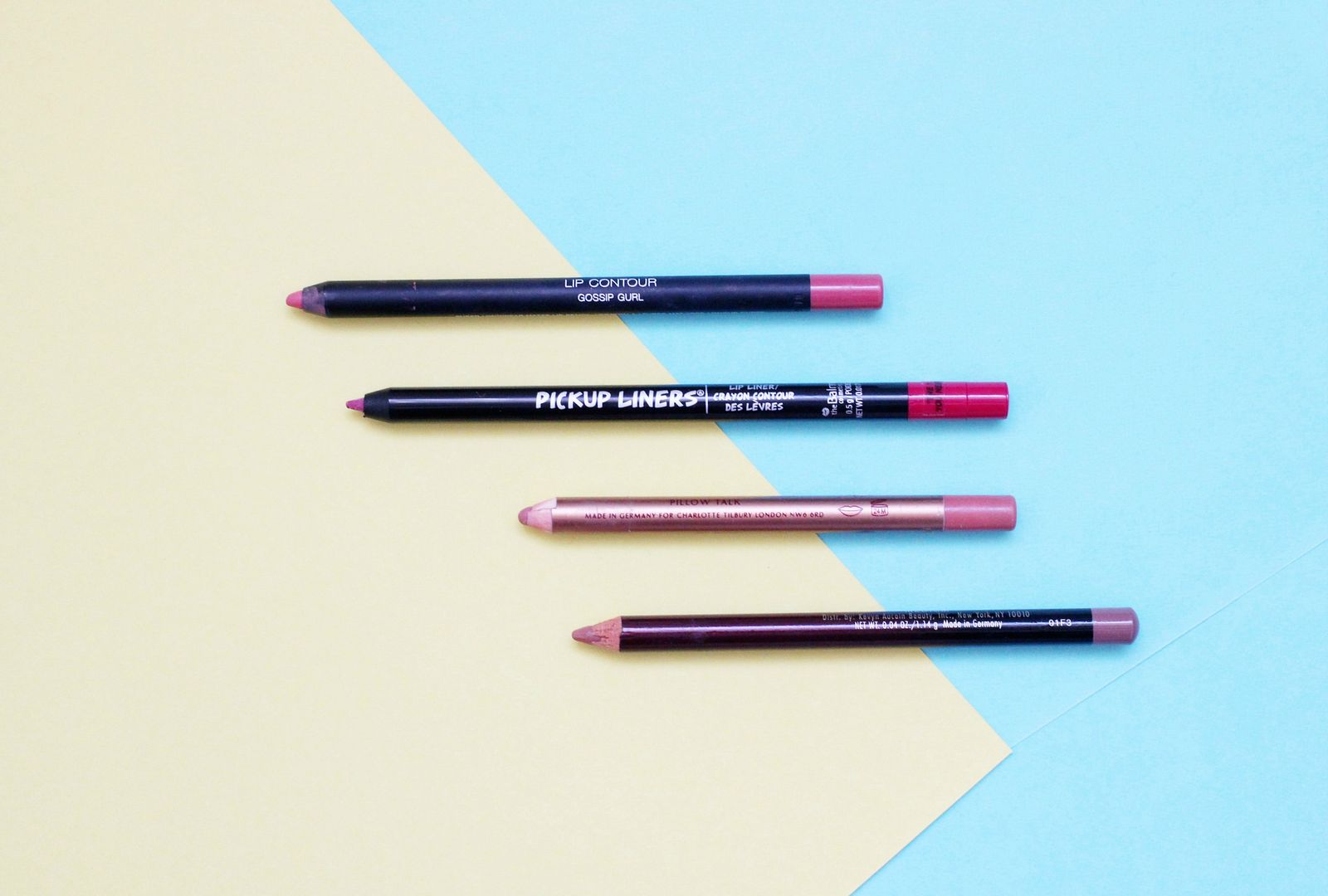 There are lots of beauty items that fall under the category of making everything look better but also require extra effort and sometimes I just want to skip a step pre-coffee in the morning. I know that lip liner makes everything look better – lips look bigger, lipstick lasts longer and I generally feel more pulled together. I am lazy, but there are some shades and formulas which are worth the extra effort to me – all meet the criteria of being creamy, long-lasting and complementary to my favourite kind of shades.
Huda Beauty Lip Contour
From the queen of instagram makeup, Huda's pencils are one of the very best around. They glide onto the lips and feel so velvety and there are loads of gorgeous shades (my favourite is Gossip Gurl). These are so creamy that overdrawing the lips is an absolute dream, and these are the perfect base for her equally fabulous liquid lips.
theBalm Pickup Liners
The newest in my stash, this formula is the easiest one to use to fill in the entirety of the lips – so pigmented and soft. theBalm is such a fun brand with its quirky packaging and little pun names, and this liner is just another great addition to their line-up. T
Charlotte Tilbury Lip Cheat
Yup, this classic is here! Do I even really need to talk about it? It's been mentioned so so many times but it deserves it because if I could pick one liner I would pick this one! The very best.
Kevyn Aucoin The Flesh Tone Lip Pencil in Nude
A classic from one of my favourite ever makeup artists – I bought this liner because Charlotte Tilbury recommended it in an into the gloss feature years and years ago because it's what she used (and what Priscilla Presley used) for a supermodel lip. I'm into that! This pencil is the least creamy of the four but has that traditional lip liner feel in its texture – it will last all day. As to whether it gives you supermodel lips irl… the juries still out.