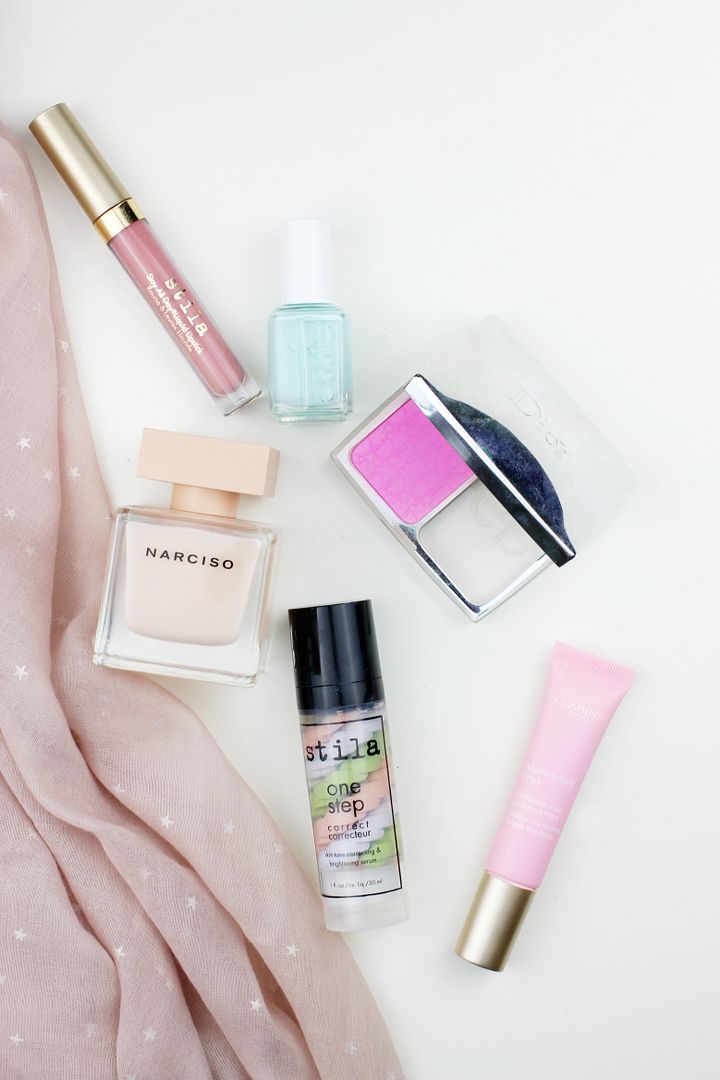 Pastels? In Spring? Groundbreaking.
What can I say, I'm not original. To celebrate peak spring (Happy Easter!) I thought I'd round up some of the prettiest pastel beauty picks around – from primers to perfume and everything in between.
For a baby pink fix, I love the Stila stay all day liquid lipstick in Perla – this shade is one of their newer spring launches and is a paler shade of their best-selling Patina. Perla is a little milky, and really nude in the best way (definitely feel creepy personifying Perla) – it's a great makeup bag staple to tone down any bolder eye looks or to complement anything pink and girly. Something like the Dior rosy glow blusher, which is one of very favourite pieces of makeup. It's a searing pink in the pan, and looks awfully intimidating, but on the cheeks it has this magical and oh-so flattering glow. Firmly pretty and pink category, it's a lovely blush that I always recommend to someone hunting down their perfect pink. As I'm so obsessed with the brand, I wanted to mention another pastel pick from Stila – the one step corrector, which looks like a flump. It's gorgeous to even look at, but the really cool thing is how this looks on the skin – a bit brighter, a bit smoother and with a more unified base. Definitely a primer to try if you want to add some radiance but don't want anything too heavy on the shimmer front.
My favourite ever polish is Essie Mint Candy Apple – it's the perfect minty hue that I never seem to tire off. Since I started getting shellac, this shade has been exclusively reserved for a pedicure but I love it just as much. If you want your bathroom to look as pinterest as possible, the Clarins multi-active eye is as pretty as they come as well as being a godsend for early mornings thanks to its metal applicator which feels incredibly cooling under the eyes. Lastly, the perfume taking pride of place on my vanity – narciso poudree smells as good as it looks (dreamy).
Do you have any pastel beauty favourites?