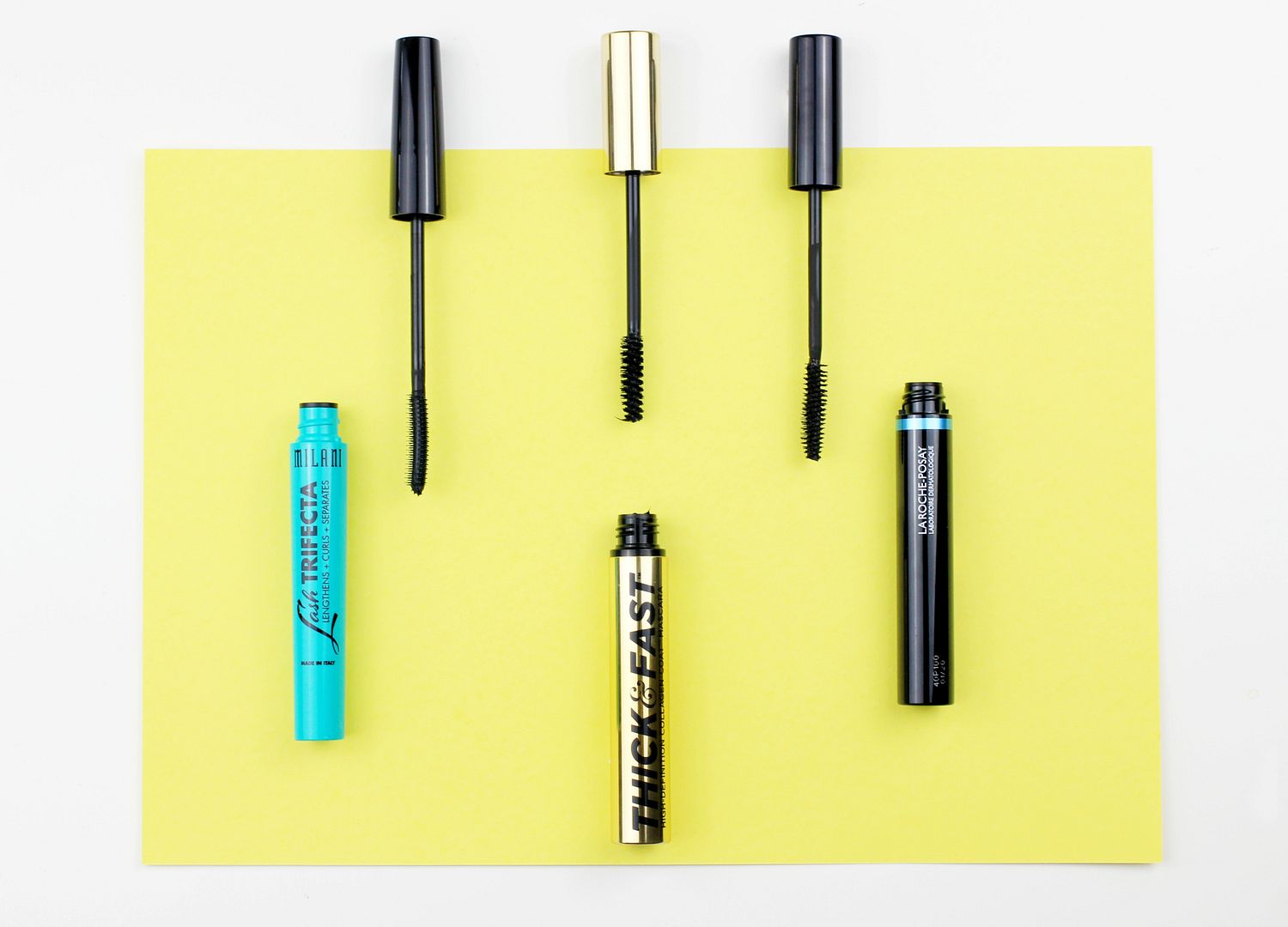 Is the quest for the perfect mascara ever over? I certainly don't think so… There just doesn't ever seem to be the perfect mascara that suits everyone in terms of volume, length and definition. I suppose it depends on the individual in question, but I like my mascara to have a false lash effect, hold a curl all day and not be a nightmare to remove come bedtime. So, it's time for a new #MiniSeries on the blog – the mascara files where I'll be checking in with my newest finds.
One for sensitive eyes – La Roche Posay Respectissime Waterproof Extreme Hold Mascara
This a newer one for me, because I've been a longtime fan of the La Roche Posay skincare but the makeup side is newer to me. This mascara has been formulated especially for sensitive eyes, which I do suffer from – I wear contact lenses and my eyes can get really dry, sore and also suffer from hay-fever so something promising to not aggravate this is always good. I'd say the volume on this is decent but it's by no means a dramatic false-lash effect mascara. I've been using it as my second mascara to act as a water-proof topper – so high-maintenance I know.
One for a quick application – Soap & Glory Thick & Fast HD Mascara
One thing I look for in a mascara is the ability to look dramatic quickly – I tend to do my mascara on the train or at my desk so time is of the essence. The formula on this one is really inky and black so it does immediately make eyes look more defined as well as creating some volume. It can be prone to going a little clumpy (but I kind of like that look, no judging) so it's not one for natural looking lashes.
One for length – Milani Lash Trifecta
I always like my lashes to look really long, and this one is perfect for adding some serious length. The wand is really small and curved so it's able to hug each lash and elevate them. The sort of wand this one comes with is my favourite – I find comb wands the best for me in terms of creating a dramatic effect. I find this one works really nicely used underneath the La Roche Posay one for daily wear.