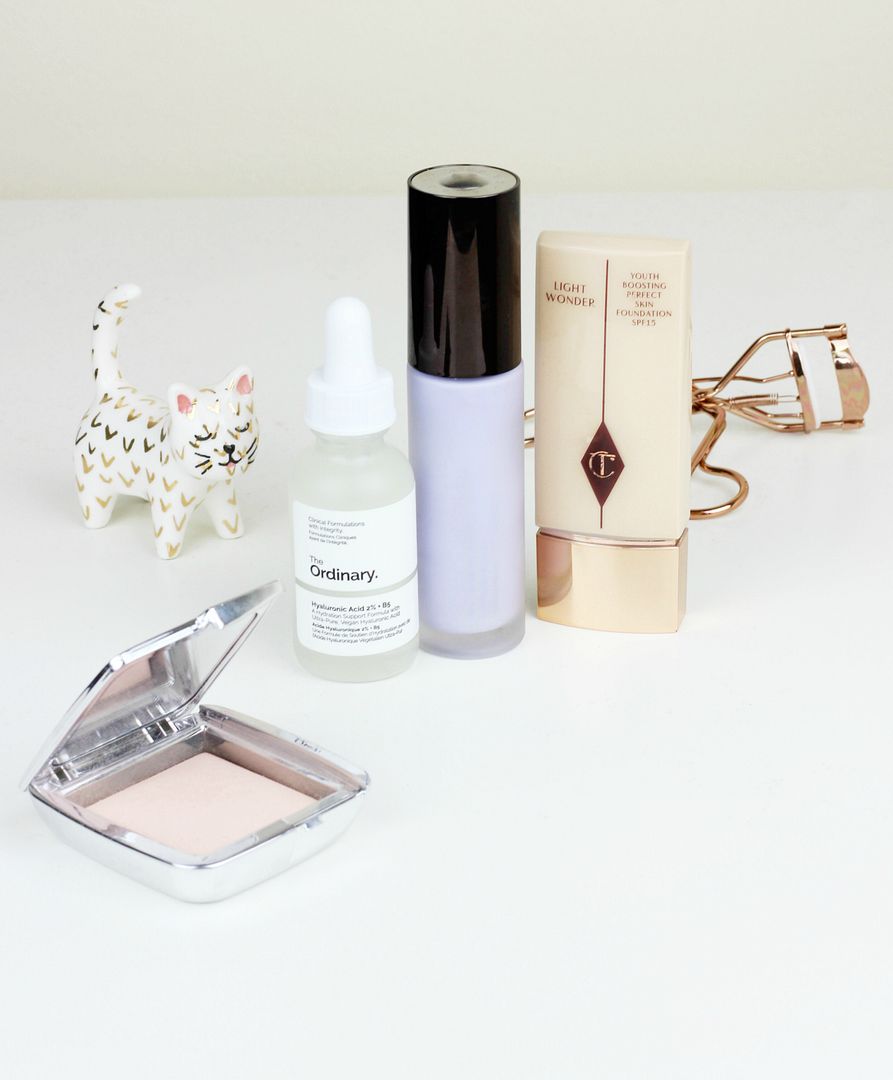 There are times when I want to look like a metallic tin man, highlighter wise, and then days when I want to channel a slightly more natural dewy finish for the face – for when you want to look as though your skin is natural dewy, and with an almost undetectable glow on the skin.
For me, a dewy finish on the skin always starts with the skin – it's not something you can quickly fake so I think the best route is a thorough and consistent skincare routine with lots of hydrating and exfoliating products. I've spoke about my love for The Ordinary many times but I'm doing it again… The
hyaluronic acid
is such a good serum for the morning because it really hydrates the skin and then leaves your face nourished all day. It's a little sticky when first applied, but then it sinks in to the skin and makes moisturiser glide over it. After good skincare comes the
fake it till you make it
approach which in my case always involves a good primer (or two). I like the
Becca first light priming filter
because it's one of my more natural options, primer wise. It doesn't have shimmer to add an obvious glow to the skin but the lavender hue does a good job at adding a daytime-friendly radiance to the skin with its brightening abilities. Foundation wise for a dewy finish, the
light wonder foundation
would be my top pick as it just gives such light to the skin as well as providing a light-medium coverage on the skin. This is a really good one for summer as well because it feels so lightweight on the skin without being
too
shiny.
My absolute favourite highlighter for when you want to look subtle but still like you have some natural glow going on is
this one from Hourglass
– it doesn't ever look too shimmery and it's not one of those obvious stripes of shimmer on the skin. It's definitely a sheer highlighter, but one to wear all day without ever looking like a disco ball. It's a good one for early morning meetings when you want to embrace a naturally ethereal complexion.