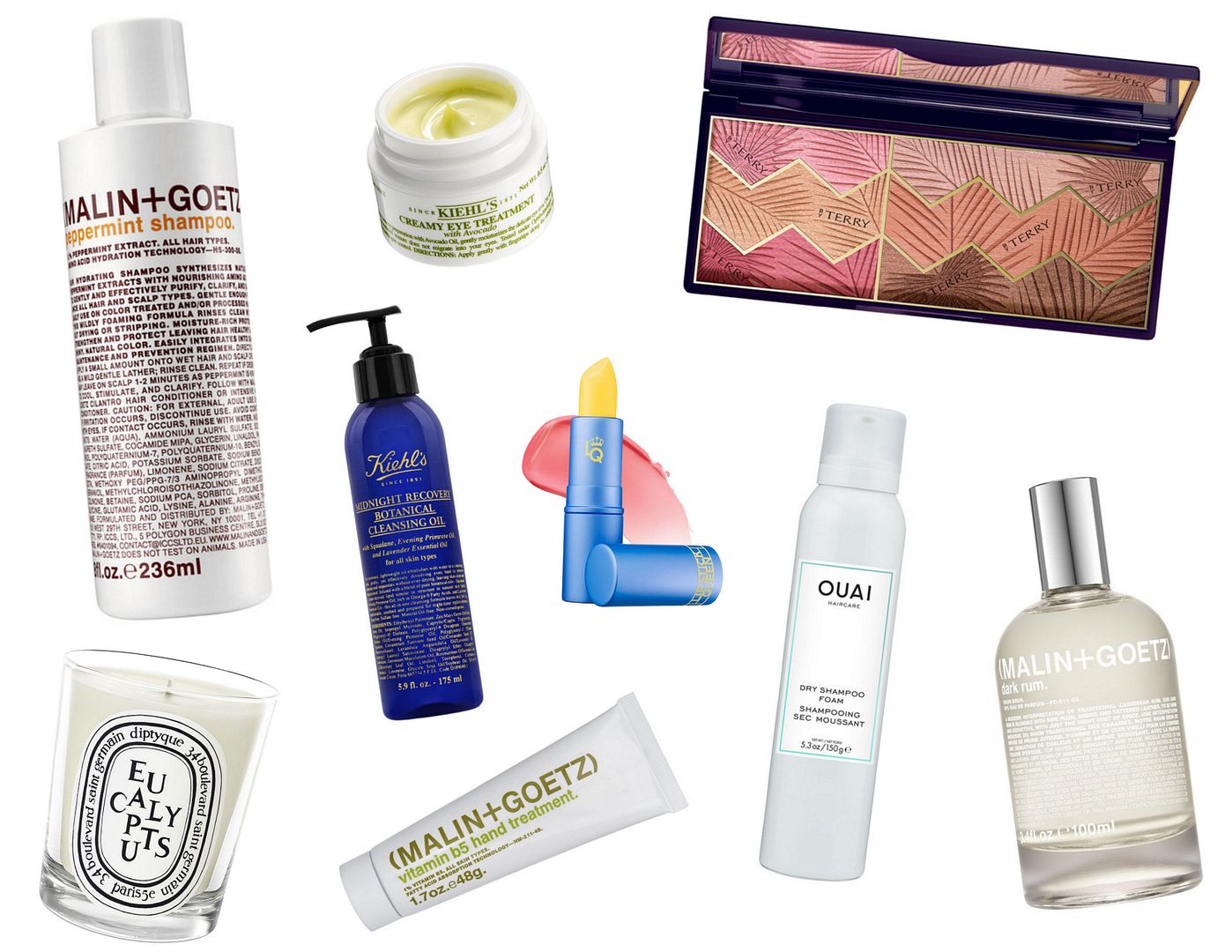 At this point my wish list is never-ending because as soon as I buy something, something else catches my eye… When I was in Bath during the week we had plenty of time to mooch around, so this meant I had plenty of time to go shopping – they have a really good Space NK and I had so much fun really exploring in the store. This also means I now have a long wish list once again, but that is half of the fun!
Diptyque Eucalyptus Candle
– I like to burn my money clearly and I always need a nice candle on the go – with a Baies one just finished I fancy something a little fresh and this scent is particularly dreamy. I've gone through one before, and it's a lovely one in terms of how far the scent throws. Maybe May will be the month I finally buy the
Kiehl's Midnight Recovery Cleansing Oil
– I just know it's going to be an instant hit! I also just finished my eye cream, so a repeat purchase of the
Creamy Eye Treatment with Avocado
is on the cards.
Malin + Goetz Dark Rum EDP
– I'm really getting into this brand at the moment, with their deliciously scented products and gorgeously minimalistic packaging, so I figured trying a perfume next would be a good step. I don't tend to go for EDT, so this is a new version that smells delicious. The
Vitamin B5 Hand Treatment
sounds moisturising and the packaging just cals to me. Also from Malin + Goetz is the
Peppermint Shampoo
– I love minty shampoos and anything that makes me actively want to wash my hair is always good. Some more haircare in the form of the
Ouai Dry Shampoo Foam
, which I need to try because it sounds so different! Dry shampoo without the powdery finish sounds good to me.
I'm not sure the
By Terry Sun Designer Palette
needs any justifying, because it looks gorgeous! Like a piece of art. I much prefer the colour tones this year round, and I think I need this in my collection. From one of my favourite brands, the
Lipstick Queen Mornin' Sunshine
just looks like such a fun product and perfect for everyday wear for Spring.
Do you love Space NK as much as me? What have you got on your wish list at the moment?