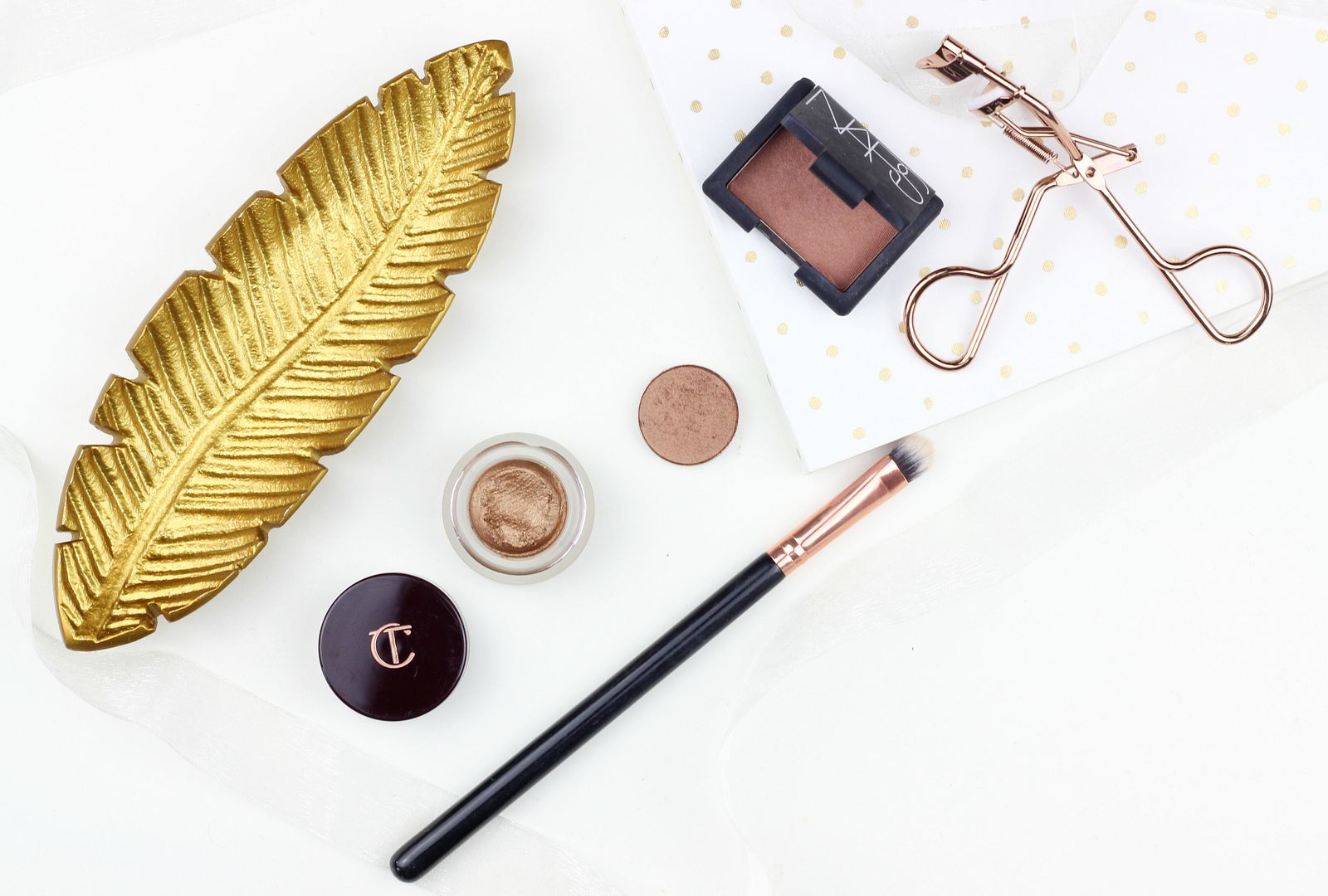 We've all got those makeup staples we go back to time and time again – for me I switch between champagne shadows, the Stila glitters and something a little bronze for my take on a smokey eye. At the moment I'm enjoying a bronze shadow obsession and luckily I've got some options…
A staple pairing for me is a generous amount of the Tilbury eyes to kill shadow in Bette packed on all over the lid with a synthetic blush and then slightly smudged under the lower lash line. On top of that, the MAC shadow in Bronze manages to set everything into place and add a little extra dimension to the lid. They're both gorgeous on their own but together makes them look even prettier on the eyes. J'adore!
One of my all time favourites is Lola Lola from Nars, which is one of the best one-sweep shadows around because the shimmer tones in it blend out beautifully so it looks as though you've mastered the smokey eye. It doesn't need any other shadows in the mix to add more definition and it does it all on its own. The formula on it is really pigmented and yet manages to blend out nicely without too much fallout. This is the shadow I go back to on nights out when I want a slightly more dramatic eye look – pared with loads of eyeliner and some lashes is the perfect bronze shadow.
Do you love bronze shadow too?