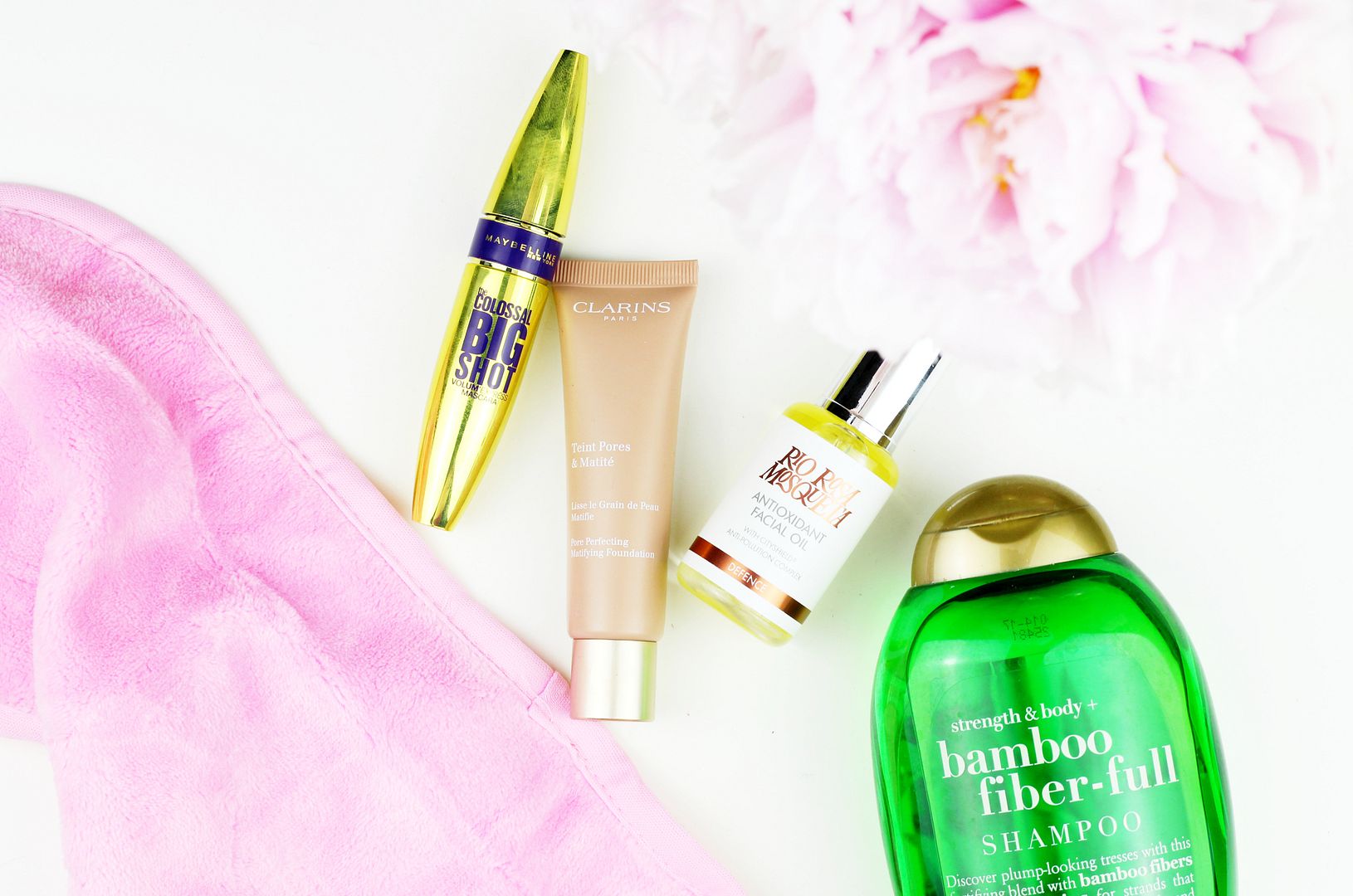 Running this blog means I end up trying a lot of new products – a lot get mentioned here, some reviews never see the light of day and then some truly great products can get a little lost in the mix, so I wanted to run through five fast reviews of some products currently in the mix.
As it turned out, I ran out of my previous shampoo/conditioner set as I got loads of my hair cut off, so it was a great time to try something new. The packaging just speaks to me, and I went for the OGX bamboo fiber-full set. Not just because it looked green and exciting, honestly. It promises to create thicker and fuller hair with plenty of bounce, and so far so good – it smells fresh, lathers well and the conditioner is hydrating but not heavy. My hair is being naturally quite voluminous at the moment, with it all being gone, so it's hard to tell where the shampoo comes into play but it's a nice set to use and I'm all for anything making my hair look bouncier. OXG is a really nice hair brand, I've been pleased with the pieces so far (I used the H20 one on my wedding day).
I've been seriously dubious about cloths promising to remove makeup all on their own, but I have been nicely surprised with the
Magnitone wipeout! cleansing cloth
, and I have to say that they do take off all makeup easily. These have been reserved for use in the shower as they take off makeup quickly – I think they don't
clean
the skin but take off makeup so they work well as a pre-cleanse before going in with something to treat the skin – using alone would be sort of like a face wipe.
I mentioned this foundation before in a full coverage round-up, but I've been testing out the
Clarins pore-perfecting, mattifying foundation
to combat this hot and humid weather. It works wonders used more on the oily areas of the face (would not use on dry skin to avoid cake face) and has fantastic longevity. It reminds me of a far more sophisticated maybelline dream matte mousse. Possibly my favourite drugstore mascara to date is the Maybelline big shot mascara, which is jus a dream for volume, drama and length on the lashes.
Lastly, a new addition to my skincare stash is the
Rio Rosa Mosqueta antioxidant face oil
– I've spoken about how much I love facial oils so many times so a new one always piques my interest. I'm especially interested in this one due to its antioxidant claims targeted around protecting against urban living. Commuting around London on a daily basis means my skin is definitely fighting the elements, so I've been mixing a few drops of this into my morning skincare. I have only been trying this for a few weeks so I can't comment on the longterm skincare results, but it's lightweight (good for under makeup) and leaves skin feeling soft and looking dewy.
Have you tried anything new and exciting lately?