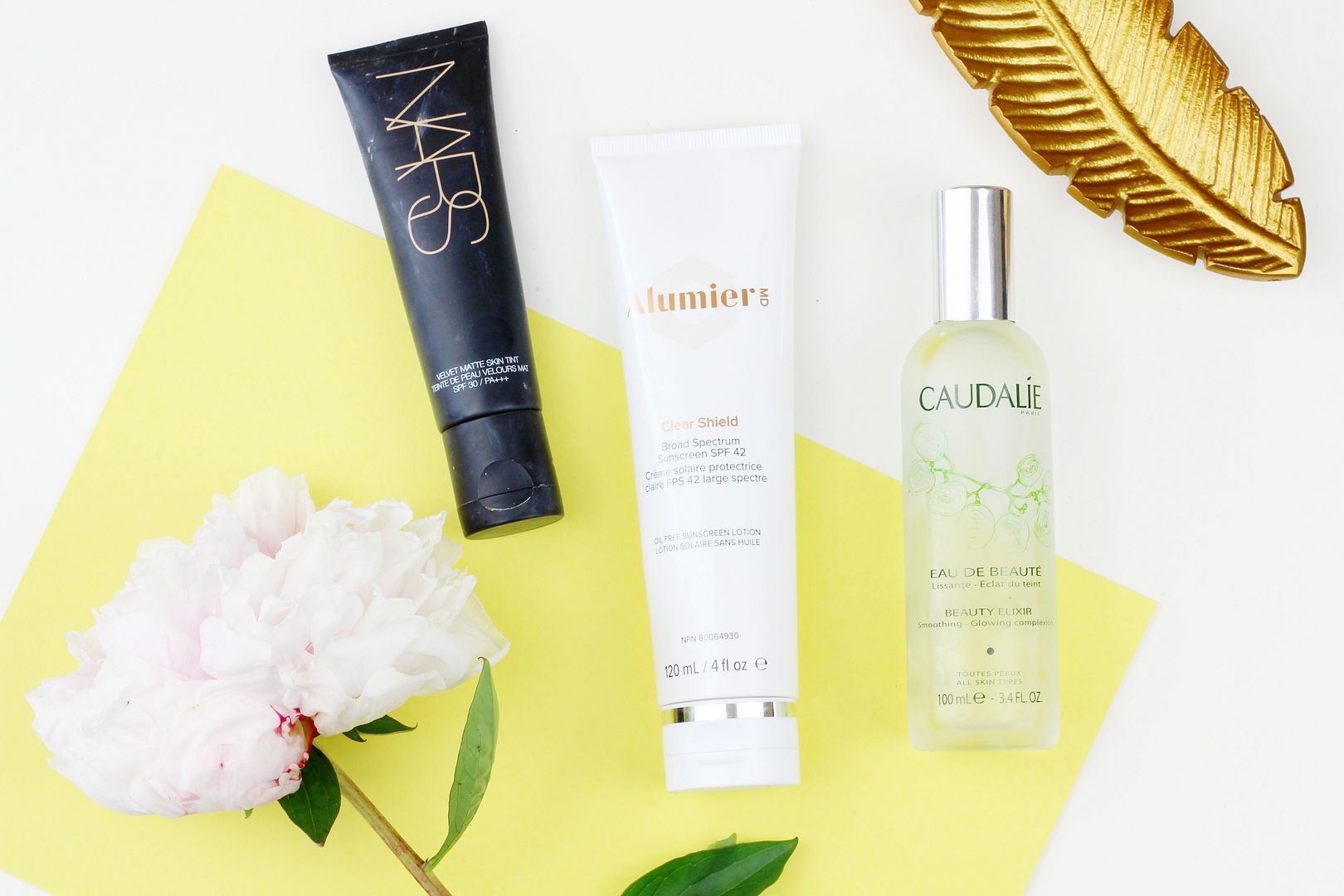 So, it's hot outside. Stating the obvious, because the whole weekend was a blur of heat, ice lollies and me bemoaning the fact that we don't own a fan. I definitely struggle in the heat because I'm not a fan of having makeup drip off my face or struggling with heat rash, so I'm turning to a few beauty favourites to ensure I survive the heat wave.
I love a good SPF – it's seriously the best thing you can use for your skin in terms of protecting it from damage and from ageing, so it's a step I always incorporate into my morning routine. I'm currently using the
Alumier MD clear shield
under my makeup, and loving it. It gives a little bit of glow, isn't greasy, doesn't give a white tint to the skin and it doesn't irritate the skin. I've got Chris using it too, as a testament to its non-greasy formula.
Base wise, something light on the skin is number one on my agenda – I can't stand the feeling of anything heavy and cakey on the skin when the sun is shining because urgh. Something matte to avoid a greasy complexion is always going to be a winner as well. The Nars velvet matte skin tint is the star of the show here as it ticks all the boxes and leaves you with a summer-friendly finish. Just add some setting spray and you're good to go. Speaking of… the Caudalie beauty elixir is such a must-have for when you want to give skin a quick refresh. It doesn't set makeup per se, but helps to give some moisture back and the heavenly scents does a wonderful job at perking you up in the midst of a tropical climate.
How are you coping in the heat?